Are you looking for ways to make reading multisyllabic words easier for your students?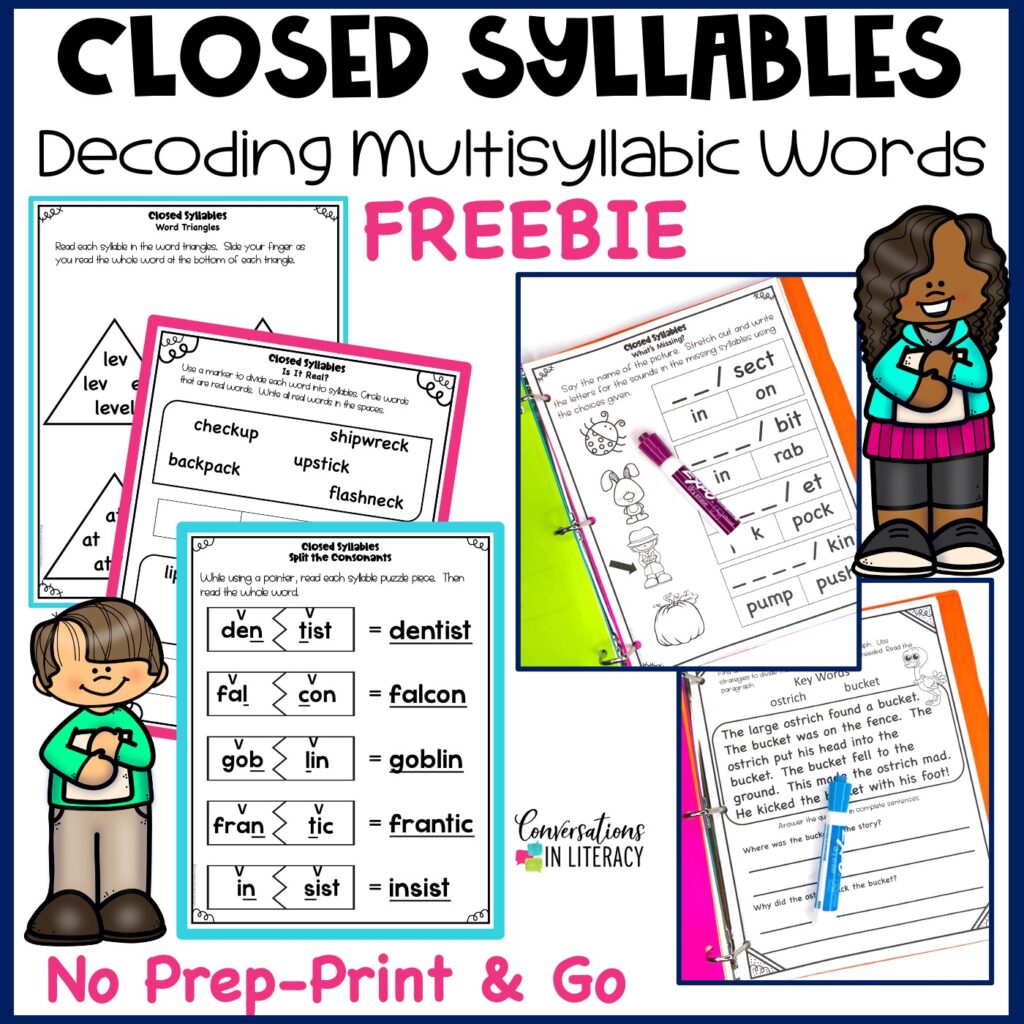 If you've ever had students stumble when attempting to decode multisyllabic words, or "bigger words" as my students call them, then chances are you can relate to the choppy, hesitant, almost painful reading that happens.
But, it doesn't have to be that way for your students!
As you use these closed syllable activities with your students, you'll quickly begin to realize they are starting to understand closed syllables and their decoding is improving!
Once students can decode accurately and with automaticity, their brains then have space to develop better fluency and comprehension! Yay!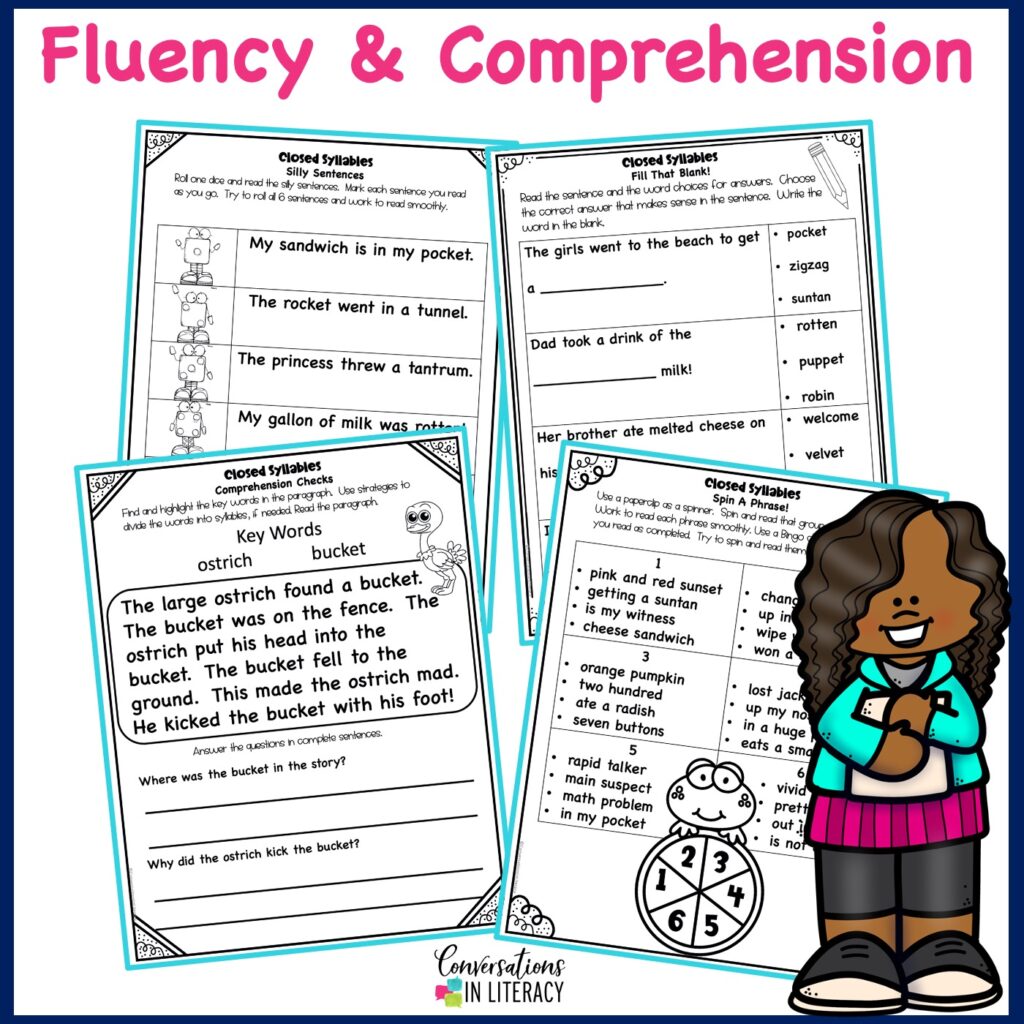 Our closed syllables freebie packet is just what you need to get started with using reading binders during small groups, reading interventions and even literacy centers! This packet demonstrates how students can learn how to decode closed syllables with a variety of activities and games. Great for first grade students and up learning to decode multisyllabic words.