I learned about Tabletop Twitter at a workshop with Robert Probst. It is a great way for students to interact with each other in writing. All students get to participate at the same time and it gives them a chance to voice their thoughts to each other. On top of that, it is a quiet activity and who couldn't use a quiet activity that gets everyone participating?
I took a short passage from our book club book, The 39 Clues, and glued it to a large piece of bulletin board paper. The selection you choose is key to getting the most interaction from your students. The selection should be something that evokes emotion or thinking from your students so they will be motivated to write down their thoughts about it. Set a timer and there is no talking: only moving around to read what each other writes and responding back to each other. The teacher gets to jump in and write comments or opinions too! I had a small group so I had 2 Tabletop Twitters going at the same time. Students could move back and forth between the two Twitter tables and tweet away!
Sign up for our free newsletter to get the latest teacher tips, resources, and freebies for your classroom!
Teaching the 6 syllable types doesn't have to be hard! And it can be fun and engaging for students! So many students aren't getting enough practice with the six syllable types to be efficient decoders.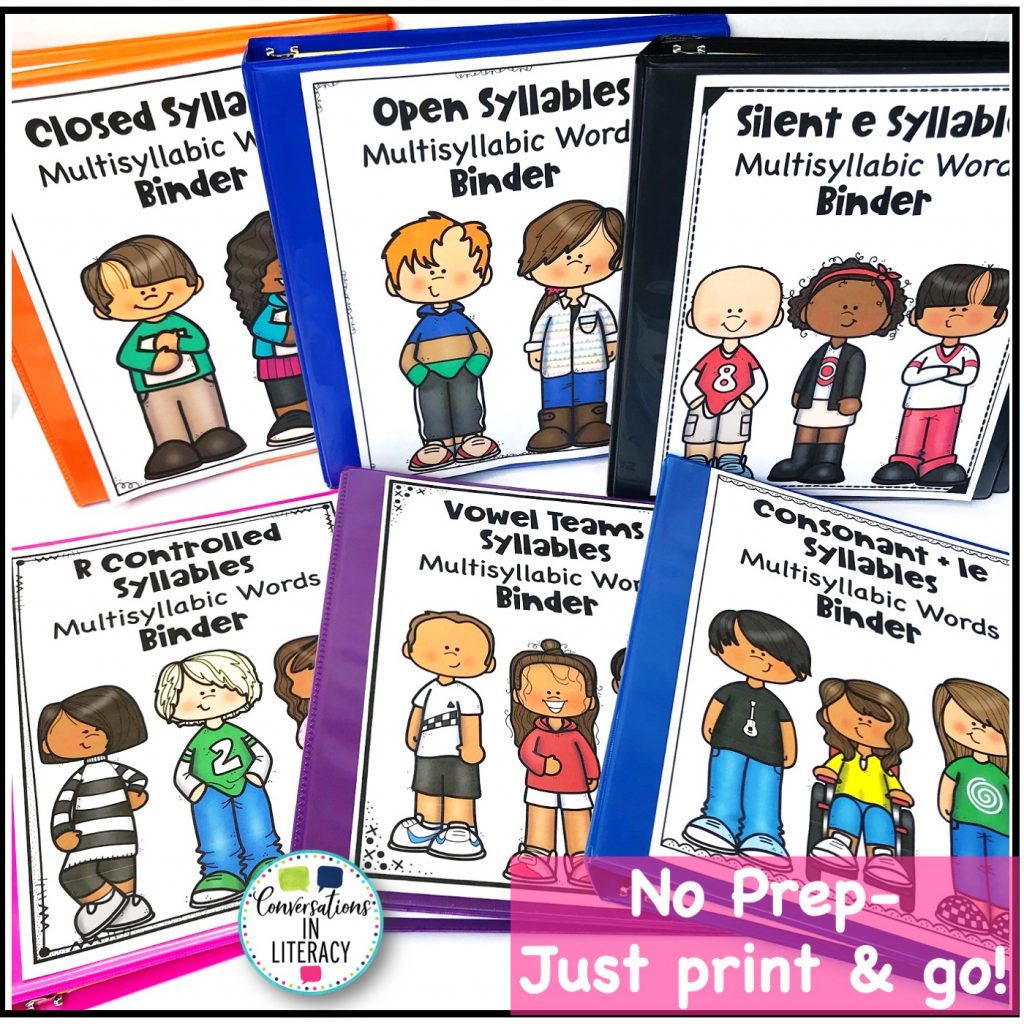 These activities give plenty of choices and options for using them. AND they are no prep! Just print and use them!
You can place students in sections for decoding practice, if that is what is needed. Or you can place them in sections to help them improve fluency or comprehension. So easy to differentiate and help students achieve success! Find them here!