I have several reasons to be happy today! One of them is it is time for Five for Friday hosted by Doodle Bugs Teaching. If you haven't joined in on the fun, today is your day to join us. Just Do It!
A Birthday!
One reason I am so happy is it is my baby's 18th birthday!! I really am not sure how that has happened. My adorable baby has somehow turned into a young man. Graduation…birthday…college in the fall…so many changes. But he is ready for the next steps in his journey.
RtI Files Finally Completed
I finally got my RtI files all completed! I procrastinated got busy and didn't get them done until last night. Just in time to take them all back to school for the summer. See the arrow? It is pointing to a stack of files representing students who improved so much in their reading levels that they have been moved out of Tier II and back to Tier I!! So proud of them!
Last Summer School Field Trip
This week's summer school field trip was to a fun place where we got to play laser tag and miniature golf! This is not a picture of us, but it looks similar to where we went. The kids LOVE laser tag! I think they would be happy to play it all day long!
Last Day of Summer School
My other reason for being so happy is today is our LAST DAY OF SUMMER SCHOOL!!!! Can you tell I am excited? We've had fun and it has gone by fast. But I am ready for a bit of a break. 🙂 This is some of my packing and bare walls.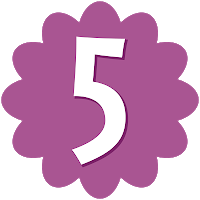 Stack of Neglected Reading Material
This is my stack of neglected magazines that I will now have time to read. I hope! Look how far behind I have gotten. My! Some are still in the plastic wrap they came in. So sad…Does anyone else get so far behind in reading books and magazines now that you blog? I am still reading, but my time for books and magazines has definitely suffered. Time to get back to it!
Happy first day of summer!!