I just LOVE this time of year, don't you? The decorations, the feeling of good will towards one another, all the baking and cooking, and of course the Real Reason for the Season!


In the spirit of the holidays, I thought I would share some Christmas books with you. First is There Was An Old Lady Who Swallowed A Bell! Kids love these books, maybe because of the outlandishness of the stories. How fun it would be to rewrite this story with the ideas of the students. As creative as they are I am sure they could come up with some really good ones!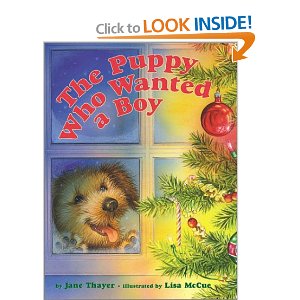 The Puppy Who Wanted A Boy is an adorable story told from the perspective of a puppy who asks for a boy for Christmas. I love the twist that it is from the puppy's point of view. It would make a great starting point of writing stories from other's perspectives.



The Snowmen books are some of my favorites! The stories are cute and the illustrations are so lively and colorful. These books can be used in many different writing activities. A fun thing to do to go with the Snowmen books is snowman soup! This one is from my Polar Express Math and Reading Activities, but works so great with this story too!
Now for the music! Besides reading great Christmas stories during this time of year, I also love to play Christmas music. I have been collecting Christmas music from Kohl's for years now. Yes, Kohls the clothing store!! Every year they offer a cd of holiday music. Some from singers like Nat King Cole and Frank Sinatra all the way to artists from today! And they are only $5!! I have quite a collection of them now and I really enjoy playing them at school for the students! Here is this year's cd that Kohls is offering and proceeds go to their Kohls Cares Foundation.
If you are looking for some special Christmas music for your home, go check out my good friend Tammy's blog! She is not only a wonderful teacher, but she has a beautiful voice too!
What are some of your favorite books and music to play during this time of year?