We are headed quickly for Back to School!  Summer seems to go by faster every year, don't you think?  This year for one of my goals in reading as we start back to school, I want to work on fluency.  Word fluency and building automaticity in words and how to break them apart in phonics work is more specific for my goals.  
My overall goal for some of the students I will be working with this year is reading fluency.  But we will need to do some work in other areas to get us there.  One of those areas is word fluency and building automaticity.  Especially with multisyllabic words.  With the Bruce book above, some of my students would have difficulty reading "hibernate".  I need them to learn how to break that unknown word and to be able to do that quickly and efficiently while reading.  So we are going to have to get in some practice with this. Some of the the links below may be referral links, which means,  I will earn a commission if you make a purchase, at no additional cost to you. 


You can get these Thinking Marks bookmarks free by signing up for our Free Newsletter and Free Resource Library.


One fun way to do this is with Word Triangles.  Students practice reading words broken into syllables to build word fluency, after having been taught about syllables and where to break the words apart.
After practicing how to break words apart, students need to practice reading the words in context.  Fluency is all about aiding comprehension, not just fluency in isolation.  The multisyllabic words can also build vocabulary when students use context clues from the sentence to understand the word's meaning.  
You can use these cards as a word work activity during guided reading or as a warm up activity to small groups in guided reading.  They also work great for literacy centers and for reading interventions.  


The Word Triangles and Sentence Comprehension cards are in 2, 3, 4, and 5 syllable words.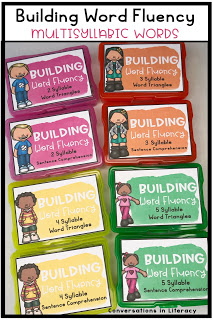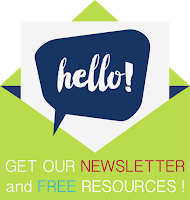 Don't forget to sign up for our newsletter!  We send out tips and ideas to help make your job of teaching easier and more enjoyable!  The Thinking Marks book marks can be found when you sign up!  Click here to sign up!