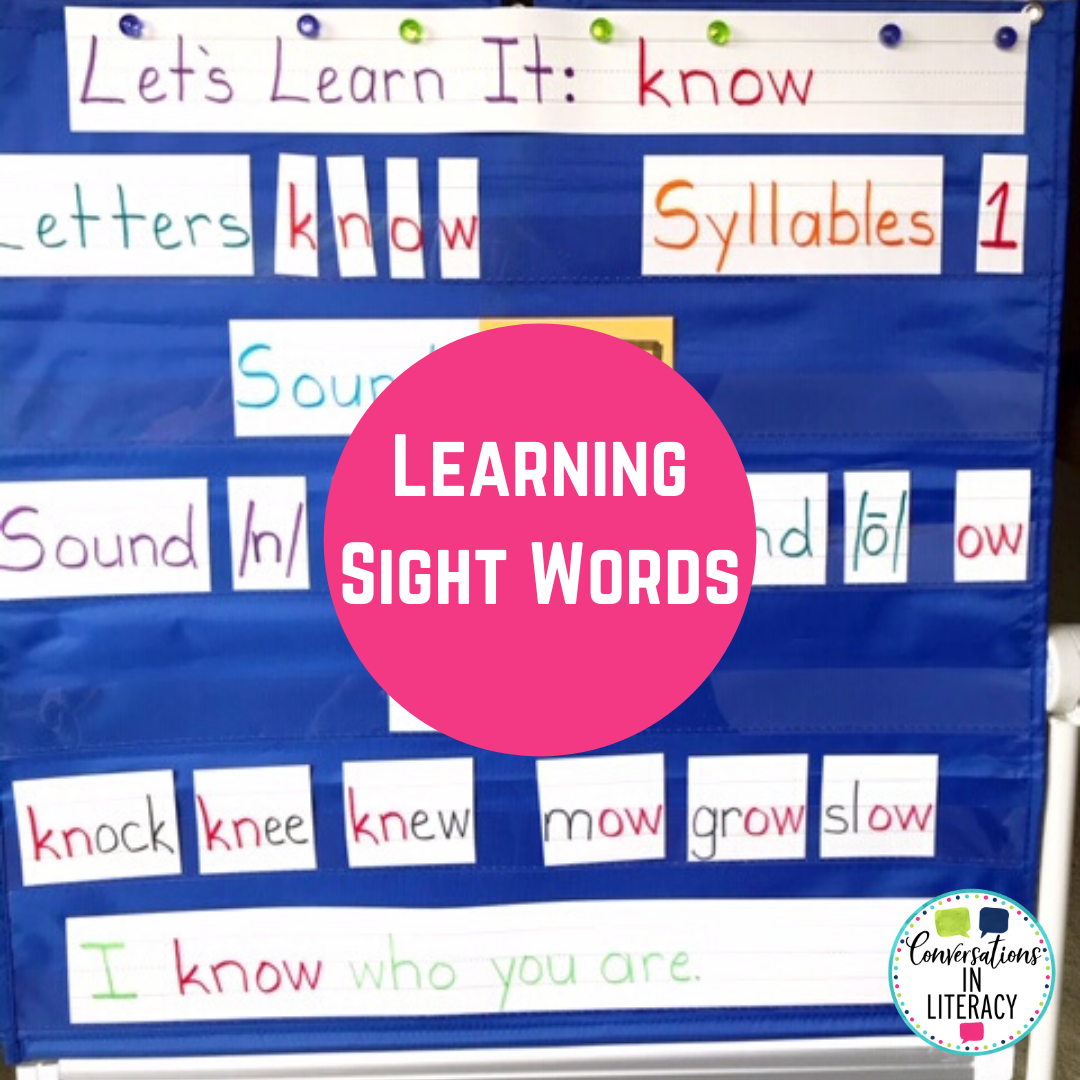 Sight Word Activities
Learning sight words is about more than just memorizing words. Just like we build relationships with our students, we need to build relationships between words for students to be able to learn and understand how they work.
When we first learn a sight word, particularly a tricky sight word, I like to discuss all the attributes of the word with students. This is after I have laid the groundwork so they understand what I am asking for each piece.
We notice how many letters, clap the syllables and count the sounds in the new word. I have students either push counters into sound boxes for this or after they are proficient at this skill, we use our fingers to stretch out and count the sounds.
After we have done all the phonological awareness work, we can begin to attach phonics to the word. I want the students to notice that when they hear the /n/ sound in the word know, it takes both the letters k & n together to make this sound. Same for the long o sound using both o & w.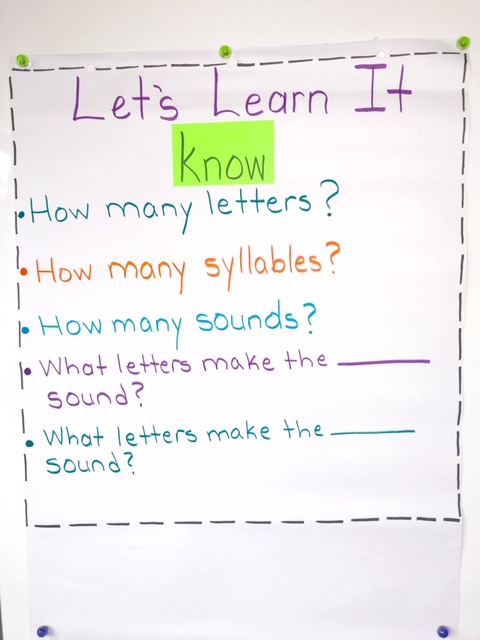 It is then important to build on the new knowledge of the sounds and letters used in the word with words the students already know. You can do that by listing words that begin with kn or words that end in ow with the long o sound. Last, we use our new word in a sentence.
I would not need an anchor chart like the one in the pocket chart each time we introduce a new word. After students have gotten the routine down, you can just use the chart paper to remind yourself and students of the steps and questions to ask. Eventually, you will naturally ask students and they will be noticing these types of attributes in other words too!
Besides teaching the relationships between words and the letters and sounds in them, students need to practice sight words to get to the step where they are automatic.
Any game you can play with sight word cards makes it more fun and if it is fun, students will learn! Bingo, Show Me, hidden pictures behind the cards, etc….
Using sight word lists and placing the lists with letter blocks in a center is a good way for students to practice. Always be sure students are reading their lists to someone and not just looking for the letters to build the words.
Sight word practice sheets are great for reading interventions, morning work, literacy centers, distance learning, etc…. I like these because not only do they practice writing and reading the word several times, these sheets also have a review section where they review previously learned words along with the new word!
As part of these sight word sheets, students have a comprehension section where they read the new word in a sentence and draw a picture to show they understood what they read.
Each of the sight word packs are linked above or you can find the bundle here.