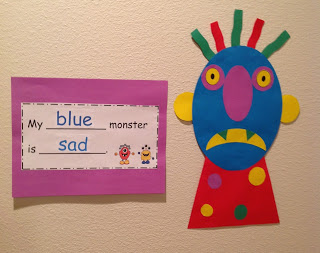 I just love the book Go Away Big Green Monster! Fun and colorful!




I discovered a quick little YouTube video on this book. If you click on the book above it will take you there. Check it out!


It is a great book to go teach colors with students. Kids love the cut outs on the pages too. Then I discovered another Monster book, Glad Monster, Sad Monster.



Glad Monster, Sad Monster teaches students about more colors, but teaches them about feelings too. It also has monster masks that can be taken out of the book and used by the students.
These fun books inspired me to create a craft and writing to go along with these books. I love to build projects around great books.





What a fun way to brighten up a classroom with a bunch of colorful monsters hanging around on your walls! Click here to be taken to my store.