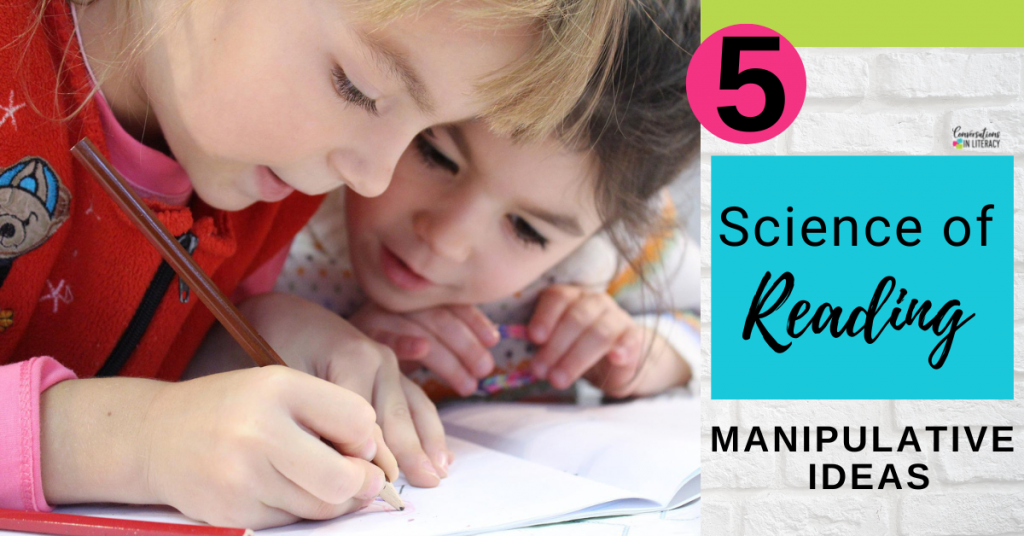 Using science of reading manipulatives can bring a big boost to your teaching and to students and their learning. It can help take the abstract and help make it more concrete and physical, especially for developing readers! And a nice bonus- they make activities more engaging!
This post may contain affiliate links to Amazon for your convenience. As an Amazon Associate, I earn from qualifying purchases, which do not cost any extra for you.
Our first pick to show you is alphabet chips! These work great transitioning students from phonemic awareness activities into phonics activities where we are adding in graphemes to phonemes. Alphabet chips can be a great addition to alphabet charts. These have a magnetic ring and would work with the magnetic wands.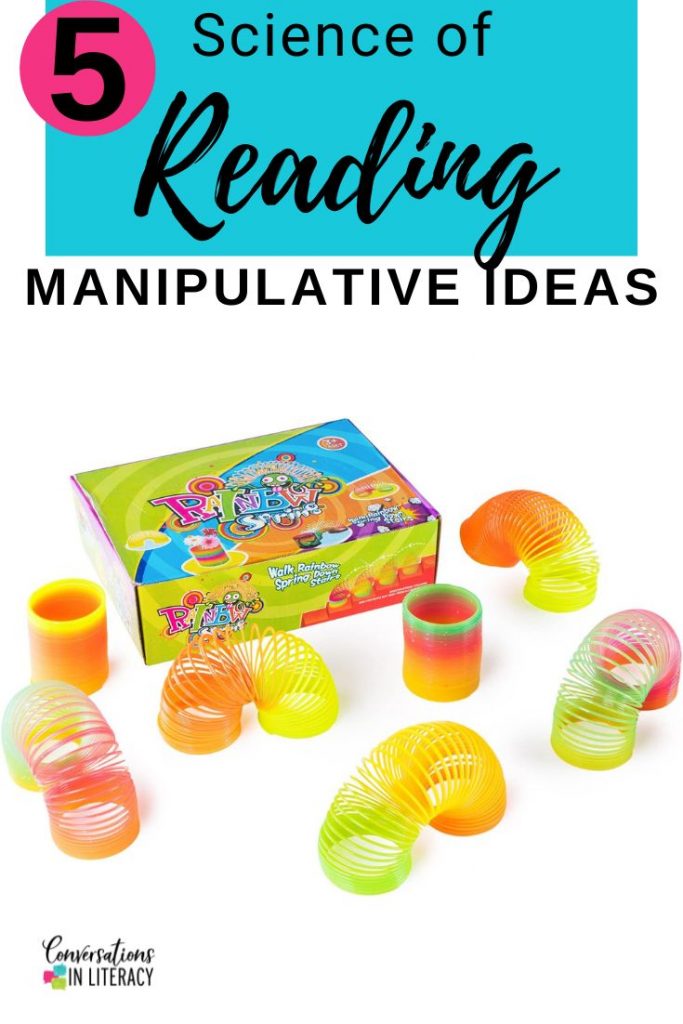 We won't be using the Slinky to walk them down steps in our literacy groups! Using a small Slinky makes a great demonstration of blending and segmenting sounds in words as students pull apart and push back together the sounds. The small ones will fit younger hands better too.
Mouth mirrors partner so well with science of reading sound walls! If you are displaying mouth pictures, it will be helpful to have small mirrors for students to check if they are forming sounds correctly.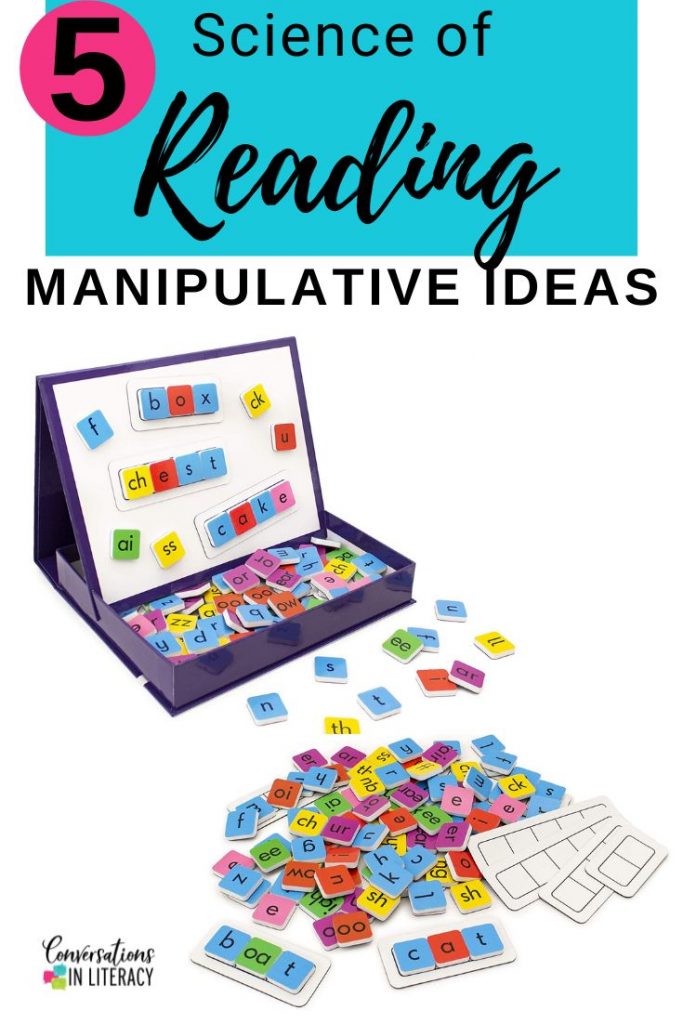 Another great science of reading manipulative is a set of grapheme tiles. These tiles would work well for small groups as you demonstrate blends and digraphs or vowel patterns. You could also place the set in a literacy center. But I might consider taking out the extra tiles that are not the focus lesson just to cut down some of the overwhelm of so many letter tiles to choose from. Having too many choices in the box can make it too difficult for some students.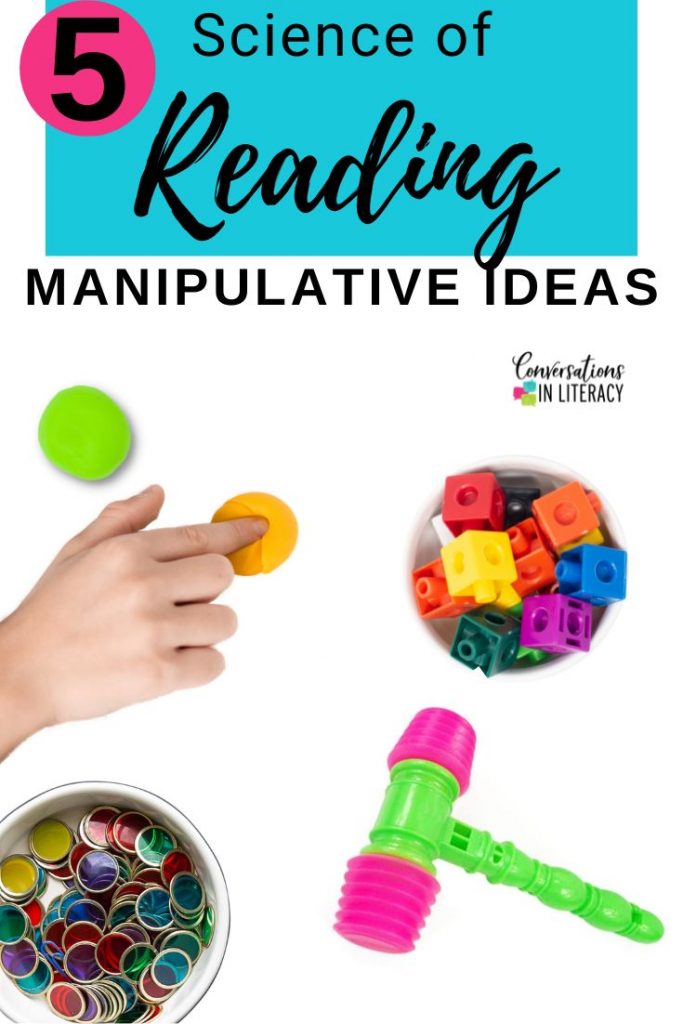 This idea is more of a group of manipulatives rather than just one! Once students learn how to use one set, I like to then switch it up and use something different to keep our learning time fresh. Students love Play Doh and squishing small balls for each phoneme sound they hear is helpful.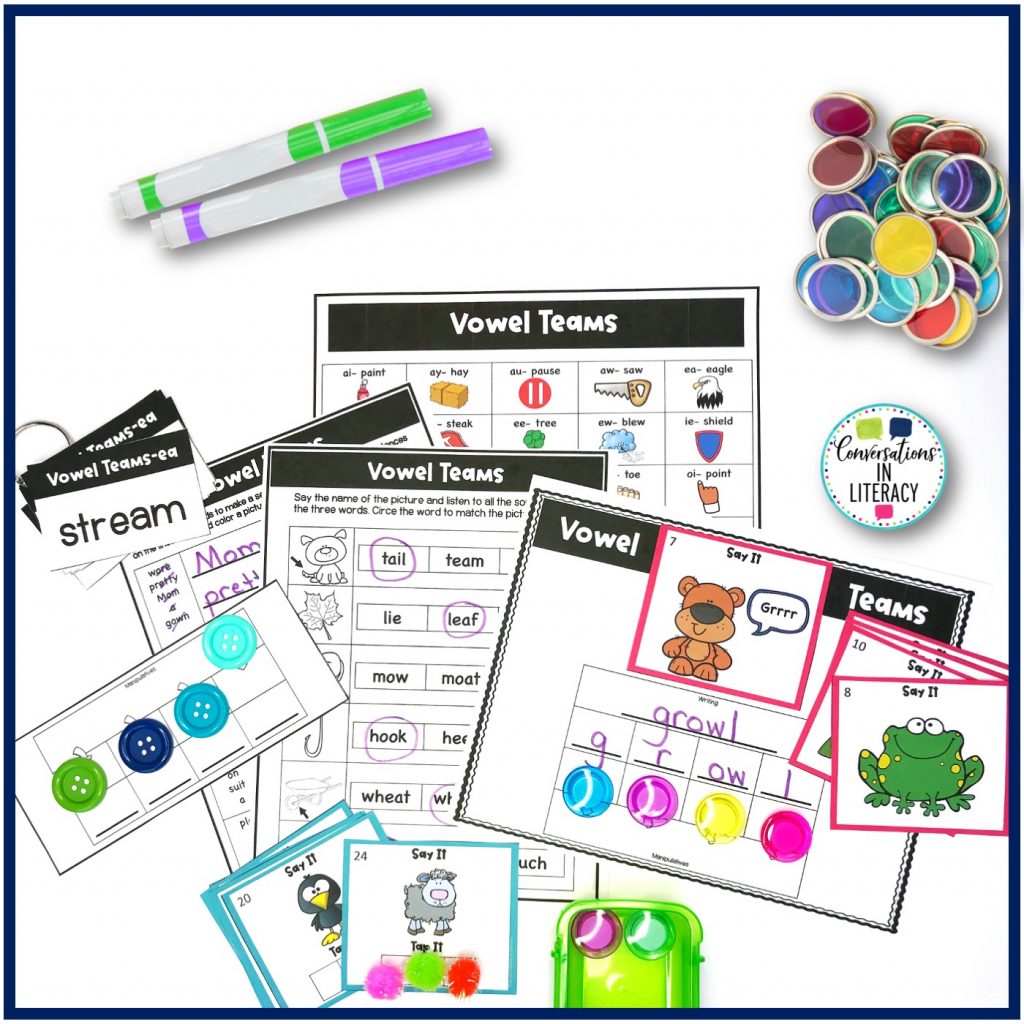 Really, just about anything small and colorful makes a nice moveable item for students as they tap and map out sounds. Buttons, Bingo chips, even small magnets and Pom Pom balls. My students really like the sparkly ones!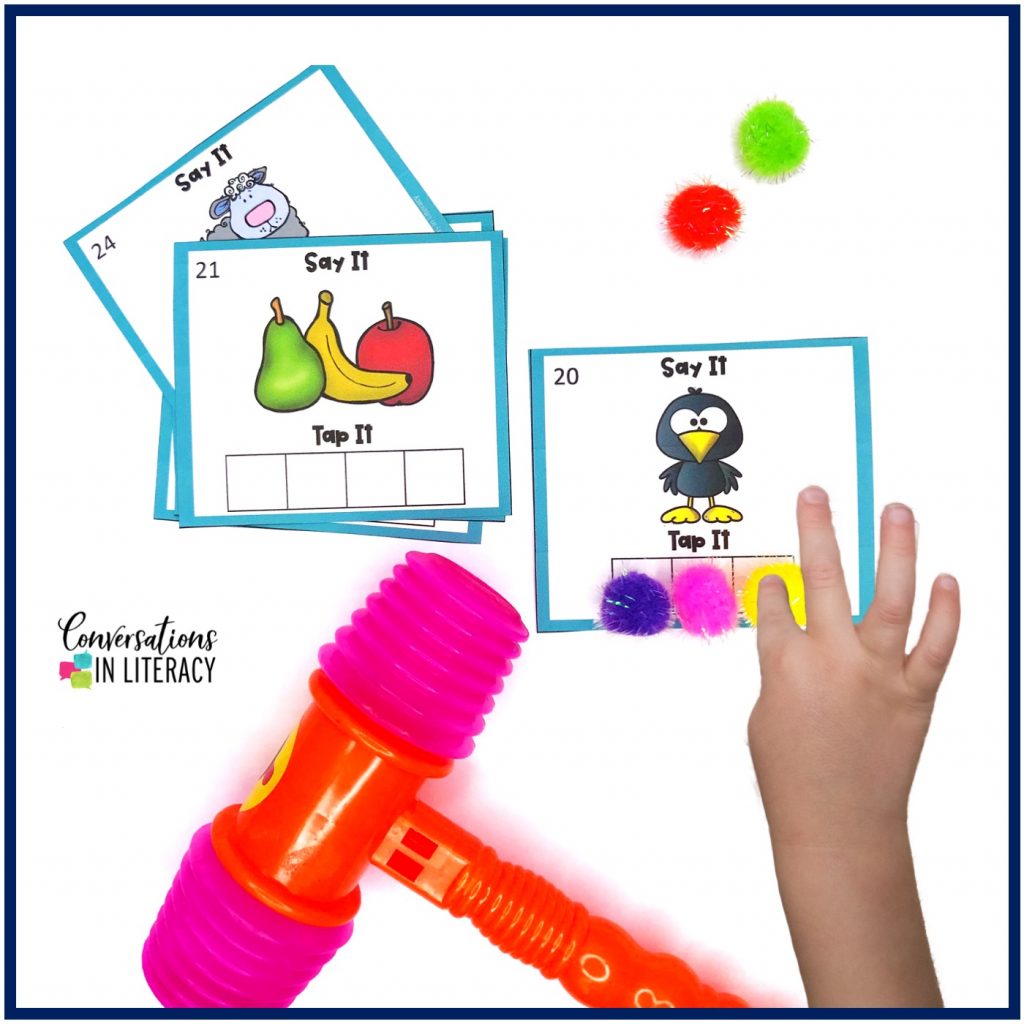 I also like to use the small mallets for syllables and for tapping out sounds in words. You do need to be explicit with how to properly use these. Lol.
As an honorable mention, because we already showcased five ideas for you, we wanted to show you this Pop It. How fun is this?! This might be more of a wishlist item than a need since it is a bit more expensive and you might only be able to get one. But it would certainly work for those intervention times and tutoring where you are working with one or two students at one time.
We hope you enjoyed this list of fun science of reading manipulatives! Most are not a have to have, but can make things easier to understand for students. Plus, it is fun to be able to switch things up a bit! And you if aren't a newsletter member yet, sign up here! You'll be glad you did!