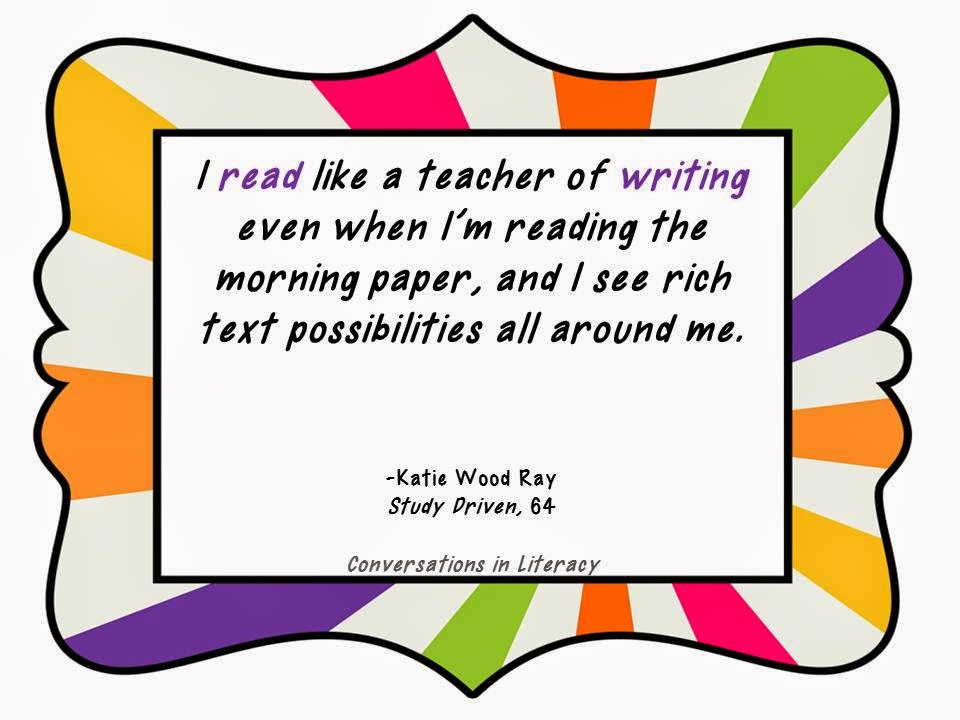 Mentor texts are writings or pieces of writings that a reader reads and uses to change or improve their own writing. Reading and writing are reciprocal processes. One feeds into the other. Usually as one improves, so does the other.
So as I carefully choose mentor texts for my reading, I should also be thinking how these pieces of writing or texts can influence my young readers and their writing. I want them to look at the texts we use in reading, the words the author carefully chose, the style they use, the choice of punctuation and the meaning that it holds and encourage them to use these ideas in their own writing.
You've probably seen this picture of my Guided Reading Teacher's Basket. If not, click the picture or click here to read about it. Someone had a question about mentor texts on Instagram and it got me to thinking about how to choose these texts.
I like for what I am teaching in reading to smoothly roll into writing also. I desire that my students read like a writer and write like a reader. We aren't there yet. We are still learning. But it is a goal. And Ralph Fletcher says it so well that students need to read powerful stuff to write powerfully. And isn't that what we are striving for? Like when students notice powerful words in their text and then use them or other powerful words in their writing? That is what I want them moving towards.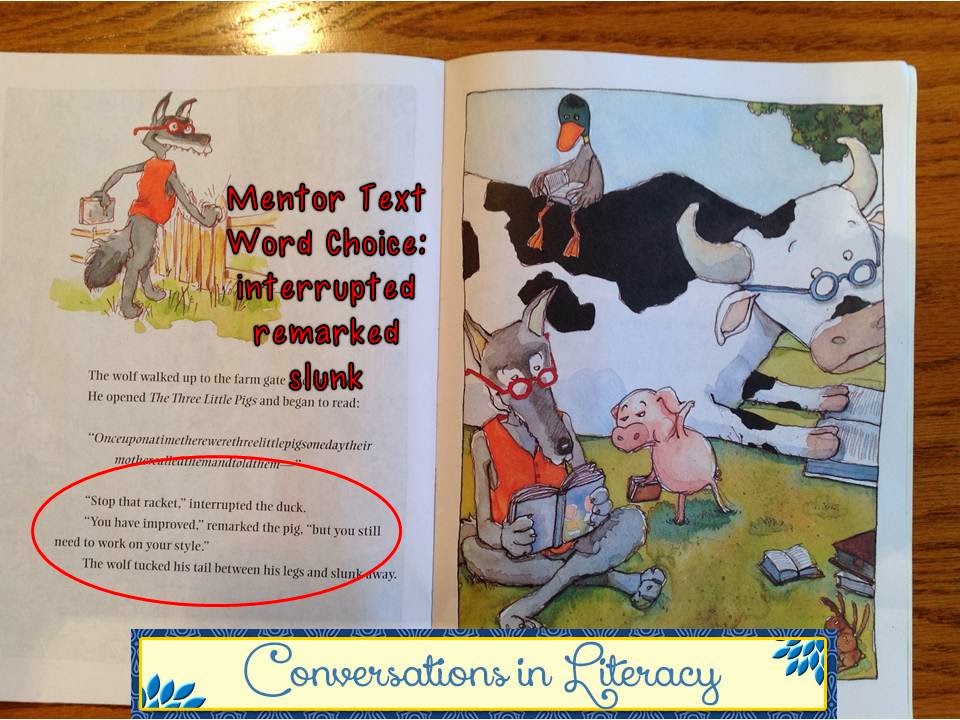 This book, Wolf, was in my basket in the picture above. It could be used for so many different reasons and that makes it a great mentor text just to keep on hand. A mentor text that contains many examples is an overall good choice to just keep in your basket. This one page shows examples of powerful word choice. Just above the circle, if you are having a student who just can't seem to get in spacing which is not so much of a writing craft problem, but still needs to be addressed this book shows what that would look like if an author did it. Or it could be used for fluency- reading too fast.
Recently we have been learning about realistic fiction and how it is different than just fiction. They already know that Pete the Cat, Splat, Clifford, etc… cannot be real. So we contrasted those kinds of texts (snowmen coming to life!) to a story that could really happen. We have had a lot of fun with this and the students have learned a lot about realistic fiction elements and what we noticed that authors did in those kinds of stories. Then we applied this new knowledge to new stories we were reading and decided based on what other authors did if our new stories were fiction or realistic fiction.
Mentor texts can be used during reading and writing and should be. There are so many ways to use them too. Stick a few in your basket to use. It helps us "show" our students what good writing is and not just "tell" them.
Here's hoping I go back to school tomorrow and not having another snow day!