Yay! It is Bright Ideas time again! I hope you join me and my friends for some great ideas for your classroom.
Anytime I use anything in my classroom, I need it to be easy to use and for it to be organized. If it is not easy and organized, I just won't do it. We do not have time for anything that isn't smooth and easy to use. Now that we are well into our year, I don't spend a lot of time at the focus wall. We just quickly go over the pieces.
For my different reading groups, I use different colored Post It notes to make it easier for the students to keep track of which labels are theirs.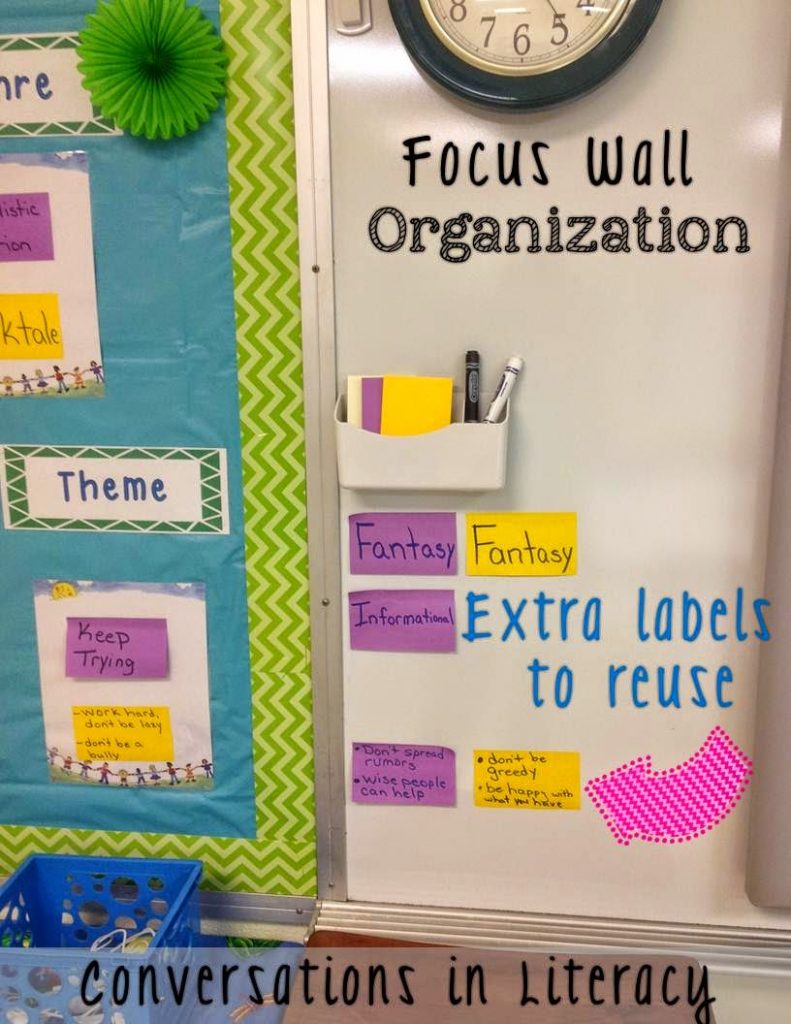 Keep your Post It notes in a caddie right by your Focus Wall. I also recycle the labels. I stick them to the wipe off board so they can be reused again instead of taking time to rewrite them. By having examples of themes on the board, it helps give students some ideas to choose from too.
I also keep my comprehension posters right there at the focus wall to make it easy, peasy to switch out.
The posters fit well right into one of these crates that I keep in front of the board.
For more bright ideas from a variety of other bloggers, please browse through the link-up below and choose a topic/grade level that interests you. Thank you for visiting!