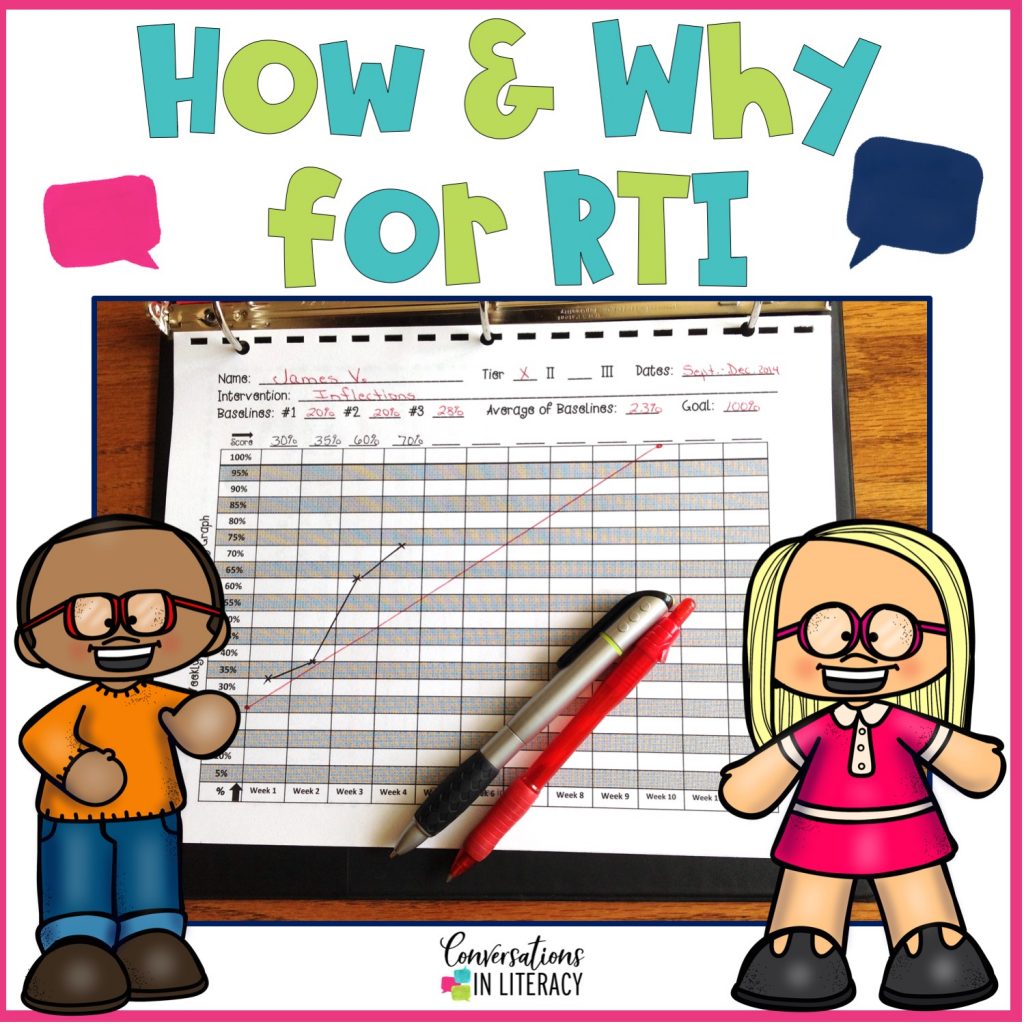 RTI (Response to Intervention) seems move people in opposite directions. Either teachers and administrators love it when RTI is implemented well or they hate RTI and feel that it is worthless and time consuming. I am the RTI coordinator for my school. I feel that RTI is so worth it and can help students be successful where before they were not meeting benchmarks.
We are going to begin a short blog series on RTI- the How and Why for RTI. If RTI is implemented correctly and teachers are supported in carrying out RTI interventions, it is definitely worth it and can bring so much success for students.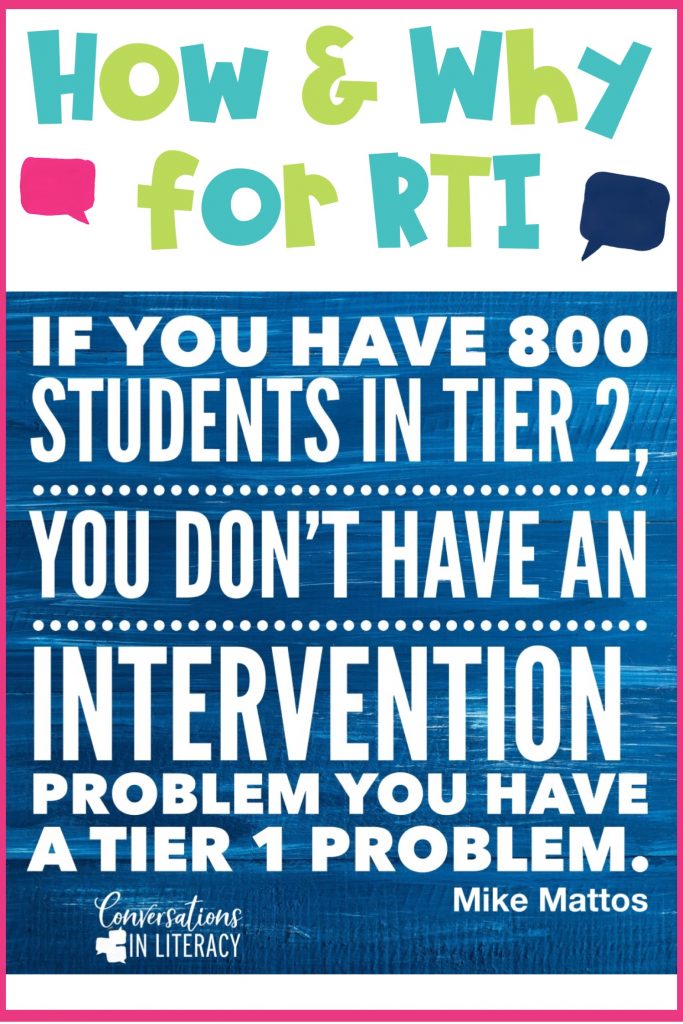 All student are technically in tier I of RTI. Tier I must have a strong core curriculum and will typically be able to meet the needs of about 80% of the students in the regular classroom. If you have a much higher percentage of students not being successful in Tier I, the first thing that needs to be looked at is the core curriculum.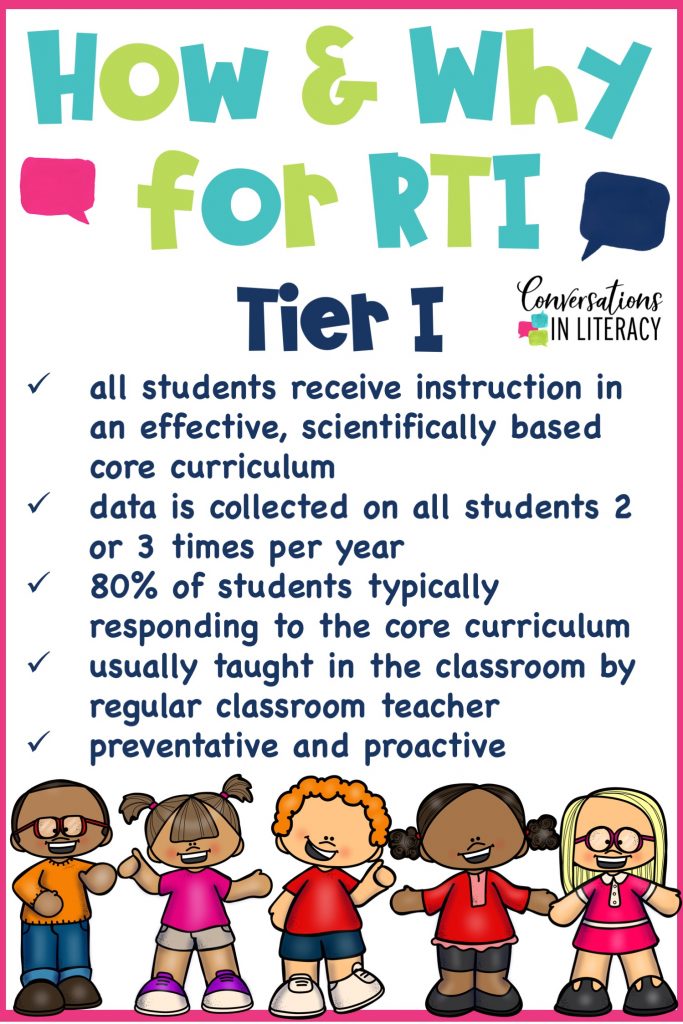 Looking at the core curriculum does NOT mean that teachers are not doing their jobs! It may mean that someone higher up has made a decision on what "program" teachers must use. Or maybe the methods being used are good methods but there isn't buy-in from the teaching staff. Is it too hard, too new, lack of materials, or too little training to be effective?
If you are in this situation, get together with other like minded teachers and try to come up with some ideas of why this is happening. Then maybe approach your administration with your findings to see if changes can be made to help the students be more successful.
Early intervention is indeed critical! I would much rather intervene right away in kindergarten than wait until 3rd or 4th grade. By then, the student can have fallen far behind and it is much more difficult to correct and get the student back on track.
At our school, in the lower grades, kindergarten and first grade, we keep a close watch on students who may be falling behind. We conduct universal screenings, phonological awareness and phonics assessments three times per year. Our thoughts are to catch it early and intervene early.
Reading specialists and reading teachers pull students out of classrooms in small groups to instruct in weak areas and we progress monitor every week. We are organized and systematic in how we run our RTI program to give students every chance to succeed.
One of our goals is to intervene early and move students as quickly as we can towards grade level standards. We take them where they are and fill in the gaps.
Tier III of RTI should be conducted by the highly trained for the most needy students in reading. One to one ratio is best, but two to one if the students are closely matched in areas of need can also work. This tier is more intensive, using a more intensive method and for a longer time period. Lesson plans are well thought out and executed to help these striving students towards success!
I truly hope RTI is a success in your school! I have heard lots of stories and received lots of emails about how to start change in schools. Teachers want students to find success and the best way to do that is to have an RTI program that is organized with clear cut benchmarks. Along with this, planning out how to fill in gaps is essential!
If you are needing help with RTI documentation and activities, we have many that can help you!
Click here to find easy to set up and implement data forms and graphs binders.
Click here to find resources that may help your striving readers towards success.
Please leave your questions, struggles and success stories in the comments! We would love to know about them!