I know some schools are shutting down for a period of time and many others are making the decision to remain open for now. This week has been stressful for many of us. We want to help reduce some of this stress for you! Today, we have ideas to help both those that are in schools that have been closed and for those of you in schools that have chosen to remain open.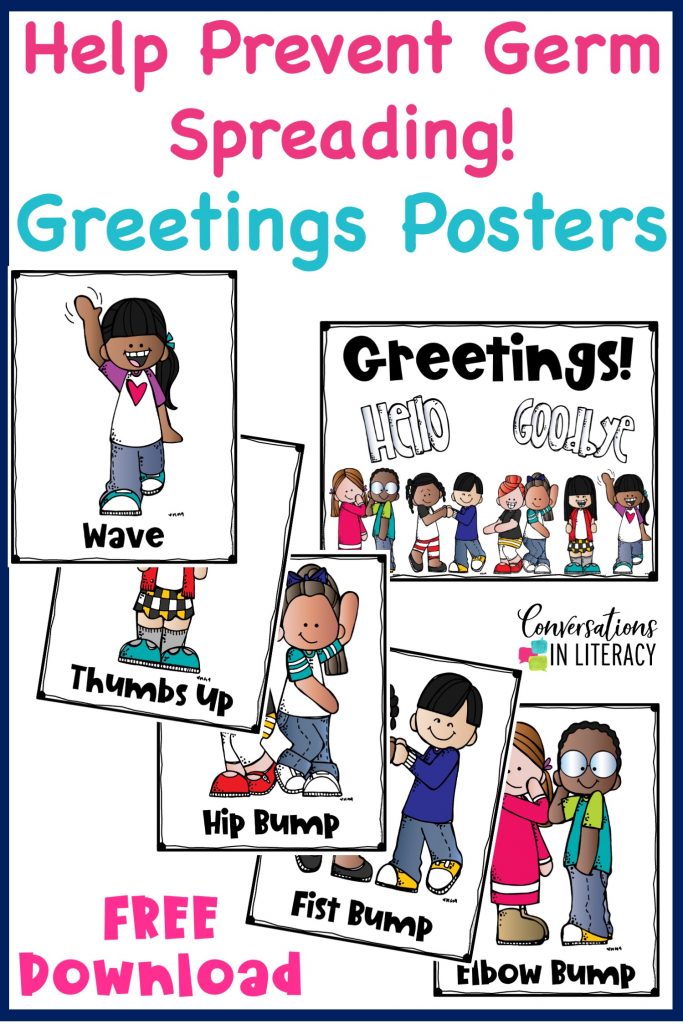 An emphasis on staying healthy right now is so important. None of the schools in our area have closed. To assist those of you who are still in school, you may want to set up these FREE Greetings Posters in your room or hallway to remind students of healthy options for saying hello or goodbye without spreading so many germs. These free posters can be found in our Free Resource Library. If you are already signed up for these free resources, get it here now. If you haven't signed up, do so here so you have access to them.
I know some of you are anticipating that your school may be closing soon and are in need of work to send home for students. This Prove It To Me Freebie is an easy to print and send home packet. Find it here.
If you are needing March writing activities for your classroom or to send home that are fun and engaging, you may be interested in our March Take It or Leave It resource. It is on sale through Friday. Find it here.
Really, we need to be showing this hand washing video to students all the time! Lol! But especially now it is important to get those reminders out about how important it is.
Here are some other engaging ideas that you could point parents to that will help them with home learning so parents can keep their children growing and engaged!
Scholastic is just one of the companies helping out with home learning.
20 days of learning with articles, stories, videos and challenges. Thank you Scholastic!
Newsela has so many selections to choose from for social studies and science!
Kids love to be read to and there are a lot of selections here at Storyline Online.
Saved You a Spot has some fun ideas parents will enjoy that are screen free!