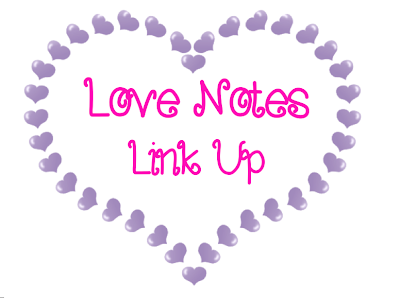 It's all about the things we love! Amy from Literacy and Laughter is having a fun linky about all the things we love for the month of February. It will help us to get to know each other better!
After you read my Love Notes, be sure to head over to Amy's blog and link up too so we can read about all the things you love!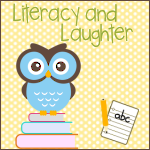 Name: Lori
Grade you Teach: Reading K-5
State: Missouri
Birthday: December 28
Favorite Colors: Blue
Lucky Number: 8 or 10, why I even have a number that comes to mind, I don't know! I just remember liking those two numbers when I was a small girl playing a Bingo game with my grandma at her house.
Favorite Subject to Teach: Reading of course!
Go to Snack: anything salty, Pepsi, a good cup of coffee
TV Show: Survivor
Last Movie You Watched: Skyfall
Music You are Loving Right Now: Matt Redman, 10,000 Reasons
Always shopping at: on the internet as I can seem to get to town often enough
Word of the day: Grace
Love Links:
Blog That I Am Loving:
The Pioneer Woman Blog
Beth Moore Blog
A Product That I Adore:
My Binding Binder
We'd All Love To Know…
What are your favorite hobbies or what do you enjoy doing during your free time?
My family is my first hobby. When my boys were playing sports, I was always at their practices and games. Now that they are older, I don't have as many activities to go to. I love to blog of course and to read. I mostly read non-fiction books. Traveling during the summer is one of my favorite things to do in the summer.
Your favorite vacation destination?
Truly, where ever my family wants to travel is great with me. I just love to travel almost anywhere! When our boys were little we traveled a lot with their traveling sports teams. I also really enjoy going to the beach. I love going on cruises too. Grand Cayman was a beautiful place to visit! And Destin, Florida is a lot of fun too. My husband does not love the beach (isn't he crazy?). He likes to go to the mountains. I love that too. We like Colorado. Last year we went to South Dakota. Here is a beautiful shot from there.
The best advice you've been given?
Ask questions if you don't know! Solves a lot of problems later. 🙂
Most rewarding part of teaching?
Seeing struggling students learn to read and to love books!
What are you known for?
Ohh, this is kind of hard…. Kind of in general answers…Being a wife and mother, loving to teach, being a Christian, smiling and being positive. 🙂
2 random facts:
#1 My husband and I met in a strange way: When we were younger it was popular in our area for young adults to cruise the local town square. The inside circle would drive one direction while the outside circle would drive in the opposite direction allowing the drivers to stop and talk to each other. We met this way and have now been married for over 24 years! Don't we look like babies starting our adult life?
#2 I used to babysit for the golfer, Payne Stewart's sister. He took me home after babysitting a few times. I was so sad when he died several years back. He was a nice guy.
The Loves of Your Life:
Share a picture(s) of your LOVES.
My family of course is the love of my life! Our boys are a few years older now than in these pictures. They were taken on our vacations.
Now that you know me better and what I love, go link up with Amy and share about your loves!!