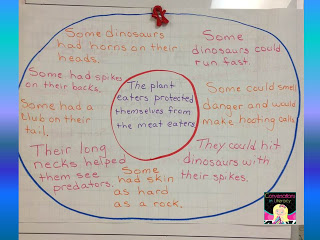 Do you use circle maps? I really like to use circle maps with my students and they seem to really enjoy them too. They are simple, yet seem to keep them focused on the topic they are reading for. Click here to read my previous circle map post if you missed it.
We are right in the middle of really focusing on informational text. I like to read a mentor text first with my classes and teach the comprehension skill. Then they get a book that is on the same topic or similar to read and practice the same skill.
So I read Dinosaur Dinners- it has never changed over the years, kids still love dinosaurs!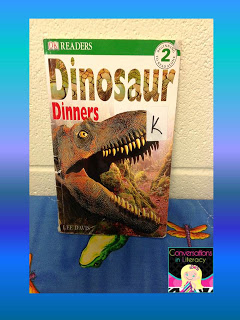 We decided that whatever the main idea was we would place that in the center circle. Then supporting details would be written in the outer circle. For some reason, this circle shape seems to help them remember that we can only add to the circle if it goes with the main idea in the middle. I have done main idea other ways, but the circle map tends to help the students the most in my experience.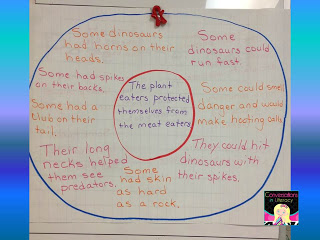 Now it was the students' turn to put the skill into practice!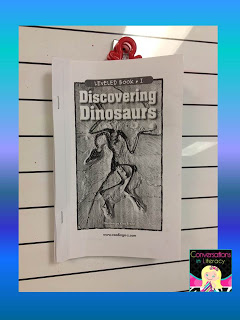 This book is from Reading A-Z. These books really come in handy!
Here are some of the circle maps the students created: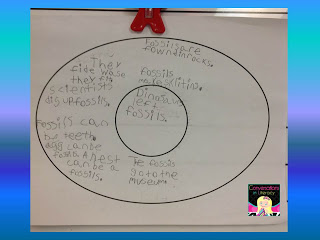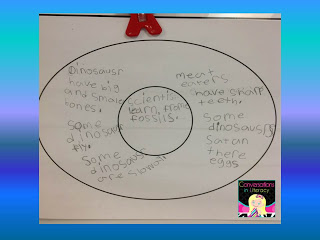 Did you get entered to win a binder in my blogiversary/birthday giveaway? The giveaway ends this Saturday so don't wait- click on the button below. You just might win!