During summer school this year, I needed a fun activity for some students to learn the letters in their name and the order of those letters. I came up with this shirt and button activity for them.
UPDATED: Click here or on the picture above to download the pattern to make this name person!
Students practiced cutting skills, colors, letter identification and order with this project. It looked so cute too.

Along with learning their names with the buttons for the shirt, students can practice their name and their friends' names in the pocket chart.


Another great way to work with letters is to play Spin, Say & Write! Students spin a paperclip to see which letter they will land on the most. Each time they land on a letter they say the letter or letter sound to reinforce that letter in their memories, then they write the letter in the boxes.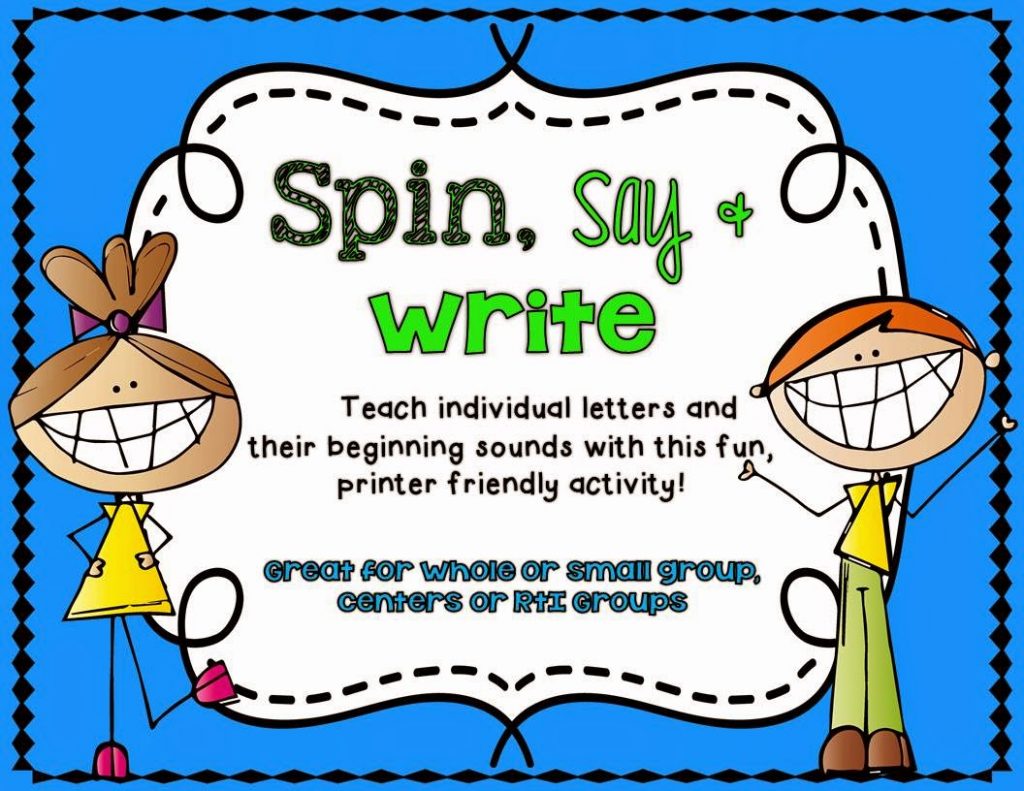 You can click the pictures above or here to check out this fun, printer friendly activity!



Can you believe how fast the summer is going already? I know, we don't really want to talk about that! But whenever you ARE ready to think about that, you can grab this freebie if you would like! I made some reading posters for you and you can download them if they are something you could use. 🙂 If the posters are something you like, please take a moment to follow me on TpT. I would appreciate that so much! Enjoy!!
I have linked up with Kreative in Kinder and some other top notch blogs for International Blog Hopping Day! Be sure to click on the picture and go visit the other fabulous blogs and grab your freebies!!