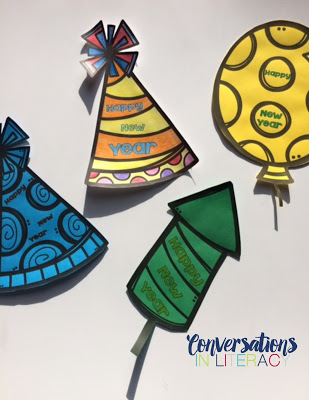 Happy New Year!  It's that time when everyone is making resolutions to begin their brand new year.  But how about challenging your students with using FREE growth mindset and creating a Goal for themselves instead?  
Their goal might be a goal for the classroom or it might be for at home.  Either way, encourage your students with this free writing activity to set a goal to write about and then how they are going to go about meeting this goal.
If students only choose a goal, they are not as likely to meet it as they would be if they write out the steps they will take to achieve it.  This freebie has several New Year's fun shapes and lined paper to match it.  You can pick up this freebie by signing up for our newsletter!