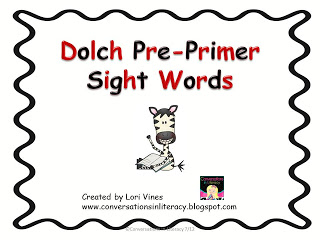 Building sight word fluency is so important to students and their reading. I like to practice sight words in many ways to keep it fun and fresh for the students. One great way is to use the PowerPoint from above on the Smartboard as a whole group activity and just run through the slides. The pictures are cute and engaging. You could also use it on an individual computer as a literacy center. Some people like to print out slides and create a class book to be read during free time. Or you can even print it out for individual books for students to keep at their desk or to send home for practice. This is the first in a series of PowerPoints that cover the Dolch sight Words.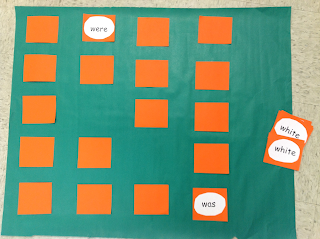 Did you ever play Concentration as a kid? The more popular name now is The Memory Game. But I played Concentration all the time as a kid. We played with a deck of 52 cards and spread them all out.
I have noticed that a lot of the students who come to me do not seem to have ever played this game. So sad… for several reasons. One- Concentration builds memory skills. Many struggling readers are lacking memory skills. Play Memory with them and you will see what I mean. They will repeatedly go to the same cards almost as if they are expecting a different word to appear there instead of the one that they saw there the past 2 times they already chose that card! Struggling readers need to build that memory up for reading skills. Two- games like Memory build thinking skills. Students who have no experience with Memory tend to not use strategies as they play.
I like to have my students play Memory with sight words to kill two birds with one stone so to speak! 🙂 They get practice reading sight words with fluency while building their memory skills and strategic thinking at the same time. We play a few different ways. One is the old fashioned way with cards on the floor. We discuss how our brains like patterns and organization best when learning so we place the cards in nice neat rows.
Another fun way to change it up a bit is on the Smartboard. This is one site that I found that was good as it had games with several cards for older students and games with less cards for the younger ones.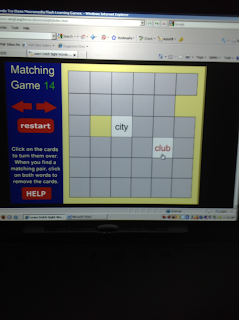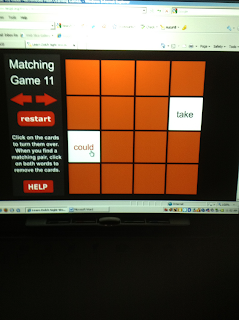 Another site that both the students and I like besides the one listed above is at cookie.com This one uses the Dolch sight word list and has them separated into grade levels. The students also like it because it is much more colorful. But again for the older students, I like the one above because you can play with more cards to build their memory skills even more.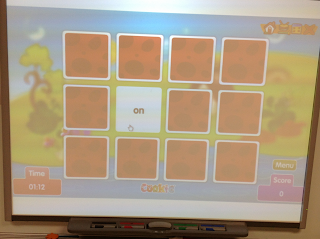 The students and I have been playing a lot of Memory during summer school this year. I can already tell a difference in their sight word fluency and their memory is getting stronger. Give it a try!