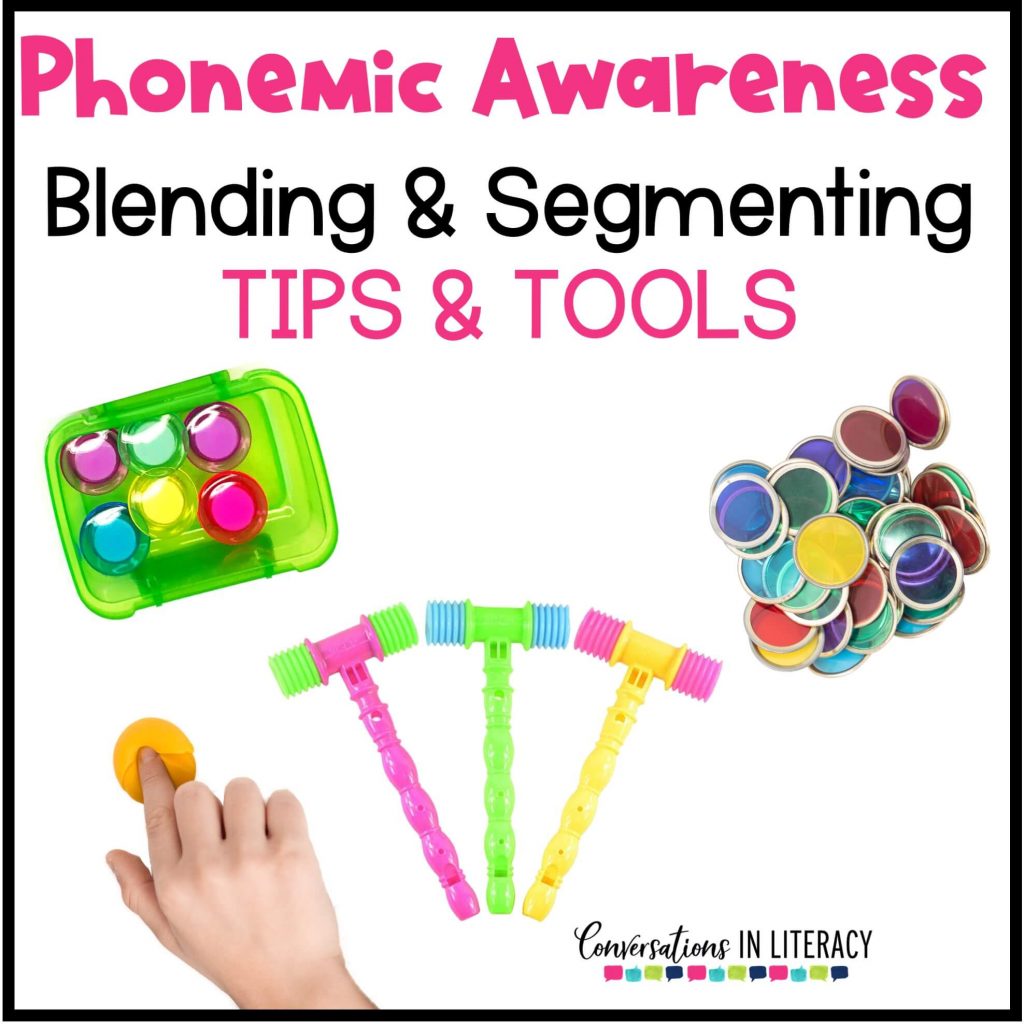 Blending and Segmenting are crucial phonemic awareness skills for laying a solid foundation in our readers. Many studies have been done showing that students who have weak phonemic awareness skills may also have weak reading skills.
Today we have some tips and tools for making teaching these two skills a bit easier for your students to learn. Rocks, hammers and boxes can be helpful AND fun!
We can teach blending to our students by starting out with easier activities and build to more complex as students are ready.
One easier level of blending is to blend compound words- pop & corn= popcorn. mail & box= mailbox. Then move to words like tiger- ti & ger= tiger.
Tips & Tools:
When your readers are ready, they can begin to segment and blend individual phonemes /k/ /a/ /t/ = cat. A great tip for developing readers who are struggling to blend the sounds and tell you what the word is is to use 2 picture cards. Lay a picture card of a fish on the table and one of a cat. Stretch out the sounds in cat and ask the student which picture the word is when blended back together. This extra bit of scaffolding can make a huge difference in helping students to hear and blend the sounds.
Another tip is to use boxes for student to tap out the sounds. If they are working on phonemic awareness, then they are tapping out sounds not writing the letters or whole words.
Having something physical to move- buttons, erasers, toys, pom poms, etc… can help students as they segment sounds.
If I have students who are really just struggling with this skill, I first make sure they have the phonemic awareness skills that come before it. Then if they are stuck at this level, it can help to scaffold them by telling students exactly how many sounds a word will have. That takes out some of the work and worry about getting it right. Now they know it has 4 sounds and the student can concentrate on hearing those 4 sounds. These are little glass rocks for an aquarium or vase. They are smooth and slide easily into the boxes for students.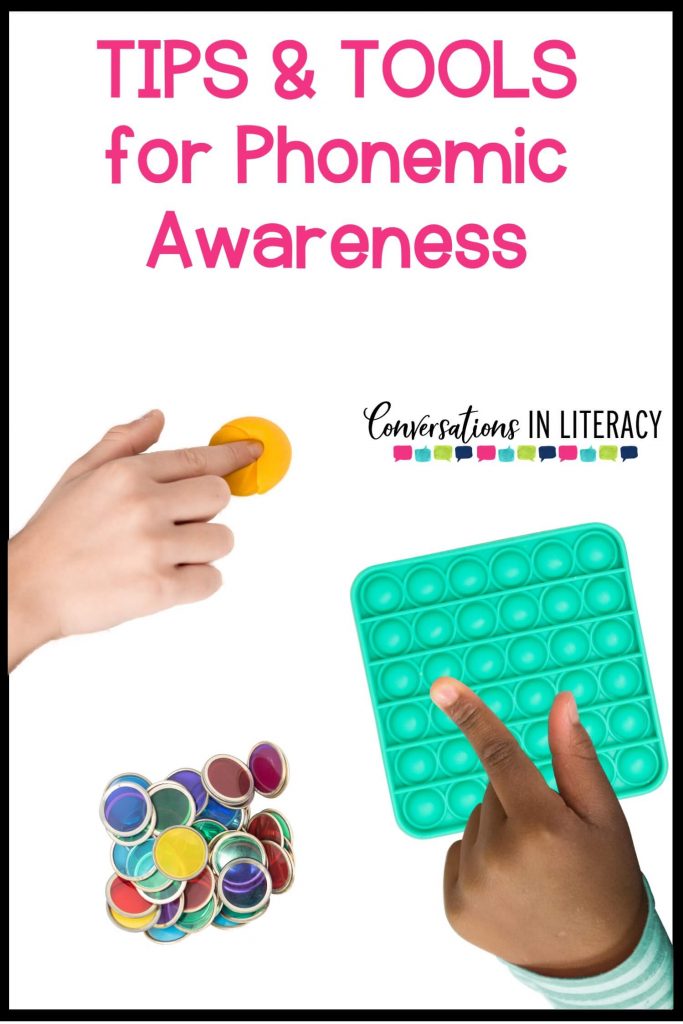 There are so many manipulative out there now that you can use during phonemic awareness activities. The bubble sensory toys are fun. You can can give students small balls of Play Doh to smash as they hear sounds or slide Bingo chips. But really, I didn't have students do all that every day. Tapping out sounds on their own fingers to hear and count out sounds works really well. Then I would pull in the other items at times to refresh the activities and make them seem new again!
Students LOVE to use these hammers to tap out the sounds. I have to say you need to model, model, model how to use the hammers first! Using different manipulative makes the activities much more engaging and fun. Switch them out during holidays to freshen up the activity again!
Using picture cards with the correct amount of boxes is a great scaffold also!
A lot of good words to practice segmenting sounds and blending back together do not have good pictures to go with them. You can use teacher word cards targeted to the type of sounds you are teaching to help!
The teacher calls out a word from the word list and students tap out the sounds! The word cards at this level are for the teacher to hold and call out so you don't show them to the students.
Now we can step into using some phonics. Have students say the words, tap and map out the sounds they hear. But we are going to take it to the next level now that they can blend and segment and have good control over letter sounds.
Students will say the word for the picture, move the manipulatives, and write the letter/letters used to make those sounds. Lastly, I want students to write the whole word as a unit like they would see in printed text.
These phonemic awareness and phonics activities will develop your students' reading and writing skills as they work with more and more words and more complex words laying a strong foundation for building strong readers!