We all need new resources, right? I know I am always needing/wanting new books for my classroom. But sometimes those can be hard to come by. Well, I discovered EPIC for the iPad this summer. My kids just LOVE it!! And guess what! It's free for teachers and librarians! Don't you just love when a company recognizes that we need resources for our students and is willing to help us out? And this is not a paid promotion for them either. I just really enjoyed their product.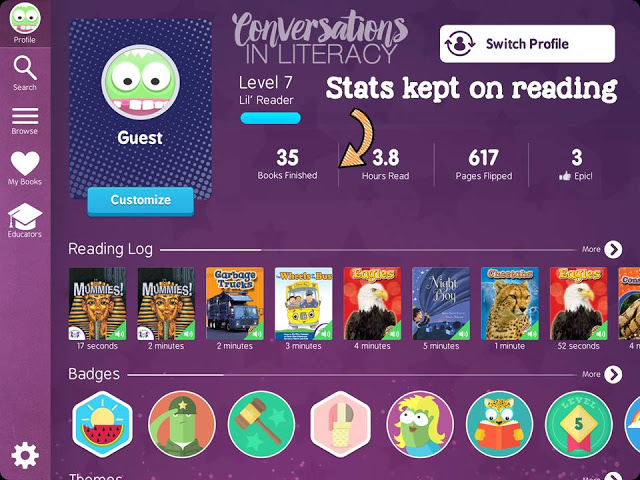 Each profile you set up has stats that are kept on what the student reads. Books finished, time spent reading, their reading log, etc… I like in the reading log you can see the books they read and the time spent on each book. I can tell if the student just flipped through the book or actually spent some time reading it. That is a nice feature.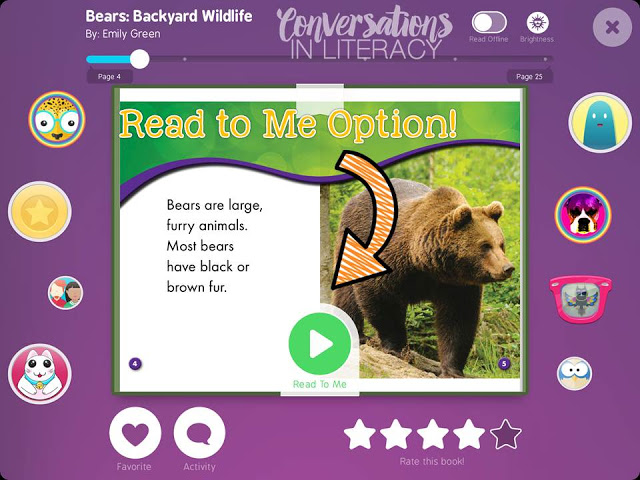 Some days I had my students read the books to themselves. You can choose the levels and the type of books they can then choose what interests them. But then on some days, I had them listen as the book was read TO them. That was a great option. Some students really enjoyed reading themselves and some enjoyed having it read to them. I like that they can listen to a fluent reading from time to time.
Epic has lots of books to choose from including fiction and informational books. Scaredy Squirrel was a popular choice! Students adapted so quickly to reading on the iPad and it was engaging for them. After the book is completed, the students get to have a voice by rating how much they enjoyed the book. My students looked forward to that option at the end of each story because everyone likes to have their voice heard on what they enjoy and what they don't!
New Resources
Context Clues Task Cards: My students struggle with this skill. They can have fun building their vocabulary with words like malarkey and knickerbockers while practicing their context clues skills.
Then the same task cards can be used for students to record what words were clues to determine the meanings. This is particularly difficult for my readers.
Roll It, Say It, Write It: I've used these cubes a lot! They are great for my young students to practice the letters in their names and the ABCs.
Students can practice letter pairs.
Or capitals or lower case letters too. You can click the pictures to see the resources.