Do your students have trouble blending sounds? Several of mine do have trouble blending the sounds to make a CvC word. Sometimes people email me and ask me how to get students to be able to do this.


This is a one way for students to get some practice blending sounds. I use the Smartboard and pull up the interactive dice. There is one dice that is already preloaded with vowels. Then I add 2 more and change the words on it to beginning sounds and ending sounds.



When you touch the dice, they spin. The kids love that of course. Then we make the sounds for each dice and then blend them together. It is easier for the students to blend it if we use a sing-song type voice and if they can recall the sounds quickly- /m/ /u/ /g/.
I have some older students that need some help remembering the short e rule so I also use these dice for that too.
For each word we blend, we decide if it is a real or nonsense word. You almost can't get away from having nonsense words come up. Then we record these words on our recording sheet.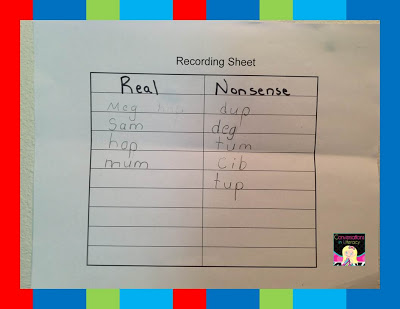 For my students that really struggle with this skill, I have them make the sounds for each letter as they write it: what sound do you say for t? what sound do you say for a? what sound do you say for n? Now run your finger under the word as you read it! It is always important that they read the word as a whole and not just in pieces.
Here is a recording sheet for you if you can use it. Hope this idea of blending sounds helps your students!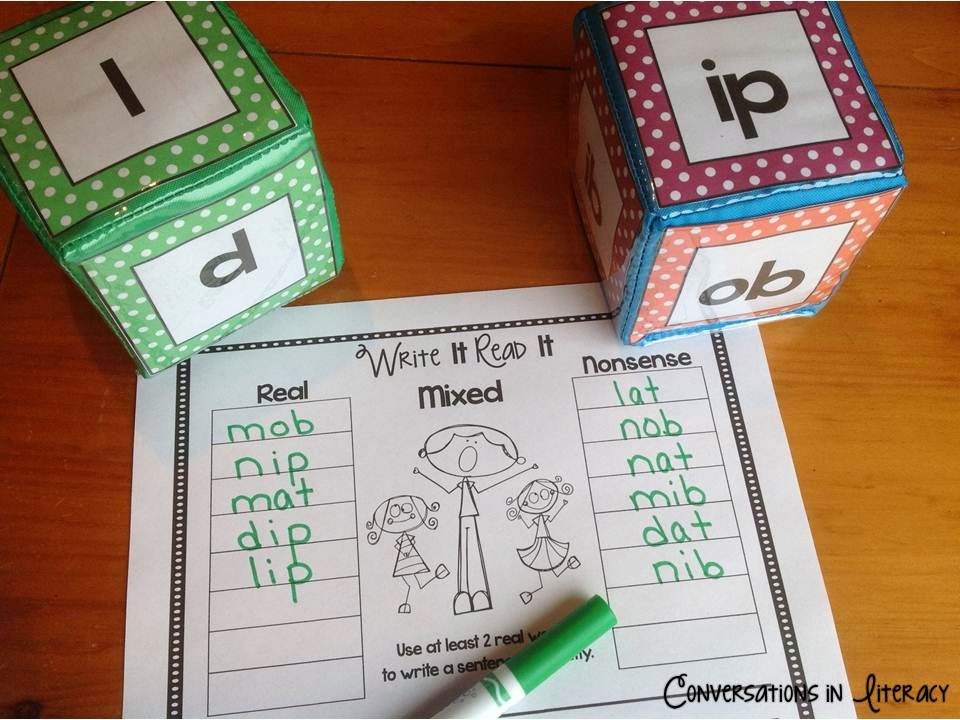 Have you discovered these Differentiated Instruction Cubes? Love, love them!! I use them with my Roll, Blend, & Write It cards to give students more practice with blending sounds together. These are onset & rime cards.
The cubes are large and soft so when they are tossed they are quiet! They are easy to use in centers or small group reading.
These are the same cubes but I am using my CVC cards for this center.
You can click on the pictures to be taken to these items. My students are going to be getting in a lot of fun blending practice!