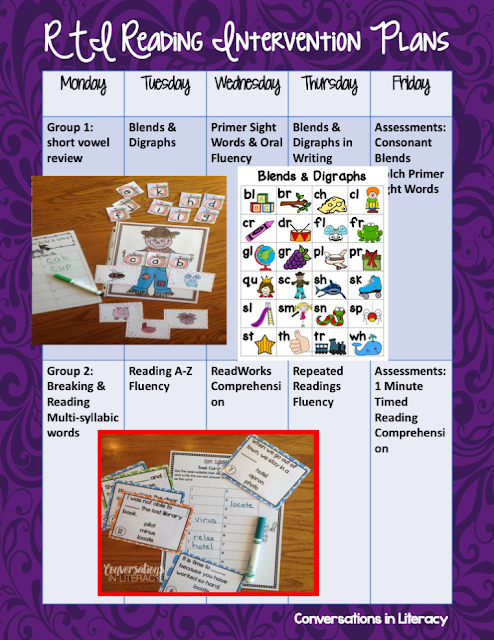 October is just flying by! It is a very busy month at our school with book study, district meetings, parent/teacher meetings and Title 1 Night. Anyone else have a jam packed month? And I didn't even mention fall parties!
Our RTI groups are making good progress. We look for steady improvement and not huge leaps in short amounts of time. Slow and steady progress tends to stay with the student as they build upon their improvement and that is what we want.
I'm trying something new with my visual plans. Instead of linking within the picture, I am listing the resources below and linking them there. You can still save the picture above but I think the resources being listed below might be easier. Let me know if not.
Besides working on RTI, it is a great time to be working on using evidence to support your opinions in writing. My classes have been working on this for a few weeks now. They have to prove their thinking and not just give an opinion. Take It or Leave It Fall Edition is a fun way to practice this.
Below are the resources in my visual plans. You can see them by clicking on each picture.
Be sure to link up with Mrs. Wills for Peek At My Link!