My kids have been looking forward to Friday ALL WEEK LONG! And not because of the weekend. They knew our flashlights had come in and were excited about getting to read with them. It's the little things really that sometimes help get our students engaged and motivated about reading!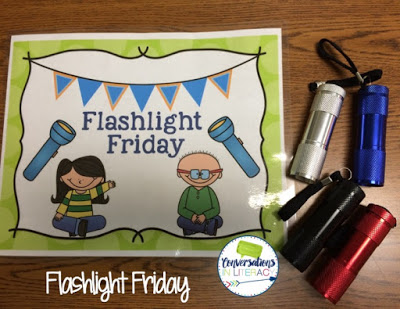 I hung this sign in the hall by my door so students could see it and anticipate coming to class. When they saw me in the hallway during the day, they couldn't hardly wait for class time. Talk about building anticipation!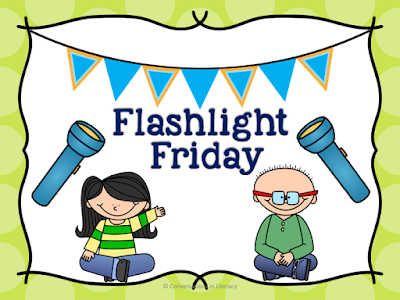 You can grab this sign if you would like it for your classroom. I ordered the flashlights from Amazon. They were not very expensive and the ones I got were in packs of 4. You might be able to get a few parents to buy a pack each and get you enough for your class. If not, get enough for half your class and then rotate on Fridays who gets to use them. By only using them on Fridays, you will save on the batteries too.
I have several groups working on cvc words, plus my RTI group. This activity from my Happy Fall Y'all center pack works great for this. It has long vowels, fluency, cvc activities and more! Lots of ways to use this resource and differentiate for the students.
These are some resources that work great for the classroom and for RTI Reading intervention time. I am linking up with Mrs. Wills again for Peek At My Week.