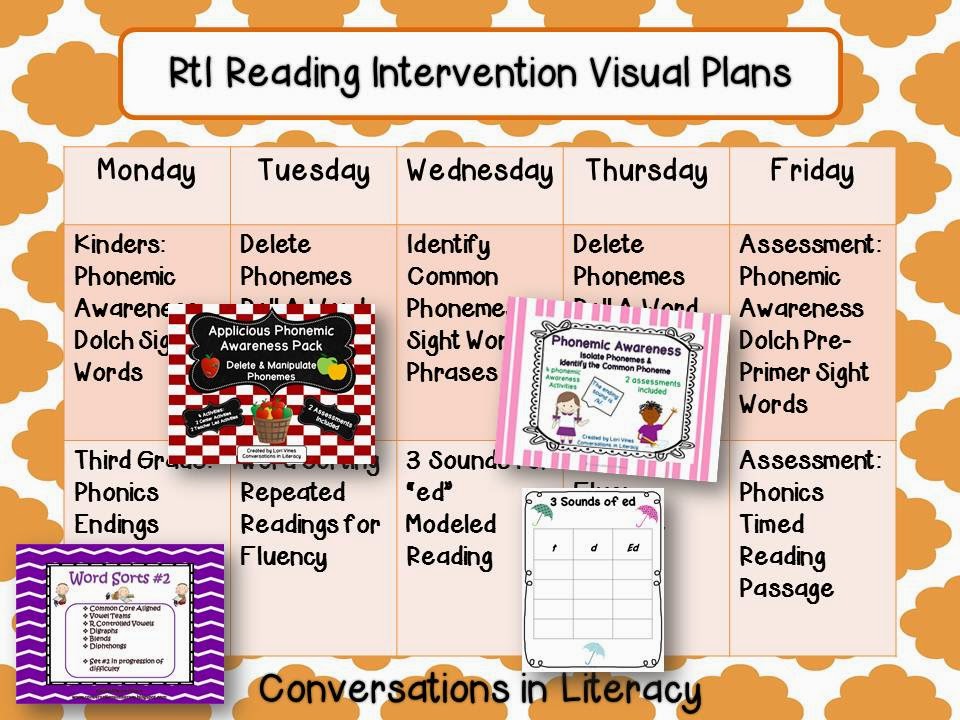 Click the picture to download the links to the resources
Finally a spring weekend with no snow in the forecast! What a wonderful thing! And we are celebrating my father-in-law's 80th birthday. It's a great day!
My Tier II group is about halfway through their cycle and really making some great progress. This is my kindergarten group. They have just really moved right along and are picking up skills pretty well. For some of them, I think the fact that they go out of the room and are in small group for the entire 30 minutes is a huge help to them. They are easily distracted so this small group time with nothing else happening in the room has really been good for them.
My third grade, Tier III, students are also making progress. But they are finding it harder to make as big of gains in the same time frame as the younger students. I think that really speaks to catching students as soon as we can and correcting what we can as soon as possible.
Don't forget that my TpT shop is on sale today and tomorrow, so clean out your wish list before this sale is over! Many of your favorite sellers are participating in this Spring Sale! Click here to be taken there now!