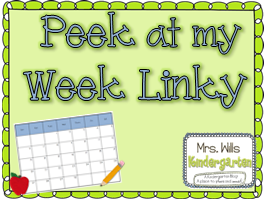 Happy Sunday! It's time for visual lesson plans. Thank you Deedee at Mrs. Will's Kindergarten for this linky! I love the visual plans idea! After reading my post and downloading the plans, click on the Peek at My Week picture above and head over to find out what other teachers will be doing this week!


This is going to be a full week with lots going on. Our third, fourth and fifth grades are into week 2 of state testing. Add in reading assessments and regular classwork and you have got one long week ahead for everyone.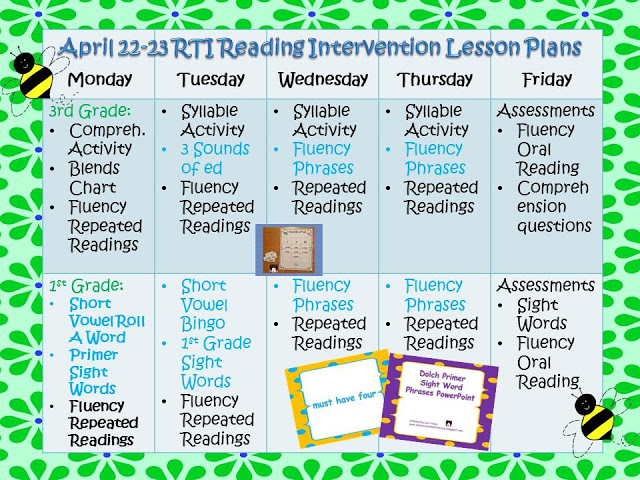 As you can see, we are full steam ahead with RtI reading interventions. Each group meets for 30 minutes per day each day of the week. Both my third grader and my first grade group are working hard to improve their fluency.
Part of improving fluency is becoming automatic with sight words. We have been working on our Dolch lists and the students have been moving right along to new lists! They love it when we use the Smartboard to practice the sight words so we do that a couple of times per week using the resources listed below.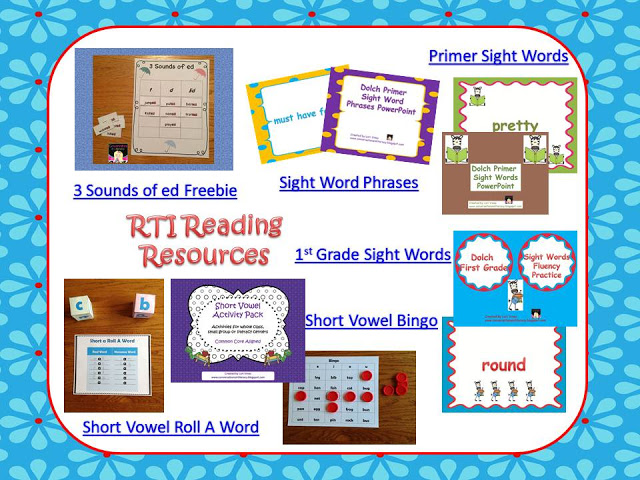 We will also work on improving fluency by practicing reading phrases. I want students to hear how we chunk words together in phrases. Some of my students have gotten into a habit of reading. word. by. word. We will also do modeled repeated readings where the students try to make their reading sound like talking.
One of the resources listed above is a freebie: 3 sounds of ed. You can download the plans and click on the hyperlinks to each of the resources and to the freebie too!
Enjoy your week and I hope it isn't as jam packed as ours is, but I am going to guess that it probably is! Here is to a good one!