Short vowels, short vowels, short vowels! We are all about being proficient with these vowel sounds! These vowel puzzles make it a fun way to practice. After they build their words, they must read the words from the clipboard to me- not from the puzzles. I need to see that they can use those sounds within the words without the picture clues.
We've also been using these cubes. The kids LOVE rolling cubes! Then they decide if it is a real or nonsense word.
I have a few RTI students that are ready for the digraphs and blends, but are still using the short vowels in the middle.
One of my groups needs to apply what they know about vowel sounds in multisyllabic words. Activities for this skill that I found helpful were really hard to find. This one really works for me.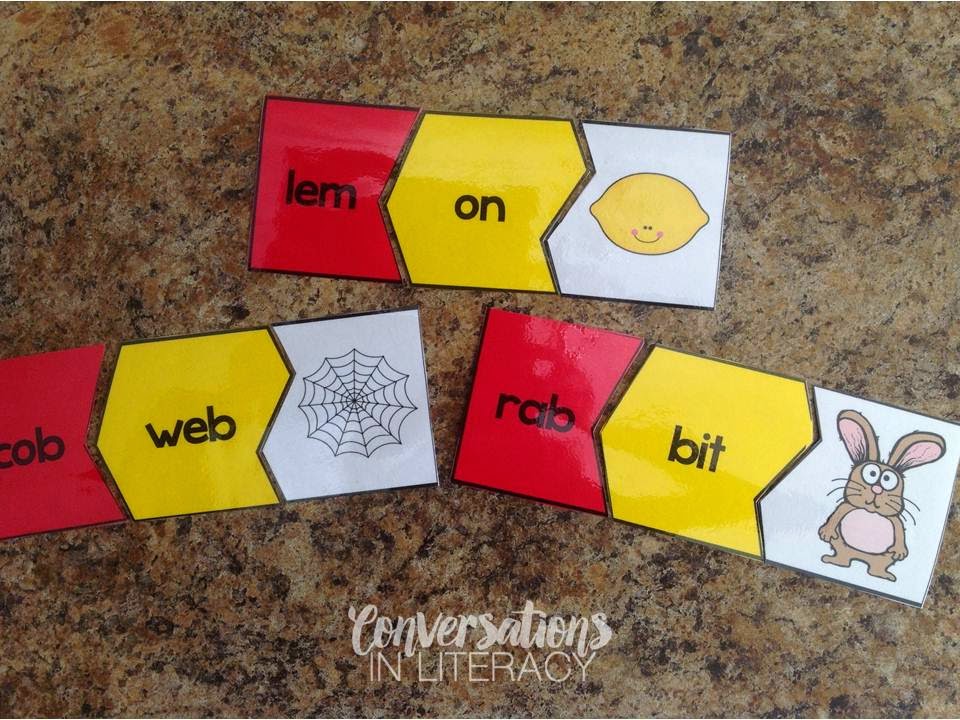 Some of my students need the differentiation of printing the beginning syllables on a different color than the second syllable.
The task cards took the activity of closed syllable multisyllabic words up to the next step. Then there are stories for them to read using these words to make sure students could apply their skills in connected text.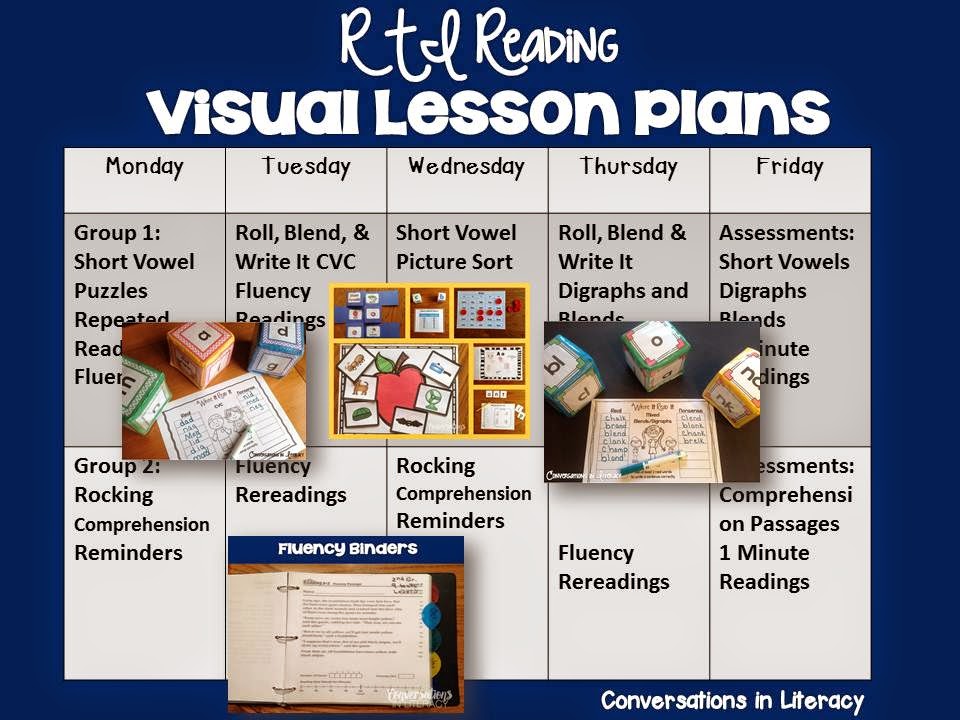 My RTI Reading Visual Lesson Plans are posted and hyperlinked for you. Click here or the picture above to download the lessons and the links.
Link up with Deedee with your weekly plans too!