I am joining Corinna this week for her Workin' It Wednesday! Summer is a great time to be working out. With being out of school, we have more time to squeeze in some workouts and some fun!
I have decided to do the Squat Challenge! Are you doing this too? If you don't know what that is you increase your amount of squats over a 30 day period until you get to 250 squats in one day. You have rest days thrown in there too. I am thankful for that so my sore legs can catch a break.
Here is a Squat Challenge sheet for you to print off and use. Tape it somewhere that you will see to remind you to do them! Then each day mark off that day's number after completing them. Before you know it, you will have done it!! You all can remind me of that as I make my way through this too. I am on a rest day today.
I have been staying productive since finishing up summer school last week. Here is a freebie you might want for when school starts back again. I know- we just finished!! I don't think a teacher's brain ever shuts off. 🙂
It's a I Have Who Has game using the easiest sight words for some fun, extra practice. Great for your classroom or for those RtI groups that need some extra practice in sight word fluency! Click here or on the picture above so you can grab this FREEBIE. Follow my store so you can be notified when I upload more items!
My other item that I have been working on is some ABC fun! I needed another way for my students to practice and learn their ABC letters. And more specifically, they need practice writing them correctly following the path of movement and matching the capitals to the lower case letter.
At the beginning of school some students need some help matching capitals to their lower case match. These puzzle pieces have picture clues on each to help them learn those matches.



The next step is being able to match those letters without the picture clues. You can differentiate and use the puzzle pieces with the clues with the students who need that extra scaffolding and the pieces without clues with those who are ready for that! Meeting more needs that way!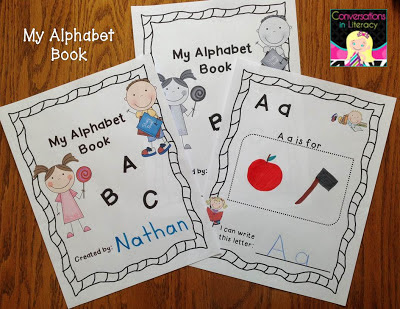 Students need to be able to make their own ABC book with their own pictures in it. They need to be able to make those personal connections with the pictures they choose so that it more meaningful to them. The more meaningful it is, the easier it is for them to learn it.



I have also included a I Have Who Has game for students to match capitals to lower case letters. Fun and engaging way to build that letter fluency!



I have so many students come to me forming their letters incorrectly. Many times they start from the bottom and go up. If students form letters correctly it will help them not to have letter reversals as they are written differently.