Are you ready to start thinking about getting back into your classroom for the new year? Okay, maybe not quite ready yet…But we know it's coming and it is hard to shut a teacher's mind off! So let's make the transition back into class smooth, organized, and easy!
Clear out the clutter! Get all the paperwork and clutter put away. And put it all away in the right places. Take a few minutes to get every. single. thing put in its place. Trust me, you will thank me later! And while you are at it, have the students when they start back clean out those desks! They need to start off in a clean and organized way too!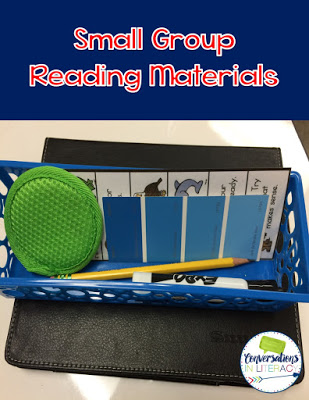 Take a few minutes and spruce up your supply baskets. Replace the old and worn out with new pencils and erasers. Clean the dry erase erasers, top off the glue bottles, etc… Clean work areas and supplies feel like a fresh start to both you and the kids!
Take a few minutes and replenish all your copies that you use the most. Copies for our Reader's Notebooks and my Anecdotal Records Notebook is what it would be for me. Get all those copies made and filed so you are ready to go the minute students walk in the door.
Students and parents love positive notes! Make it easy on yourself by getting them ready ahead of time. Write the kids' names on the notes ahead of time so that all you have to do is grab their note and personalize it. It also helps you keep track of who has gotten one and who you have not sent one home to yet. So easy!
This last one is for when the students come back. Go over your classroom rules, just like at the beginning of school. Make sure everyone is on the same page. These classroom rules posters are a classic and clean design so that they will fit with any classroom decor. You can grab them free if you like by clicking here or the posters above. There are 10 different rules for you to choose from to post in your room.
I hope these tips help you ease back into the classroom in January and get your year off to a great start!!