Have you gathered all your books for celebrating Mother's Day?  These books make a great collection for read alouds and for using to create anchor charts about moms.
Some of the the links below may be referral links, which means,  I will earn a commission if you make a purchase, at no additional cost to you.
I love this Mother's Day Quote from Abraham Lincoln!  
I especially love A Chair For My Mother for Mother's Day.  If you haven't read it, it tells about the sacrifice a mother makes for her family by working hard after a fire to save up for a chair.  
Another fun, entertaining book that you might not think of for Mother's Day is Mother Bruce!  It just shows that you don't have to be someones "real" mom to be a mom!  Love, love it!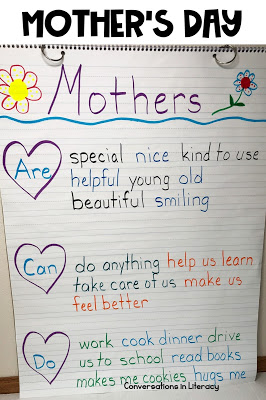 It's fun to make anchor charts about moms and how kids see them in their lives!
These flip books can be used with the superhero toppers or without them.  
When using the toppers, the flip books make a super cute display for your room!