We've spent some time learning about what readers do before we begin guided reading groups.  One of my favorite ways to get started is to read Wolf! and set reading goals with growth mindset guiding us.  
If you haven't read Wolf!  you need to!  It is perfect for teaching students not to give up on improving reading.  It is a fun story about a wolf who goes to the farm with the intention of eating the animals but by the end he has worked hard and has become "an educated animal" who is a good reader!  Check it out here for your classroom.
After reading the book, I like to talk with students about how Wolf feels when reading got hard and then what action he took to make things better.  Great for building growth mindset with your class!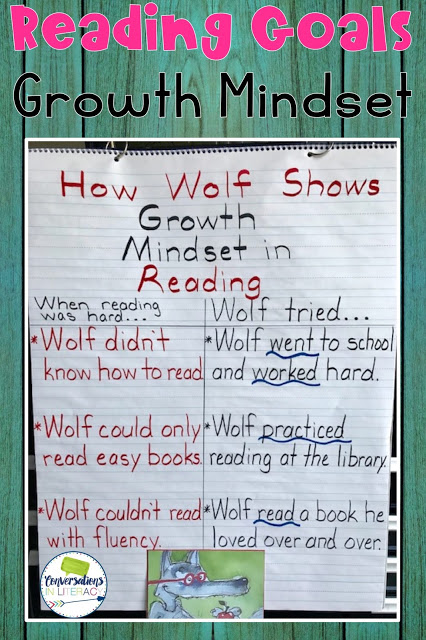 We discuss all the things Wolf did each time he had difficulty and how it changed everything for him by the end of the story.
We then write our individual reading goals to work on for this month.  Each student chooses a goal that is specific to them.  You can see reading goals, genre graph, books to be read, etc… by clicking here.


Goals and other graphs are kept in reading notebooks.  The tabbed sections make it easier to organize the 4 sections of learning: word work, comprehension, vocabulary, and reading progress.  Take a look at this notebook here.