Friday is the day to celebrate Read Across America. Will your school be participating? It is a great way to get your students involved in some fun and some reading!!


I thought it would be fun if we all exchanged Pinterest links if you have a Dr. Seuss idea board! I have collected so many ideas from snacks for that day like Mr. Grinch floats and truffula trees made from marshmallows to tons of great bulletin board and door decoration ideas. I love Dr. Seuss stuff and of course who doesn't love his books??


The top picture and the above picture are a couple of screen shots from my Seuss Pinterest board. I also wrote about what we did to celebrate last year. You can click here to read that post if you missed it. Here are a few ideas from what we did.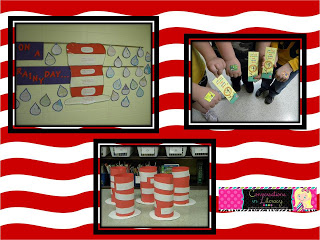 So how about it? Click the picture below to see and follow my Pinterest Dr. Seuss board. You can follow just that board or you can follow them all. Leave your Dr. Seuss board Pinterest link in the comments so we can follow each other and get some great ideas!!