Do you have whisper phones? Most of us do have some of these great things & you can even make your own at a cheaper cost if you don't. I have a basket of these handy dandy phones.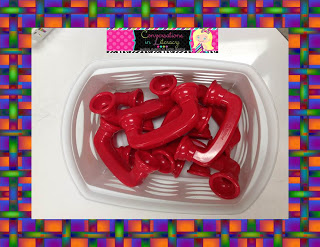 Mostly I used these whisper phones for the students to hear themselves read or to keep their voices from bothering their neighbors. Some kids, especially starting out, need to hear themselves voice the words.


But I found another use for them! Phonemic Awareness Phones! Some of my kinders and first graders were having some difficulty hearing some of the sounds, especially ending and middle sounds. These phones work great for that! They can say and stretch the word into the phone and hear the sounds sooo much better. Then record the sounds as they write.



We have finally entered the month of March and all things St. Patrick's Day! One way I can use my phones is to help the students hear their blends as they work their St. Patrick's Day Picture Sort.
My kids love picture sorts and they really need the practice with the most common blends and digraphs- ch, sh, th, tr, and wh. Do your students confuse the /tr/ sound and think it is spelled ch? or chr? Some of my little guys cannot get that one sound! So we will try to remedy that with this St. Patrick's Day activity!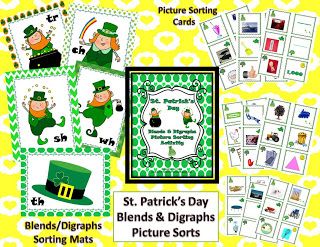 Do you use the whisper phones in any other unique ways? I would love to hear how you are using them!