Our state now mandates that we screen students for dyslexia. I posted about dyslexia screeners on Instagram last week (Are you following me? If not, find me @conversationsinliteracy) and had some questions about screeners and what to use. Use free dyslexia screeners when possible! There are good, reputable free dyslexia tests out there.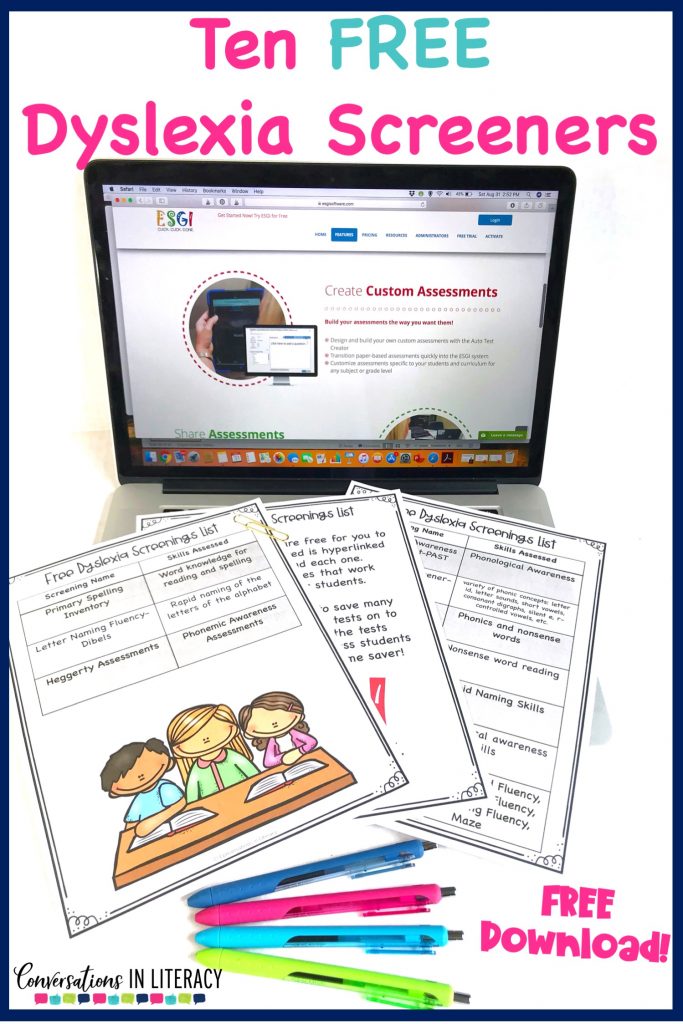 I had to figure out what our state wanted us to screen for and then decide which dyslexia screeners to use. Be sure you know what information your state and district is expecting to achieve when you are looking for assessments.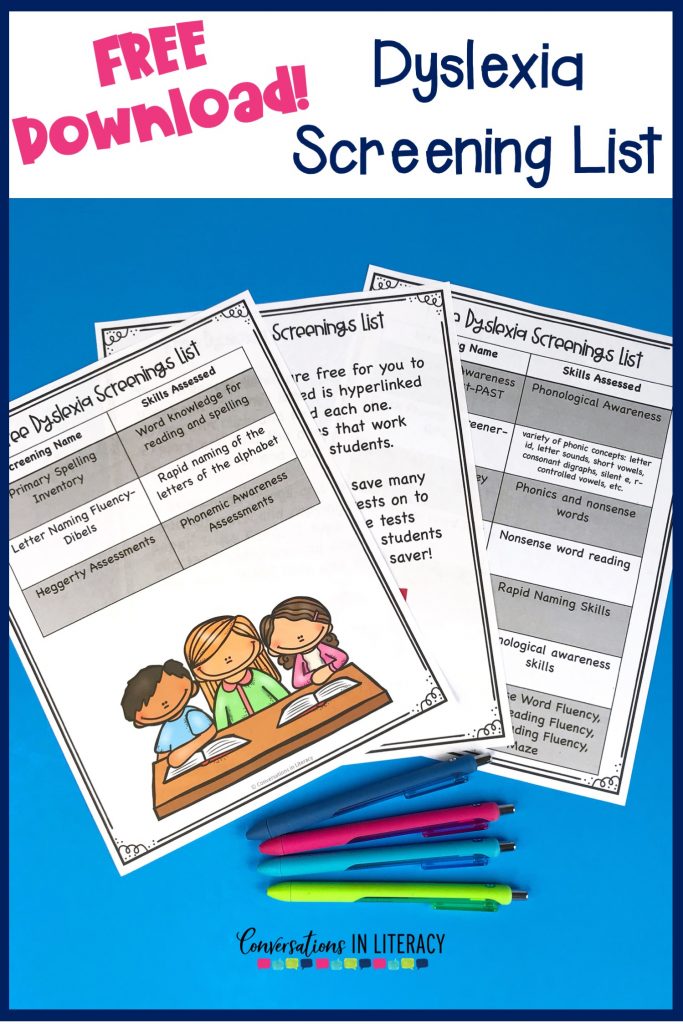 I have compiled a list of 10 FREE dyslexia screeners for you! No need for you to do all the looking and searching or reinventing the wheel as it is said. In this downloadable PDF, you will find the name of each free screener. It was important to me that I list free ones for you. I know there are a lot of districts out there either don't have the money to pay for more tests or just aren't going to. Each screener listed has been hyperlinked for you. That way you can look them over to see if they are what you need. In the graph, I have also listed the type of skill each dyslexia screener assesses. Hopefully, this will make it much easier for you to find and choose what might be right for your school. You can receive this FREE download here!
Now after you have chosen your dyslexia screening tests, you start assessing, right? But that means SO much time printing all the tests for all the students. I discovered a much easier solution to this several years ago. I use ESGI for my dyslexia screenings!
After choosing your dyslexia tests, go to ESGI (if you do not have this program click here) and create your own assessments. Although, you aren't really creating them. you are just typing in the information from the screenings into their software to make the assessment process more manageable. It truly has saved me hours and hours every time I use it!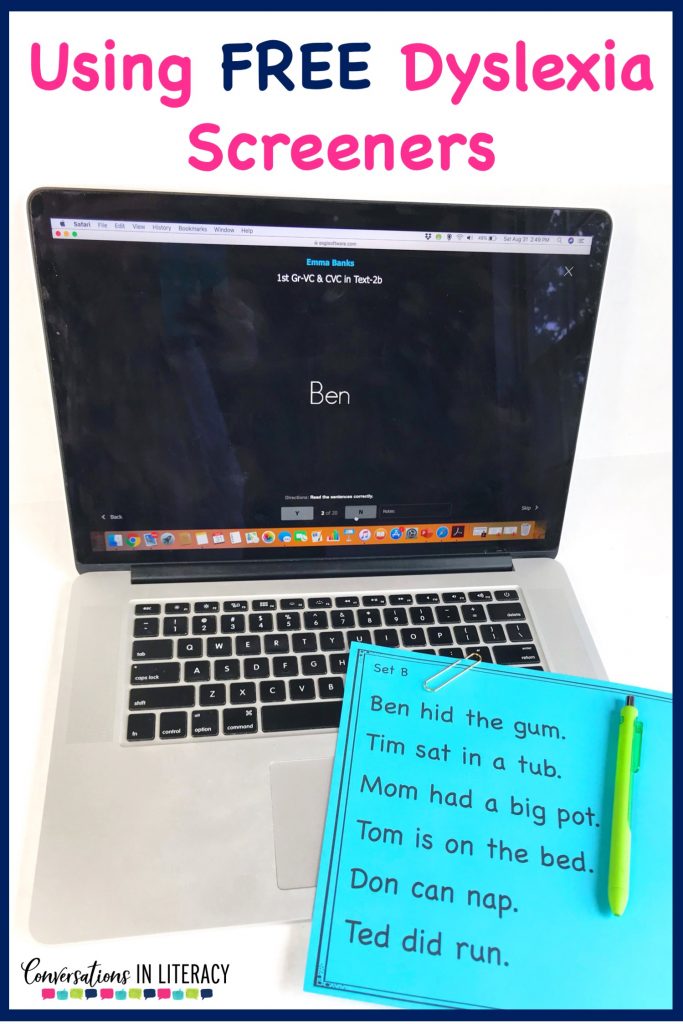 Type the questions into ESGI and name them accordingly so you can easily find them. The questions are basically you get them right or wrong. So if you ask a student the beginning sound they hear in mop and they respond /m/ that is a correct answer. But sentence reading is a part of the Quick Phonics screening so how do I handle that? I have a paper with the sentences typed out (see picture above). On the computer, I only have the words that are scored for that section of the test- for the first sentence it would be Ben, hid, gum. The computer is facing me, not the student. As the student reads off of the paper, I am clicking yes or no to each word as the student reads it correctly or incorrectly. There is also a section for you to type notes if you would like to write in what the student said for incorrect words to use later for instruction focus.
I hope this list of free dyslexia screening tests and how I use them helps make the whole process simpler and less time consuming for you! Find your FREE DOWNLOAD of the screenings here!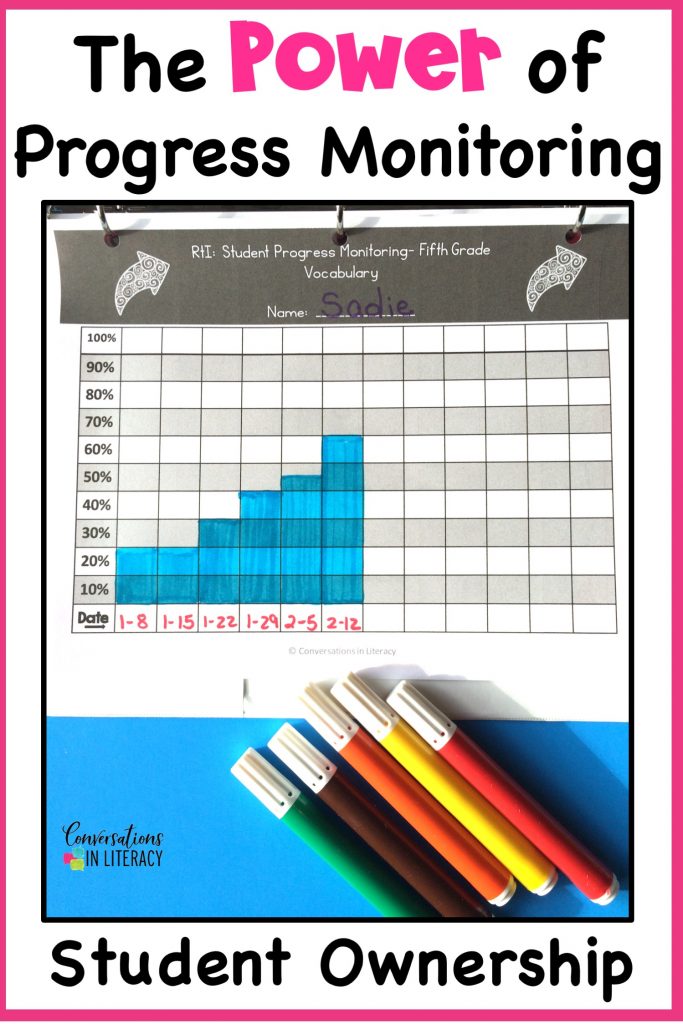 Do you progress monitor with your students? If you do or you are looking for a systematic way to organize and document student progress these data forms and graphs may be just what you need! Take a look at them here!