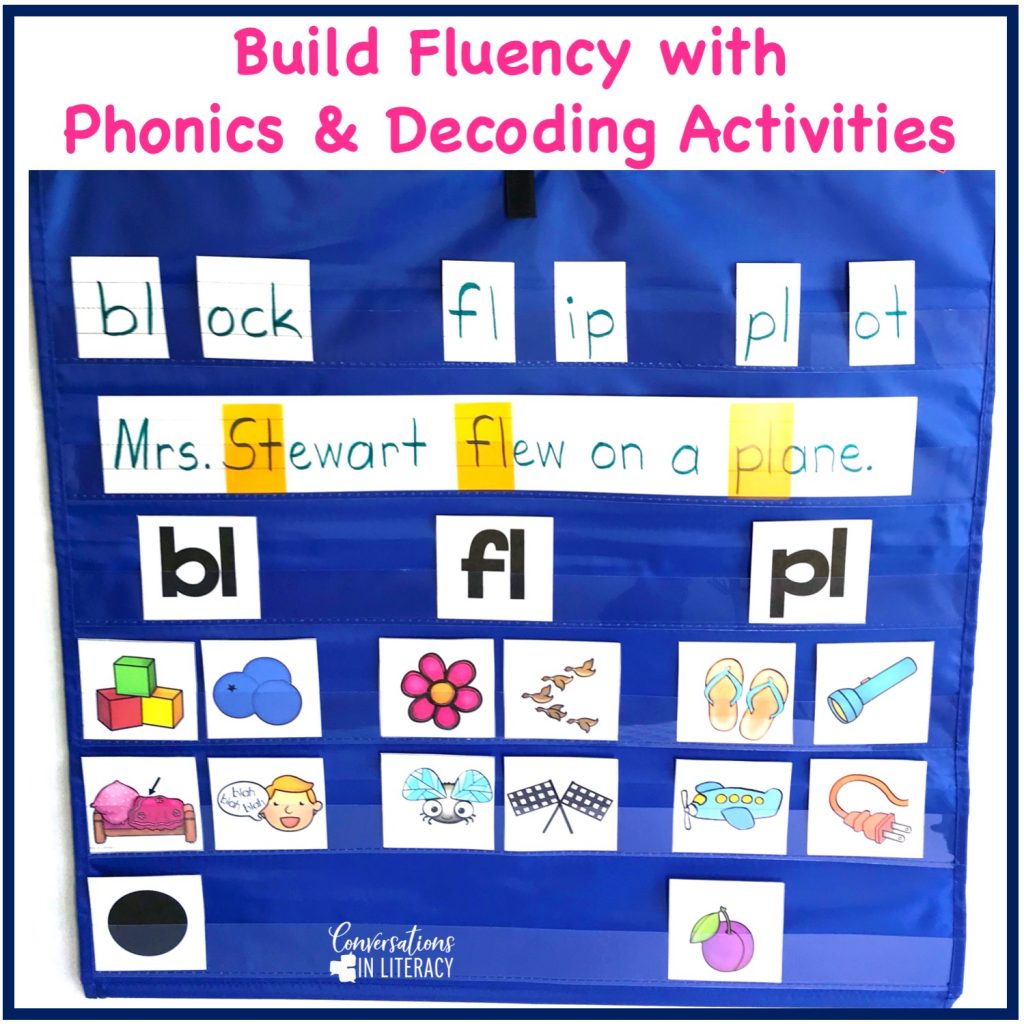 We are back to our series on building fluency! This week's tips are about building fluency with phonics. Specifically with decoding activities. Building accuracy and automaticity with phonics skills is key for increased fluency. And as I always say… the whole point of all these pieces of reading is to lead to better comprehension. If you missed part one in this series over sight words, you can read it here. Part two about word work for different ages can be found here.
Fluent, accurate decoding is a hallmark of skilled reading. Automatic word recognition, which is dependent on phonic knowledge, allows the reader to attend to meaning. L. Moates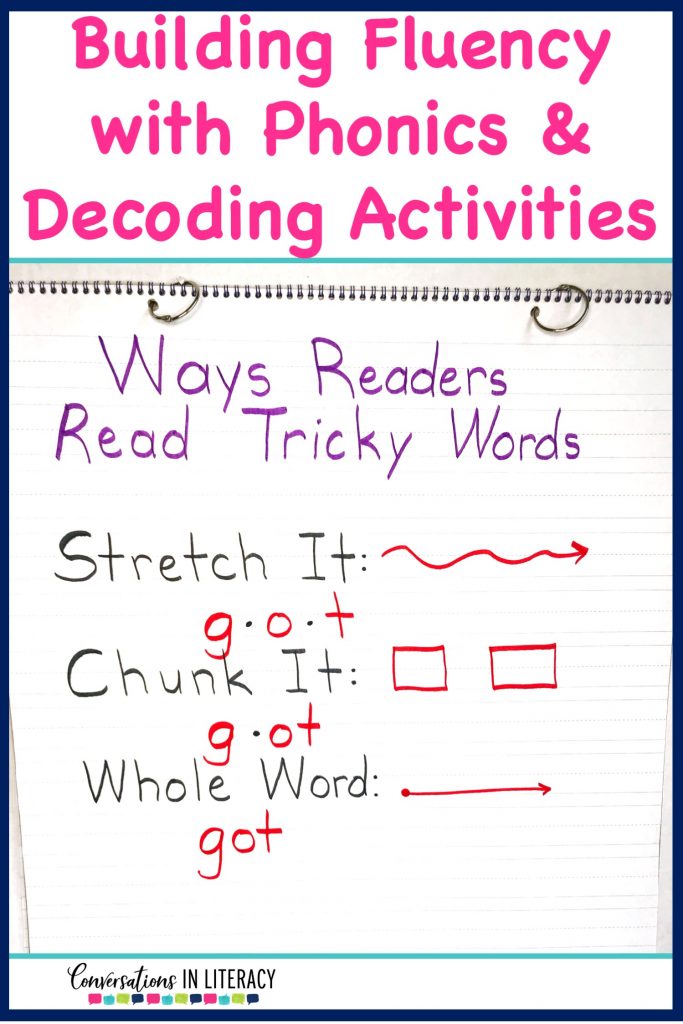 As in all classrooms, you have students in different places with their learning. We want them to be at the place of whole word reading, but some just are not there. If you teach emergent and early readers 3 ways of reading words, you can take them from one step and move them towards the next. We don't want them stuck in the stretch it sound by sound level for very long.
Teach students to break words into onset and rimes. Do this with phonemic awareness activities and move into onset and rime activities using letters. These differentiated learning cubes are great for this. The cubes are soft and have nice clear plastic pockets on them where you can slide in phonics cards. So much fun to roll and make words.
Word triangles are another way to move students out of the stretch it stage. Some students need lots of practice breaking words and then reading whole words.
By the time my students get to blends and digraphs, they know about breaking words into onset and rime. A good activity is to break some words on your pocket chart. Then apply these blends and digraphs to a sentence or two on a sentence strips. A quick review of the sounds by picture sorting helps strengthen the relationship between the sounds and the letters. At the end of the activity, have students write a sentence using some of the blends and digraphs to do a quick assessment.
Another good decoding activity that really helps students is using a phonics linking chart. Regular reading of the linking chart and activities using the linking chart develops that automaticity that we are looking for. And of course, we use magnetic letters a lot too!
Applying these strategies into real life writing is a great way to build phonics fluency.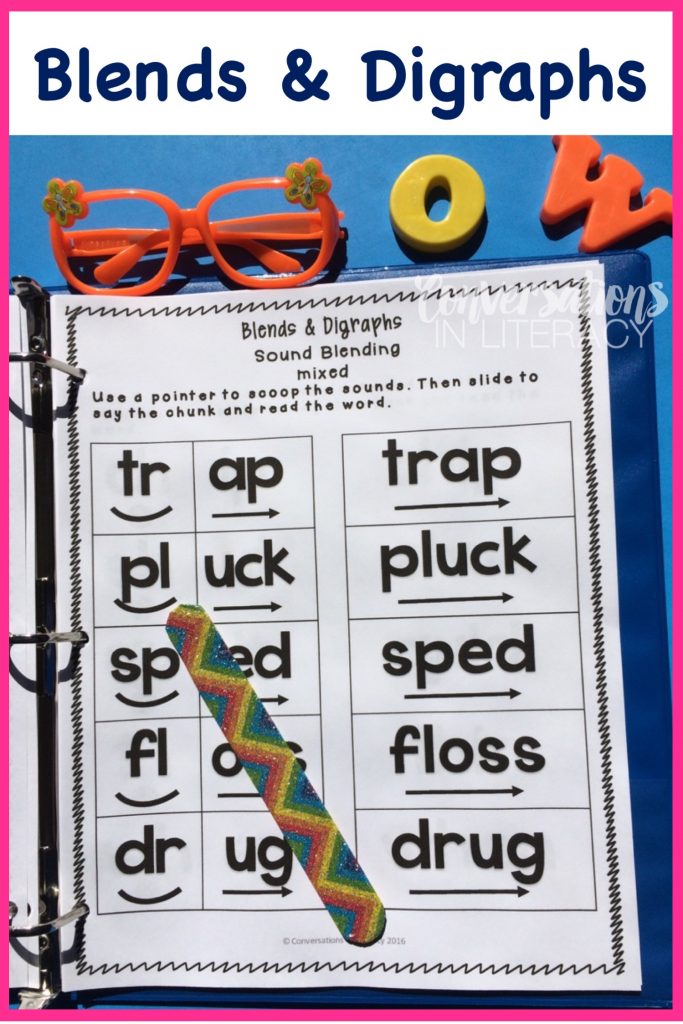 These binders are specially designed to move students from stretch it to onset and rime to whole word reading. They are no prep, just print and go activities that build accuracy and automaticity. Differentiation is easy as you can place different students in different areas of the binders depending on what their need is.
This blends and digraphs freebie is taken from our reading intervention binders. It is a great way to check out how these binders work. You can find this freebie here.
Word Work binders build fluency by helping students become accurate and automatic with phonics and decoding. You can find them here.