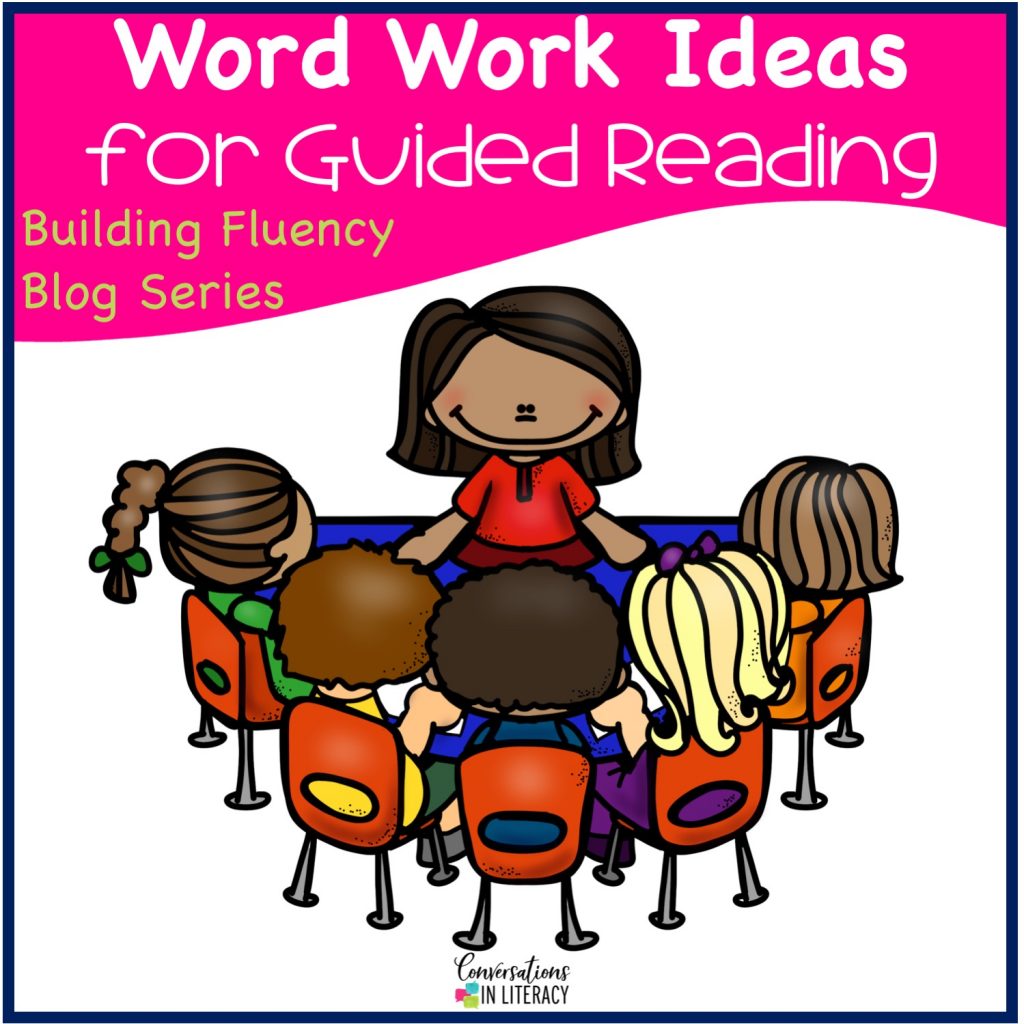 Building fluency during guided reading is our current series. To build fluency, we sometimes must back up to the word level and look at phonics and decoding. Students need automaticity with sounds, word parts, and whole words to increase their fluency. And as always we work to improve fluency so comprehension is more meaningful. You can find the first post in this fluency series right here.
One of the most overlooked, but easiest activities to do to increase phonics skills is using sound charts or linking charts. The one above is for building blends and digraphs. The best way is to use it as it is in different activities: read it across, down, find the picture that begins with the /sn/ sound, say all the beginning sounds in the third row, etc… Then try removing the pictures or the letters from the chart and use it again with different activities. Keep it quick and moving!
Another quick idea for at your guided reading table, either as a warm up at the beginning or during your word work time, would be phonics posters. Short vowel posters on your wall make a quick reference guide and can be used for quick review- read the short u poster, read the long vowel o poster, etc. Keeping the phonics pages in a notebook and having students read them out loud as a quick activity is a good way to keep those sounds automatic. Be sure to have students read the sentences at the bottom to get in the important application step! You don't want to always practice in isolation- get words into context.
I also like to keep word parts (word families, blends & digraphs, vowel combos, prefixes and suffixes) printed on cards. Flip through these cards as a super quick review.
I use cards a lot at both my guided reading table and during RTI reading interventions. Students make a lot of progress once they begin to learn the sounds and then build fluency with them!
As we build automaticity with word parts, I like to have my students work on word sort cards. The goal is to take that part they learned and apply it to the word and read it quickly.
I give the students a few cards– not many as I want each activity to be quick and to teach with a sense of urgency. They can sort them on a table top pocket chart like this from Amazon.
Print your cards using one color and have students sort as many as they can before the timer goes off. Collect the cards and then use a couple of those words in a sentence for the students to quickly write on a wipe off board. It is important to always get in the application piece.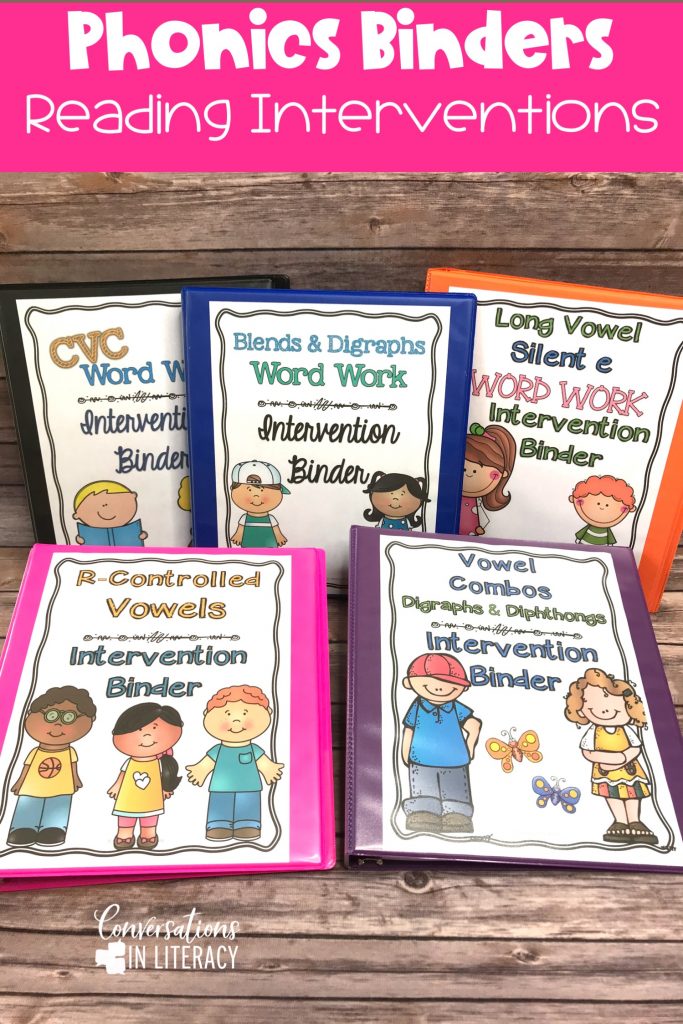 Having no prep- just print and go- phonics activities in binders can be a HUGE time saver. These phonics binders take students from the sounds charts and word parts to whole words through to comprehension passages to build their fluency. You can find them here.
If you would like to try out the binders for free, you can check out this Blends and Digraphs freebie! You can find it here!