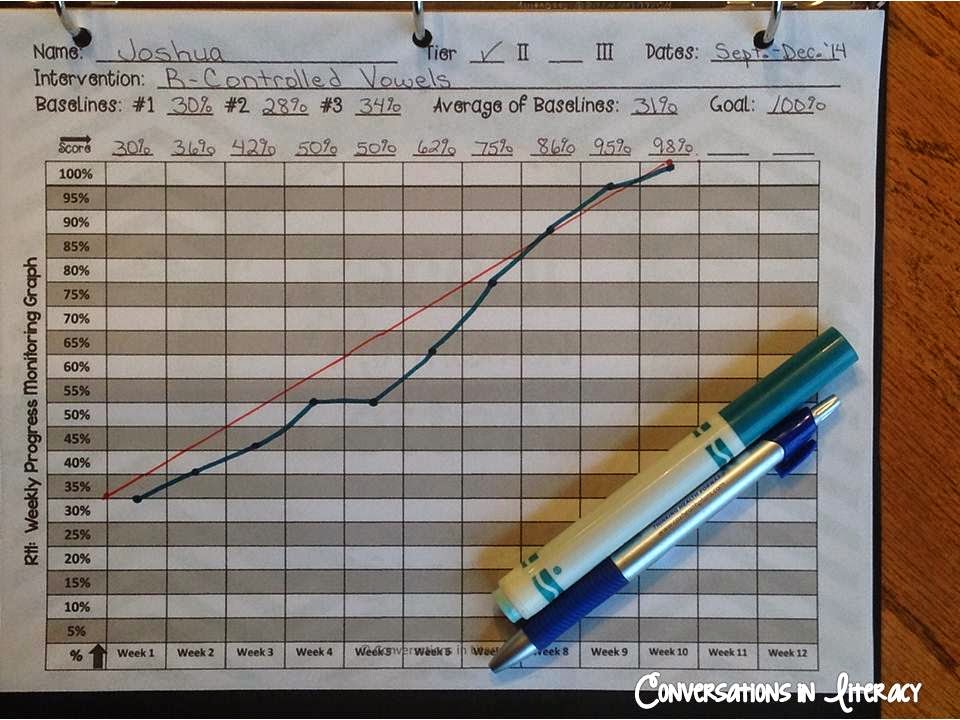 As we move into this next week of vacation, my mind must begin thinking about RTI (it's still at the back of my mind right now though). Don't vacations go too fast??
We just finished our first cycle of RTI of the school year and have finished our universal screenings to see if those interventions had any effect on their reading skills. The graph above is an important piece of data that we use in our RTI Decision Meetings. Teachers keep data on each student for each intervention. Goal lines are marked (red line) and then weekly data is plotted. It is so important to have a goal line to measure the weekly data points against to check if enough progress is being made to reach your goal by the end of the cycle. That is 10 weeks for Tier II and 12 weeks for Tier III.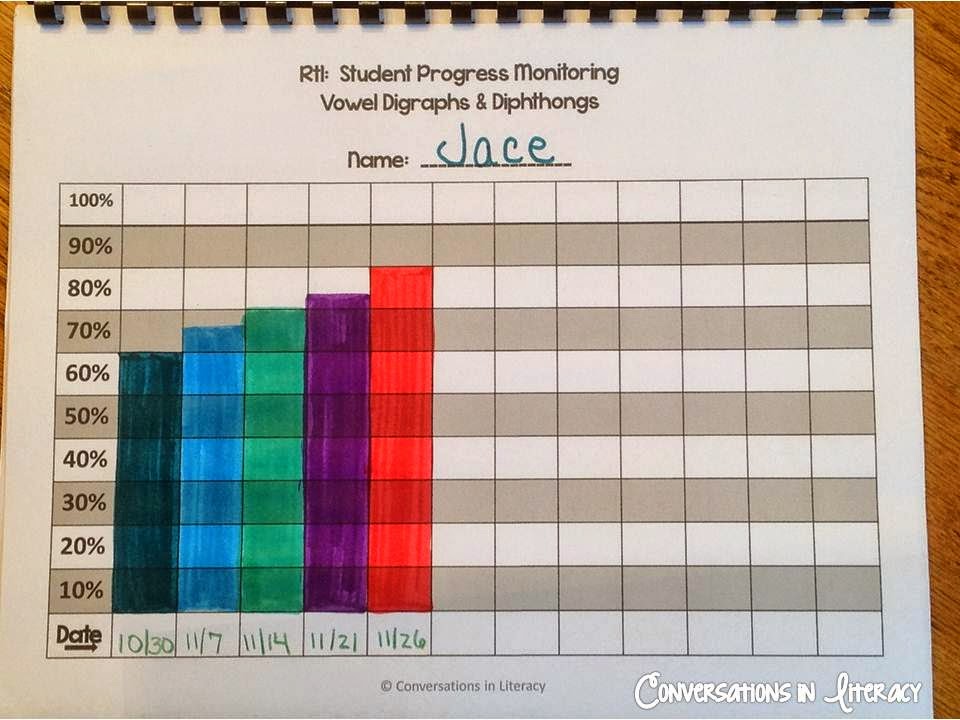 Getting students involved in the ownership of their learning can be a key piece too. Students really like to measure how they are doing. But it is important that this data is for them only. They don't need to compare their success against another student who may learn at a different pace than they do. I don't want them to feel defeated if their progress is slower than another student's progress.
This is a great way for students to think about their RTI goals before and after the complete RTI. The goal sheet and progress monitoring graphs can be kept in a folder or binder for the students to keep track of their progress.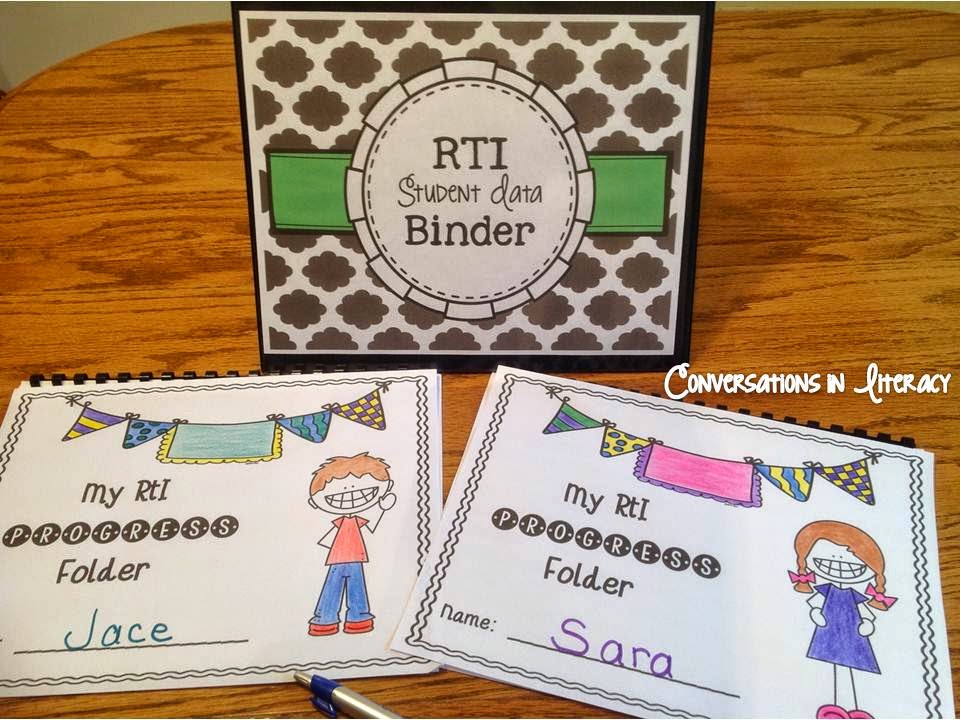 I had been asked to create more RTI binders other than the kindergarten and first grade ones that I already made. This one is for second grade.
If you click any of the pictures above or click here you can check out the Second Grade RTI Data Binder if you are needing help managing your data.
Update: The Third Grade RTI Data Binder with Graphs and Pages has been added! Plus, if you need all the binders, you can get them K-3 in a bundle and save about 20% off!!
I hope you had a wonderful Christmas with you family and friends! Today is my birthday- wow that came around fast!!
Here's looking forward to a fabulous New Year in 2015!!