We've had our Christmas break and now it's time to be getting things ready to go back to school. Not sure how my break went so fast! It was a wonderful time to recharge and be ready to get back and dive into what we need to learn.
I do a lot (I have anywhere between 40-50 students at any given time) of running records with my kids. Anything that can make doing them easier is a blessing! Usually I am gathering up my sheets, timer, accuracy table, and calculator. A lot of this is included in this running records app which will make things more streamlined and easy.
I really like that the stopwatch is included right in the app. Also that I can pause it without clearing the clock.
The graphics are really cute! Here I can just enter the numbers for accuracy, error rate, and self corrections.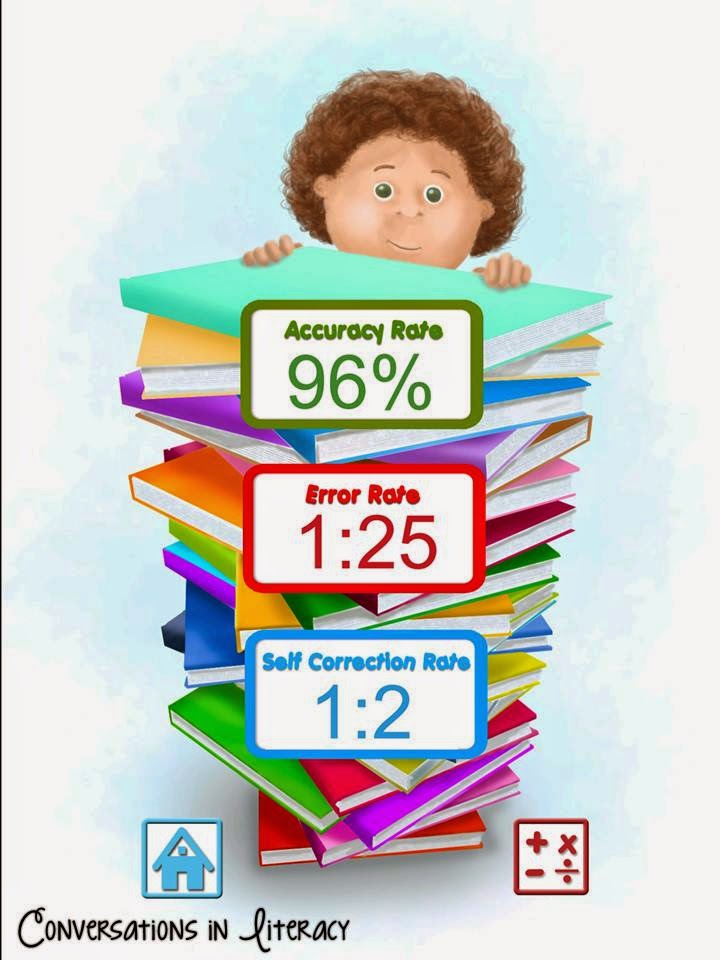 The app calculates all three for you! So easy!
One neat thing that is included in this app that isn't in some apps is the symbols cheat sheet. I know a lot of teachers when they are new to giving running records like having a cheat sheet to help guide them to the marks they should use.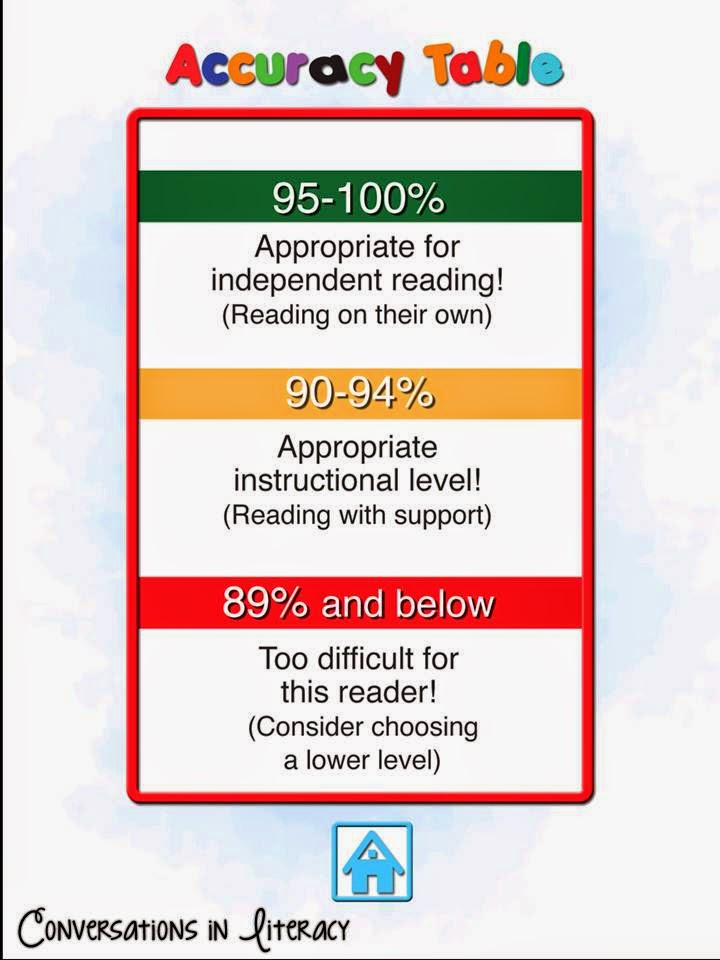 An accuracy table is also included to remind you about the percents. This will help you decide where your student is at and what level of book you should choose next.
I am excited about this cute app and what all it can do. It is called Running Records Toolbox and is only 99 cents. What are you using when you do running records?