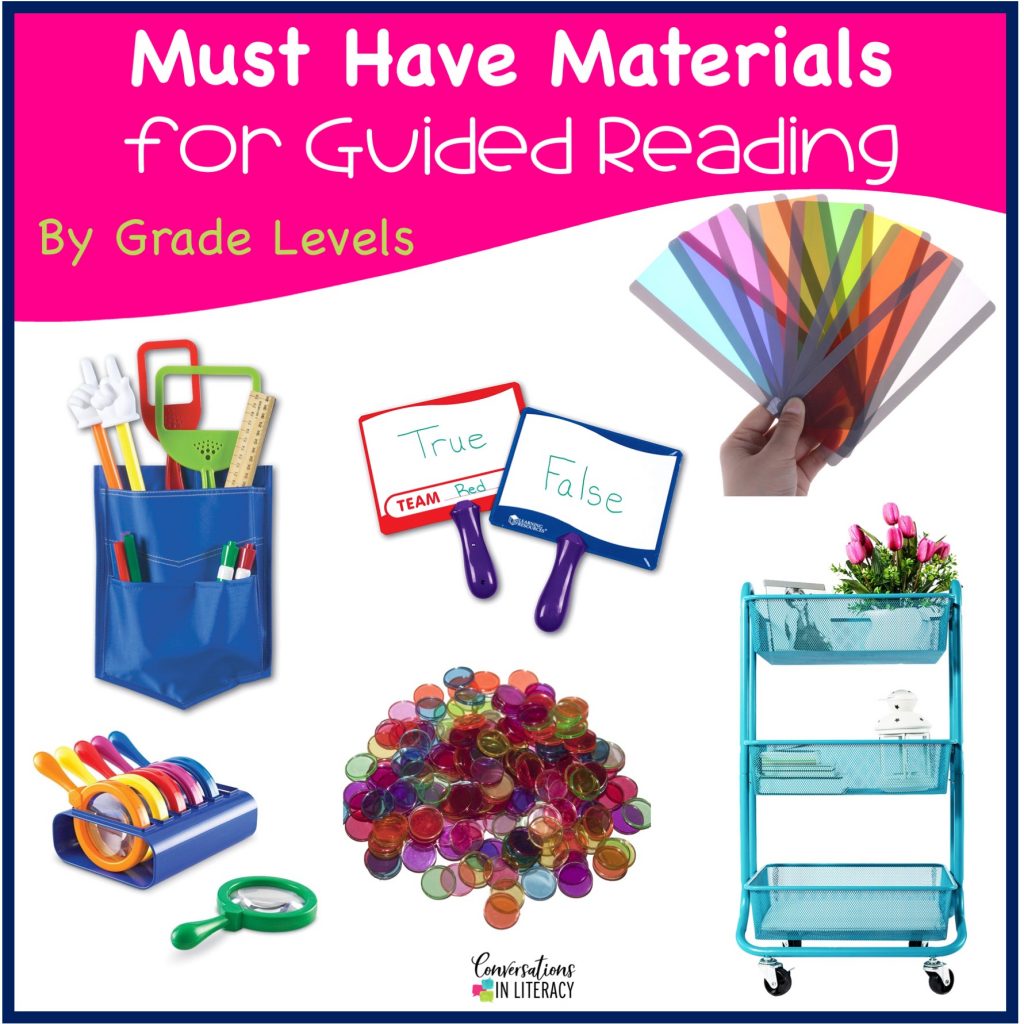 Guided reading and small groups are an exciting part of my day! I want to share with you some ideas for my Must Have Materials that will help your guided reading time to be more engaging, fun and more organized. I have split these ideas into grade levels, kindergarten through fifth grade. But most of these ideas go across grade levels. I have also tried to include materials that are not the stuff you usually think of for must have materials for guided reading. Let's get to the fun!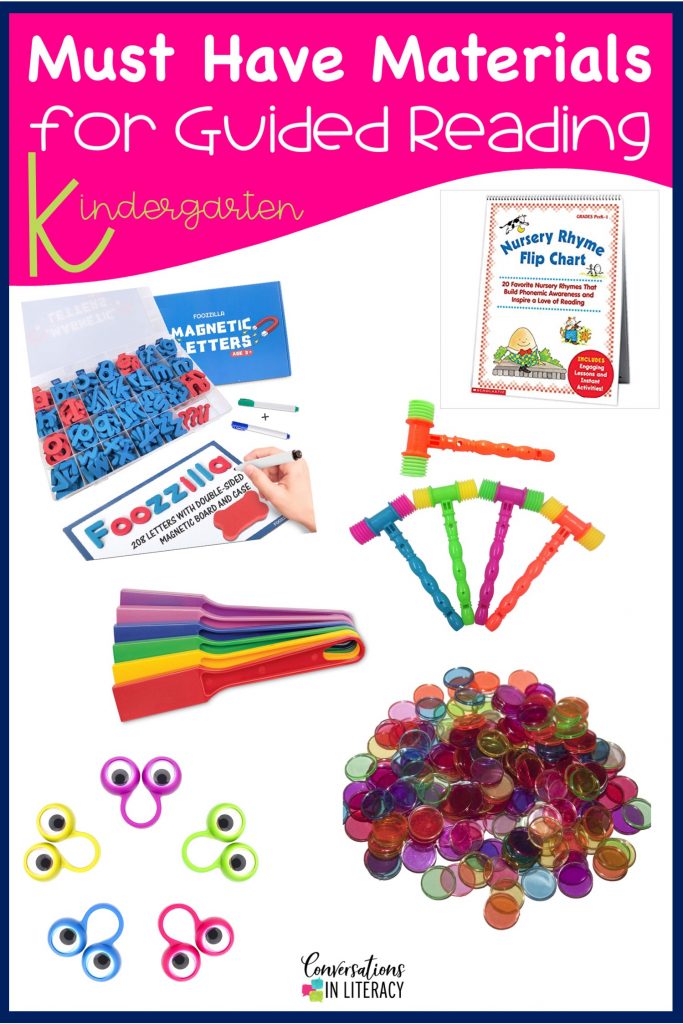 For kindergarten, we focus a lot on letters and phonemic awareness. Especially at the beginning of the year. Some of the the links below may be referral links, which means,  I will earn a commission if you make a purchase, at no additional cost to you. Here is my list and how to use each item. Click on the name of the items to see them.
First Grade:
Second Grade: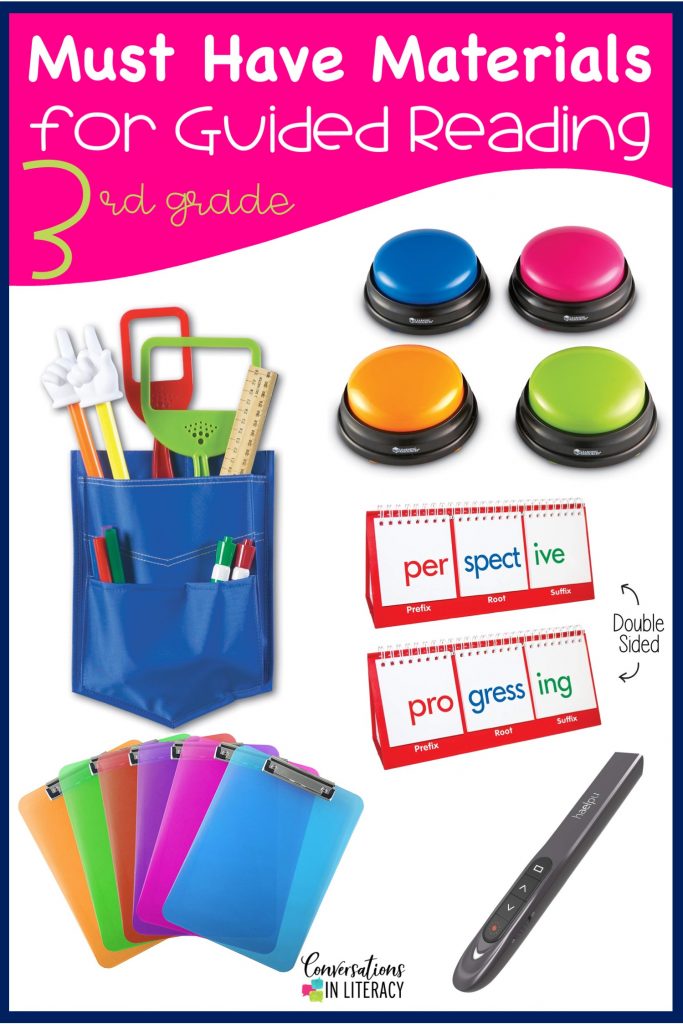 Third Grade: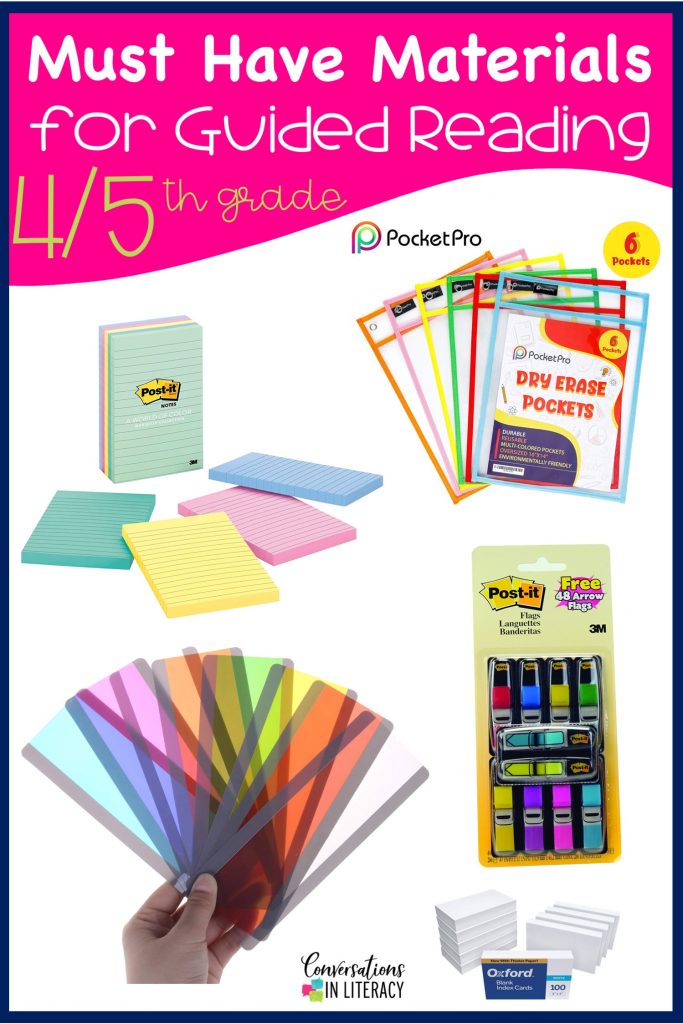 Fourth & Fifth Grade: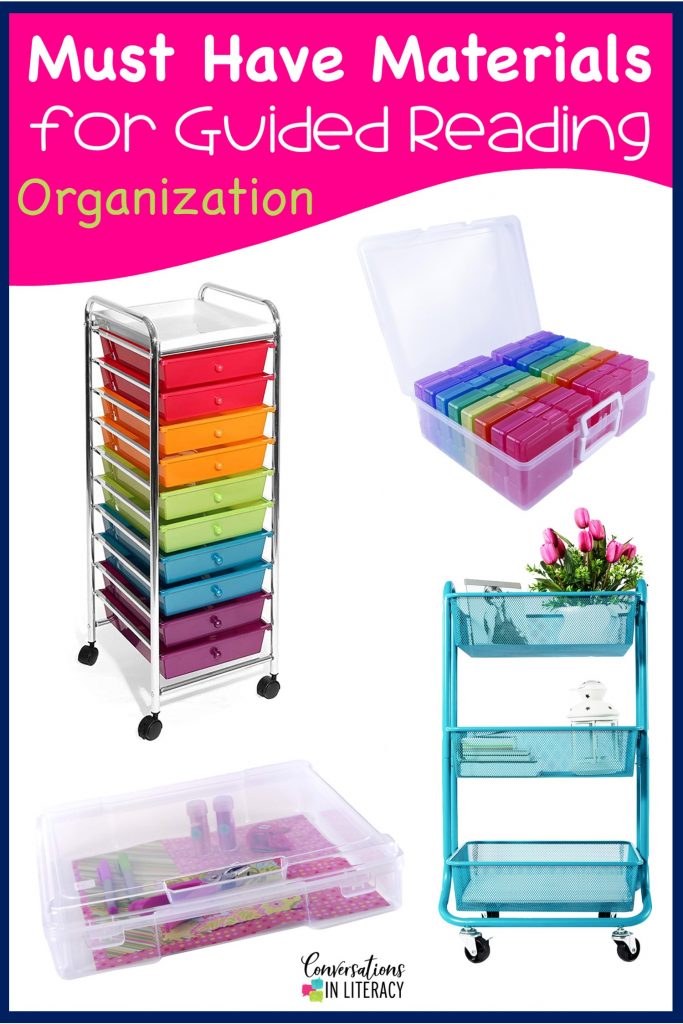 My Favorite Organizational Tools for Guided Reading:
The whole trick is to find what works for you, set it up and then USE it. You can find these organizational tools as well as the other materials listed today in my Teacher Favs section on our blog. It is a tab at the very top. Just click on Teacher Favs and then click the picture to be taken to see all the materials!
I hope these ideas help you for ideas that are fun, engaging and maybe some there were new and fresh for your guided reading times!