Welcome to…
Love is in the air! A love for books and literacy that is! I am joining in with some reading specialists, literacy coaches, and teacher bloggers to share our love of reading, love for books and a love of teaching literacy. Each blogger will also be sharing materials to go with a favorite book!


I am not sure I can remember a time that I did not love, love books! I was always reading…in the car, at my grandparents house, every night at bedtime.
I got interested in different book series as a kid. I remember loving all the Laura Ingalls Wilder books. My aunt and uncle bought that set for me and I read and cherished every single one.
My favorite book series has to be the Nancy Drew books! I could not get enough of them. I would read late into the night and then sometimes get scared thinking that the scary things happening in the story might be happening at my house! Like dynamite being put under our house- okay, I had an active imagination! But reading these books helped me develop my love of reading and my habit of reading every. single. night. at bedtime. I still keep that ritual today. I MUST read at bedtime. It just doesn't feel right if I don't.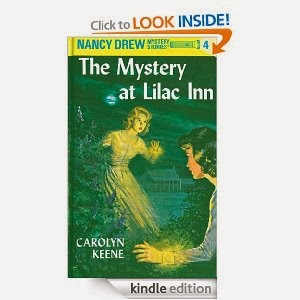 There are so many books that I use and love in my room. It is hard to just choose one! But one that is especially loved is Go Away Big Green Monster!
Part of teaching reading is instilling a love of books in children. To do this, we need fun, engaging books that children will love and this is definitely one of them!
Go Away Big Green Monster can be a great way to teach some color words, easy sight words, and is a fun book to write about- what kids don't love monsters??
This fun I Have Who Has Beginning Sight Words game has a fun monster theme like Go Away Big Green Monster. My kinder students are working so hard right now on learning some easy sight words and this would be a great motivator to keep them going! If you can use this game, click on the picture above and you can download it free!