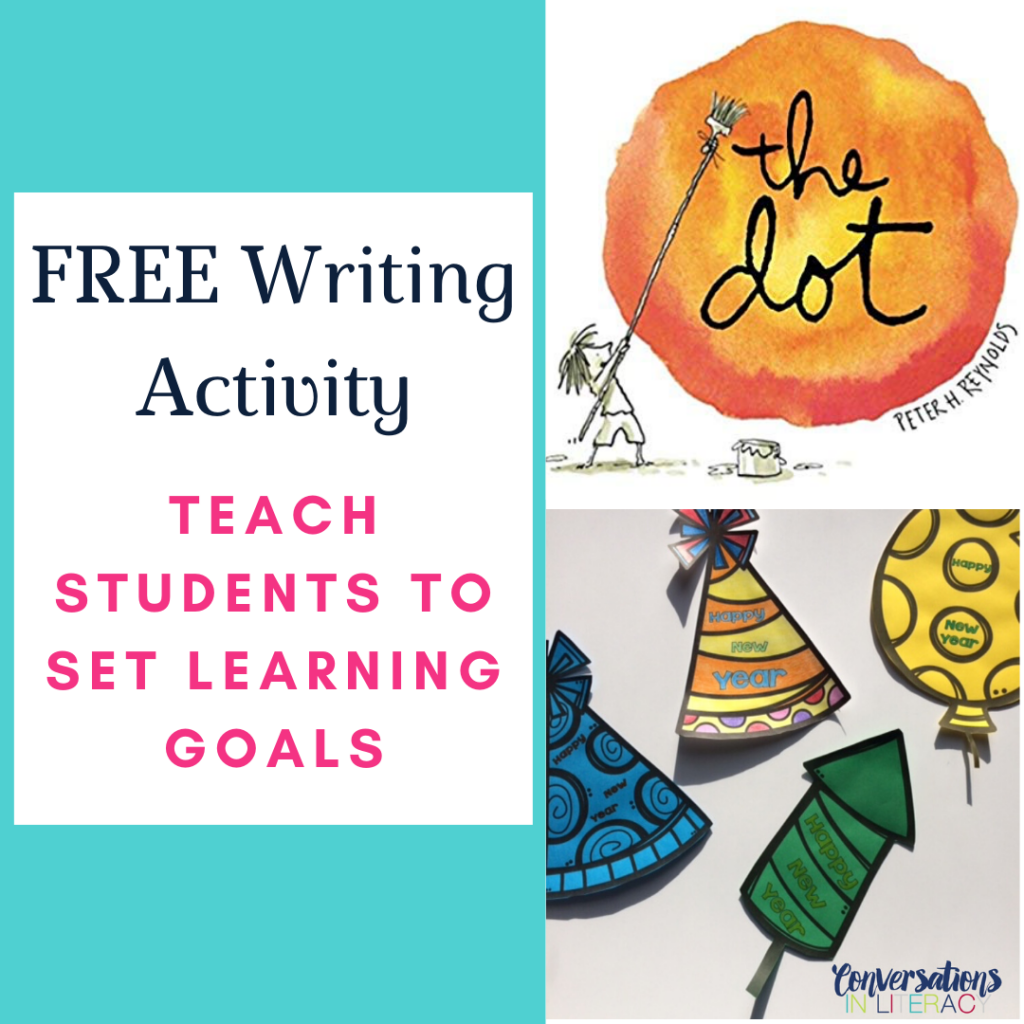 It's almost time for the New Year to begin! And now is a perfect time for a fresh start on our learning goals. This free writing activity will help students set new personal learning goals. As adults, we know that setting goals can be powerful and help us go farther. It can be powerful for students too!
Of course, I love to use picture books for everything in our classroom and The Dot is just right for establishing a growth mindset in your students before writing their learning goals.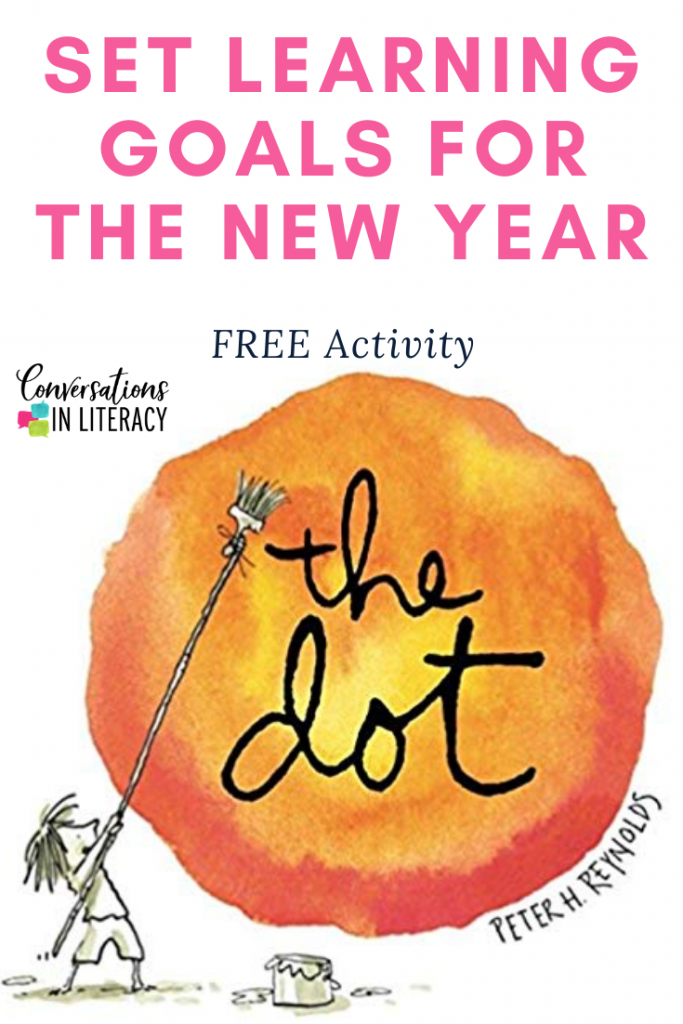 The Dot is the perfect book for starting out this activity. Here is a list of ideas you can use to start off this writing project:
read the book The Dot with your class
discuss how the character felt at the beginning, middle and end of the book
use a beginning, middle, and end graphic organizer or a cause and effect graphic organizer to demonstrate how the character changes in the story and what caused the changes
identify and chart the verbs used in the book as the character demonstrated growth mindset: painted, discovered, kept experimenting, etc…
create a group anchor chart of things students find difficult or that they feel they want or need to improve upon
students pair share ideas for how to achieve these goals
Use those ideas from the anchor chart as students complete the New Year's writing activity. Be sure to teach the difference between New Year's resolutions and goal setting. You will want students to set goals and how they will achieve those goals.
Students can decorate the covers to their goal writing. This writing activity makes a really fun bulletin board or hallway display! You can find this FREE writing activity in our Free Resource Library if you have already signed up to become a member. If you haven't signed up yet, you can do that now by clicking here.