It is time for our annual Top 10 Christmas Gifts for Teachers! Ten fun and useful gifts specially picked out to be just what a teacher might want or need! You may find some great gift ideas for your favorite teacher and just maybe for yourself too! You can check out last year's list here.
Just click the links to check out these ideas!
#1- Reverse Umbrella and a Key Ring Bangle
I replaced my lanyard this year with a key ring bangle and I love it so much more! I really didn't like carrying my keys on my lanyard. The key ring is easier to use my keys from and I prefer carrying the ring on my wrist to the lanyard around my neck. I want to add the reverse umbrella to my own list this year! My principal has one. They have super cute designs and so practical!
#2- Teacher Water Bottle and Bracelet
Teachers are always trying to drink more water and always need new water bottles. This one is cute and special for teachers. I like the bracelet since it is special for teachers and it isn't the normal red.
#3- Burt's Bees and a Yeti Coffee Mug
I gifted a set of Burt's Bees last Christmas to my sister in law. She loved it. Teachers like to keep extra lotions and lip balms at school! The Yeti coffee mug is essential since teachers take forever to drink a cup because they are so busy! Yeti's do keep it hot a lot longer.
#4- Mud Pie Canvas Tote and Pocket Prayers for Teachers
This initial canvas tote is really stylish and you can slip the Pocket Prayers inside for an extra special surprise.
#5- Teacher Socks and Bamboo Tea Tumbler
These cute teacher socks will keep your favorite teacher's feet cozy and warm this winter! And not every teacher is a coffee drinker. If your favorite teacher likes tea this Bamboo Tea Tumbler might be just the thing this year!
#6- Ear Buds, Tile Sticker, and Echo Dot for Kids
We've got 3 techy tools to choose from this year. I have these ear buds and I have really enjoyed using them. The tile sticker sounds genius! They are waterproof bluetooth trackers that you stick on items you frequently misplace. This might be great for teachers who go from classroom to classroom every day. And last we have the Echo Dot for Kids. It is designed for kids with parental controls. Sounds great!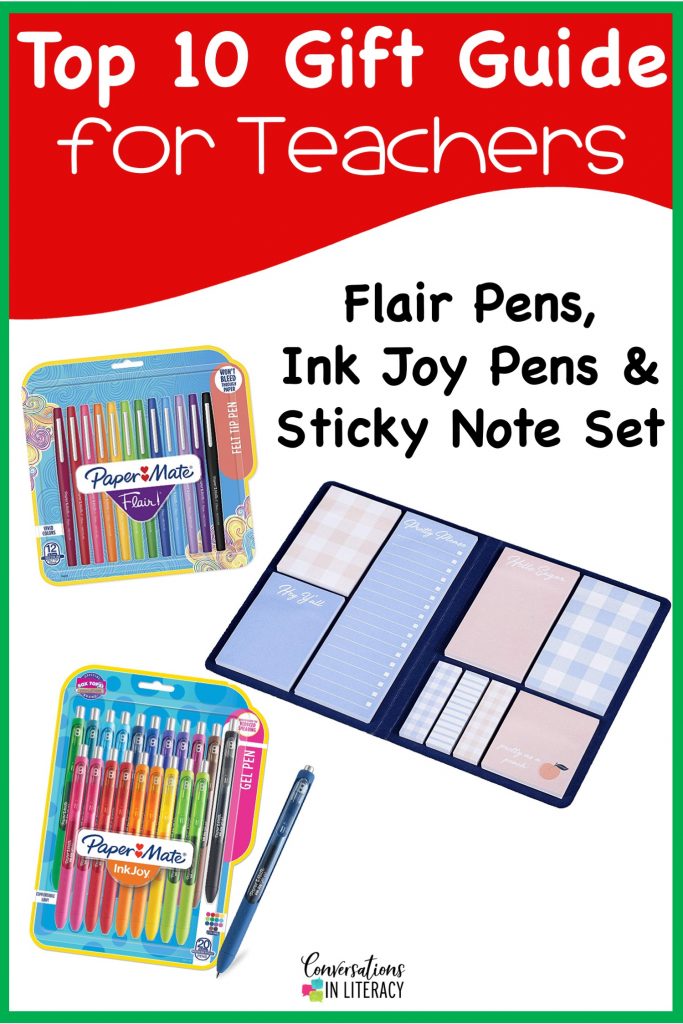 #7- Flair Pens, Ink Joy Pens & Sticky Note Sets
I don't know what it is, but teachers love flair pens, ink joy pens and sticky notes. Including me! This sticky note set is super cute and not your basic plain colors. I like the patterns and colors of it!
So many teachers have recess duty and it can get cold! Having a set of gloves and a matching cap at school means you are always covered!
#9- Audible
You can gift your favorite teacher a subscription to audible or purchase specific audible books for him/her. This is a great gift for busy people who don't have a lot of time for reading!
#10- Amazon Gift Card
Of course, if you just can't seem to figure out the perfect gift, you can always be sure your favorite teacher will love what you gift them by giving an Amazon gift card! Easy and they get to pick out just what they want.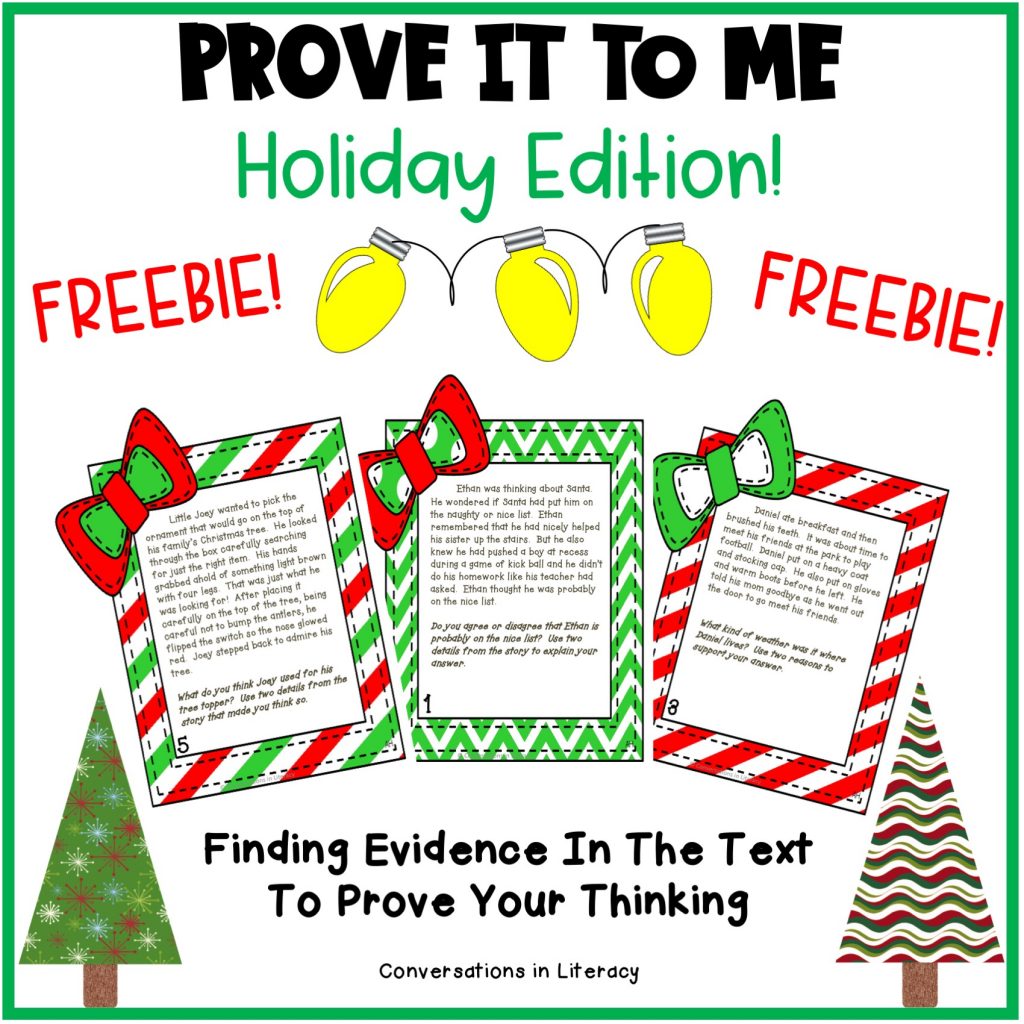 And now a gift just for you…. Prove It To me Holiday Edition! Find it here.
This week is the perfect time to do a Christmas holiday writing activity! All I Want For Christmas is a fun flip book where students can choose something they want, something they need, something to wear and something to read! Great way for parents to get some ideas for gifts too!
Also with the All I Want for Christmas is the Gifts I Give flip book. I love this flip book to help students think about gifts they could give to others that don't even need to cost anything. For example, to my family- a student may decided they could give more time towards doing their chores without putting them off or forgetting. This flip book is all about gifts that don't cost money and focusing on giving to others. You can find both of these flip books here!