It is time for another Bright Idea for your classroom! Have you discovered the colorful fun of using paint strips in your class? There are so many different ways to use them!
There are different sizes and number of boxes on the strips. The bright colors will appeal to your students as well as just keeping it new and fresh for them to have a new way of writing. Keeping kids engaged is half the battle!
The three boxes strips are just the right size for Beginning, Middle, and End of the story. They also work great for using evidence to prove your answers.
I don't have my students do a lot of gluing or coloring in our reader's notebooks. We just don't have the time. But the paint strips can be glued into the notebooks. Easy way to add interest and color! The strips with four boxes work great for main idea and supporting details.
The longer strips with more boxes work really well for word families.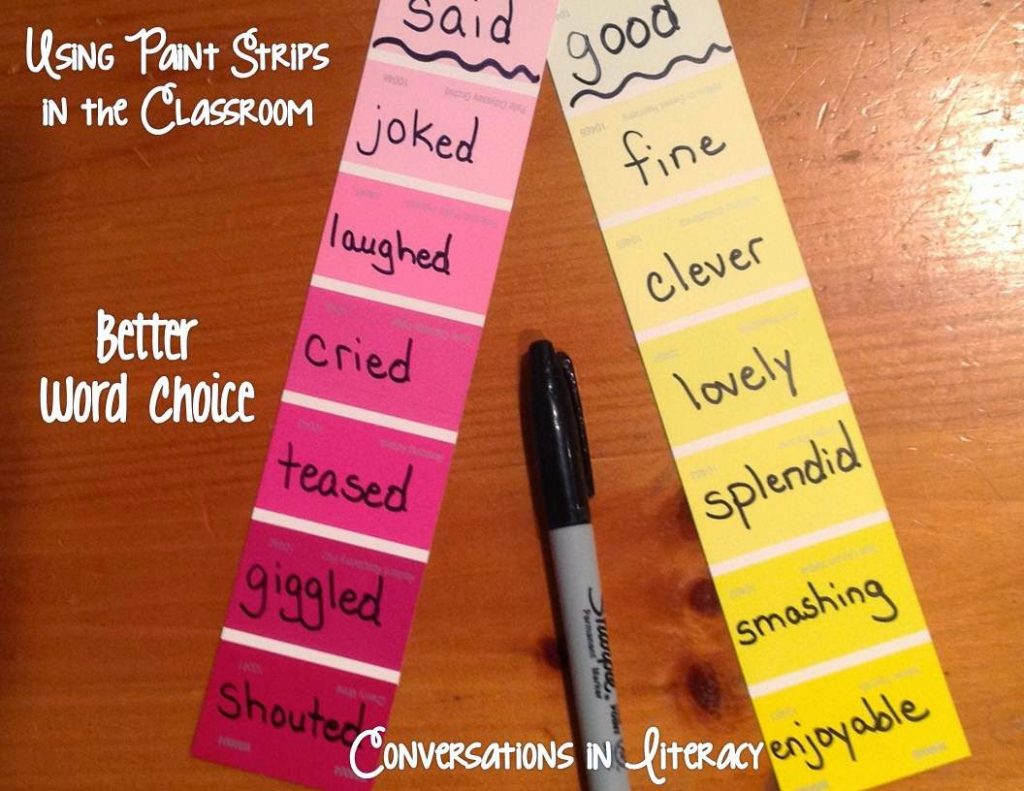 We talk a lot about better word choice in my room and not using the same words over and over. The paint strips are just right for this!
I also like the idea of using the paint strips for sound boxes. So easy- just hand them out with some buttons. If your students are ready to add letters, then the paint strips can be written on too!
I really hope you have enjoyed my Bright Idea for August! Please join me on Facebook, Instagram, and my TpT store so you can stay informed of other great ideas!
For more Bright Ideas from my blogger friends, please take a look through the link-up below. You are going to find a lot of great ideas!