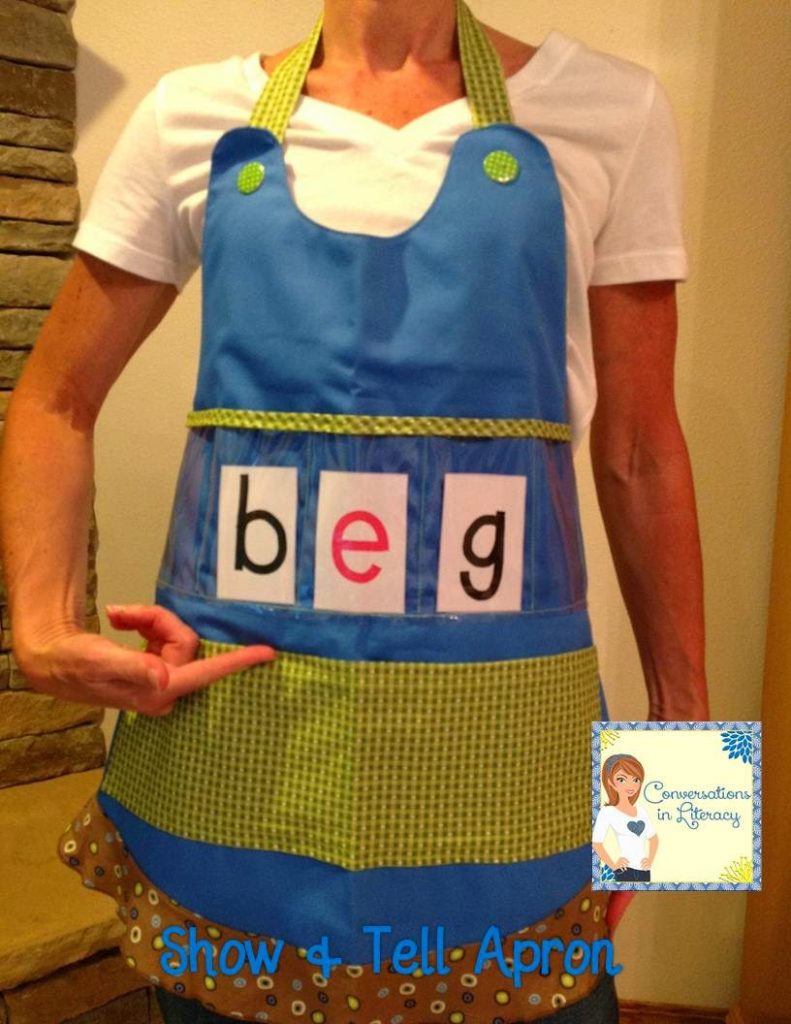 One of the best ideas I got from the I Teach K in Vegas was this Show and Tell Apron from Sandy over at Kinder-Gardening!!!

Sandy must have had the most buzzed about shop in the exhibitor's hall in Vegas! Everyone wanted one of her super cute aprons and I got one! LOVE IT!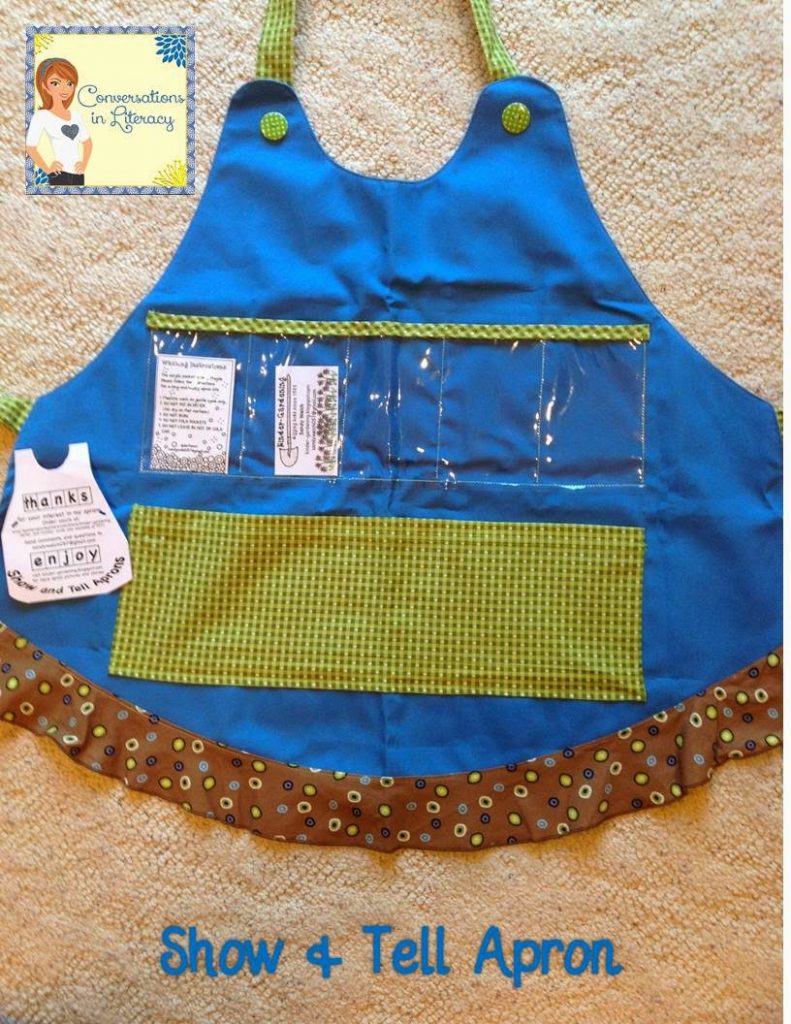 Sandy had all kinds of different colors and fabrics. These colors of teal and green matched my classroom colors so I snatched it up fast before she sold out. The apron has 5 plastic pockets for letter, picture, or number cards and 2 fabric pockets under that.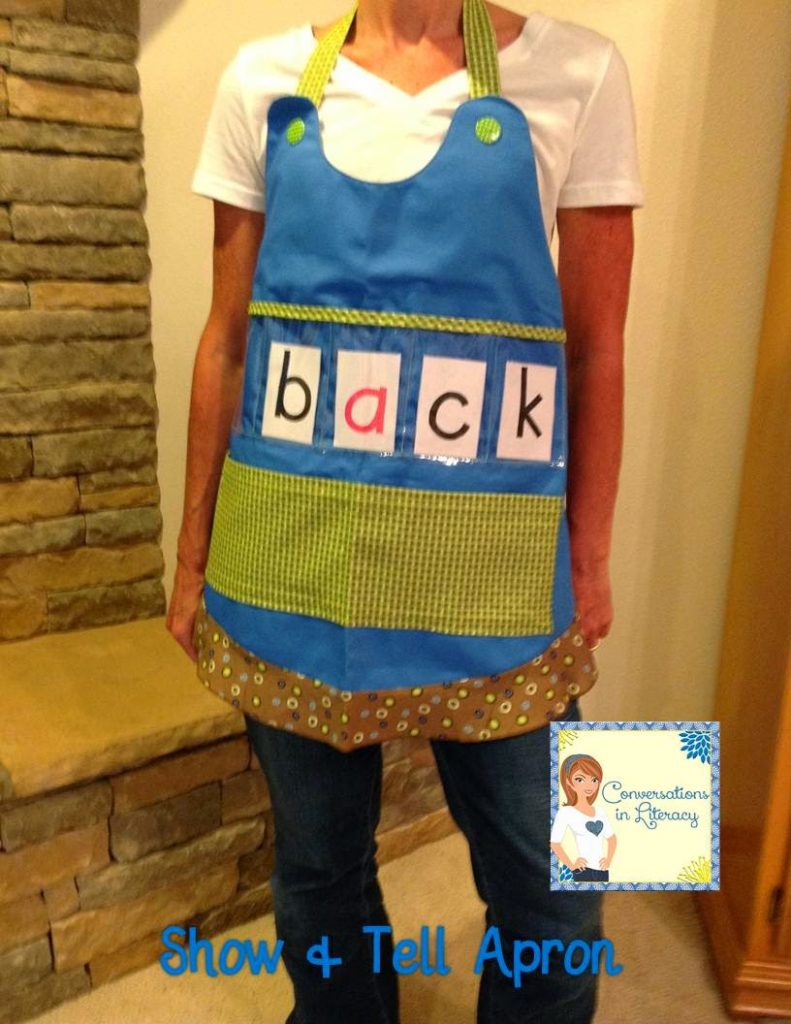 The Show and Tell Apron can be used in a lot of different ways. One way is stretching and building words. Sandy has a free download of letters and numbers, but she also has a Letter Pack and Word Pack that you can get to build words and practice sight words. I can see sentence building as another activity that could be done as well as a great way to do the activity Making Words!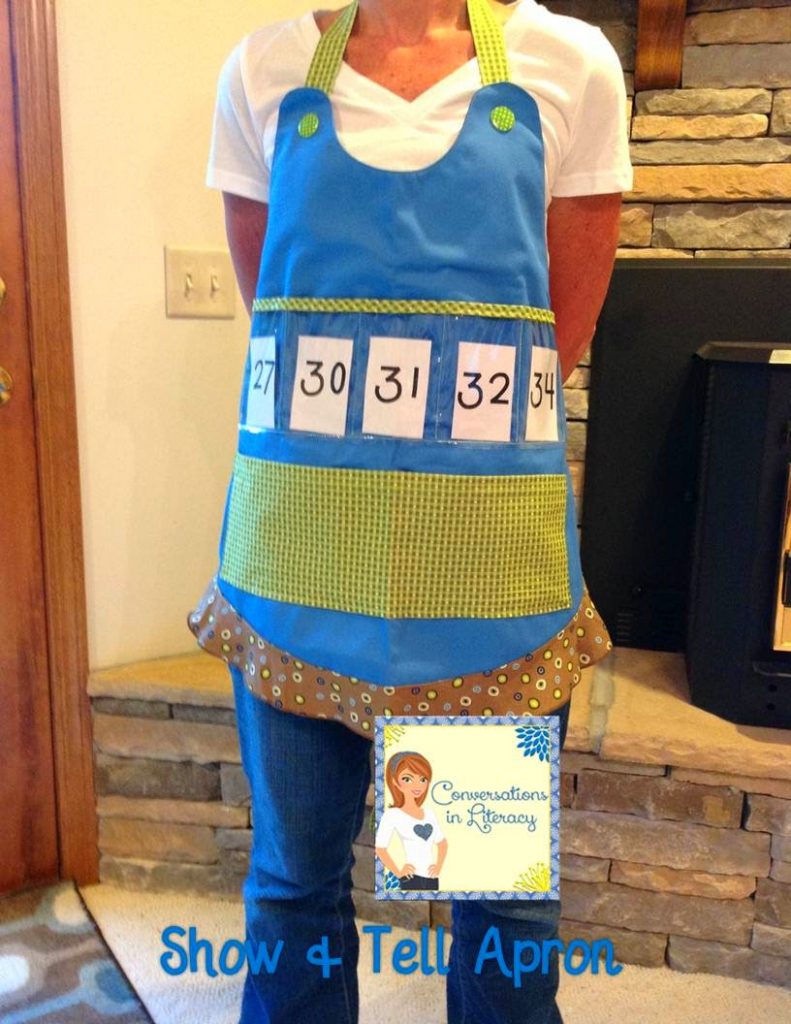 But you can also use the Show and Tell Apron for math. You could display numbers in random order and have students write them from smallest to biggest.
Math facts could also be practiced. Sandy does have a number pack that she offers that has more to offer.
If you will go to Sandy's blog, she posted about her aprons and has a lot of great pictures of how to use them. Tell her I sent you over! She is just a super sweet lady!