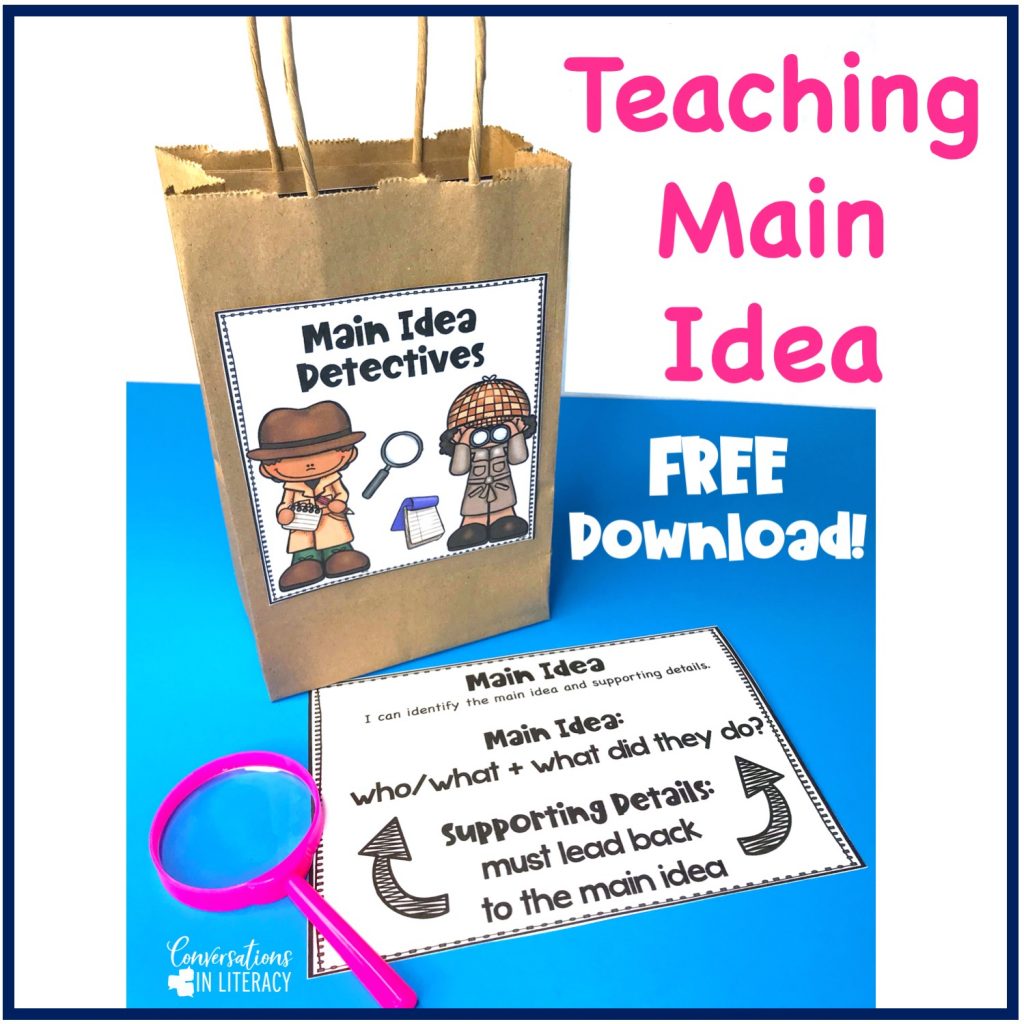 Identifying the main idea is one of the most important comprehension skills for readers. But readers also sometimes find it difficult to master. We have some engaging ideas today to help you introduce this skill to your students that will make main idea and supporting details a lot easier and fun to do!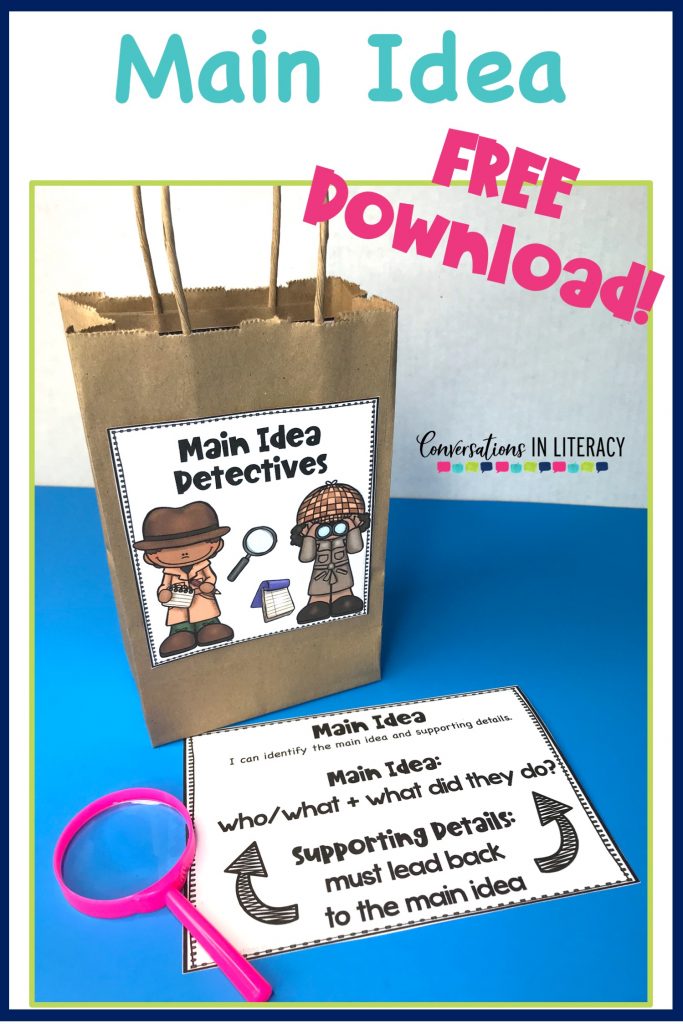 First, prepare some Main Idea Detective bags for each student or one for each group of students. You will need this FREE Main Idea resource to get started. Then get some bags. Use bags you already have, with or without handles are fine. You can grab this freebie when you sign up for our newsletter. You will receive a password and link to the Free Resource Library in your Welcome Letter after confirming your email. If you are already a member, just enter your password on the Freebies page and you are good to go!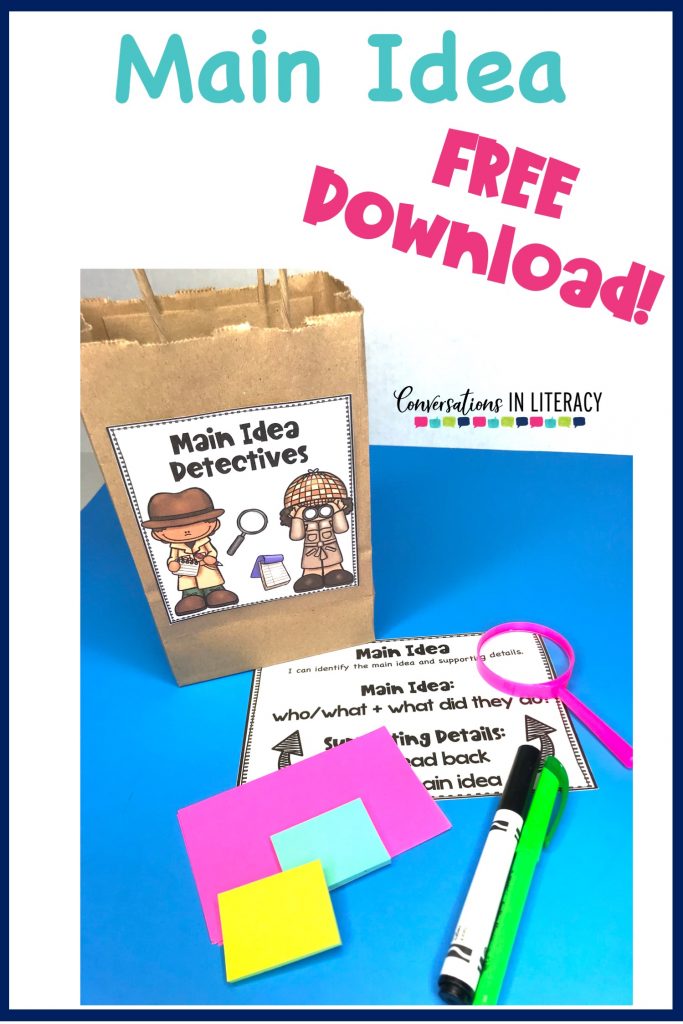 You will copy the cover and glue or tape to the front of the bags. Print the Main Idea cards for inside the bags. Students will use these cards to refer back to if they get stuck on what main idea means. You can put markers, pens, highlighters, sticky notes, and magnifying glasses inside.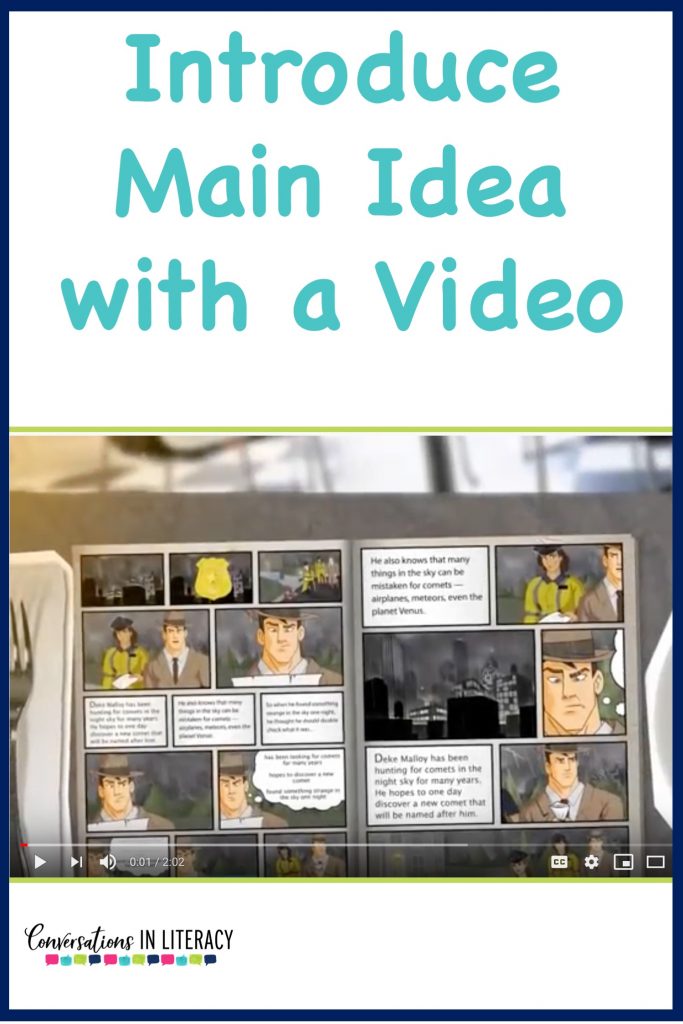 Next, introduce the concept of main idea with a short video. This one from youtube is pretty good just to introduce main idea. You want the students to understand that main idea is the WHO or What the paragraph is about PLUS WHAT DID THEY DO. Discuss what is happening as you watch the video and even rewatch it if necessary so students can see why the detective came to the conclusion he did about the main idea.
Another free idea for teaching main idea is Newsela. Have you heard of this site yet? Newsela has informational articles on current events that you can adjust the reading levels to fit your students. I used an article on dinosaur fossils and was able to adjust the levels to fit more than one group of students. So easy to fit different guided reading levels and print them out!
With the students, read the first paragraph and decide who or what the paragraph was mainly about. Then decide what did they do. Students now have the main idea.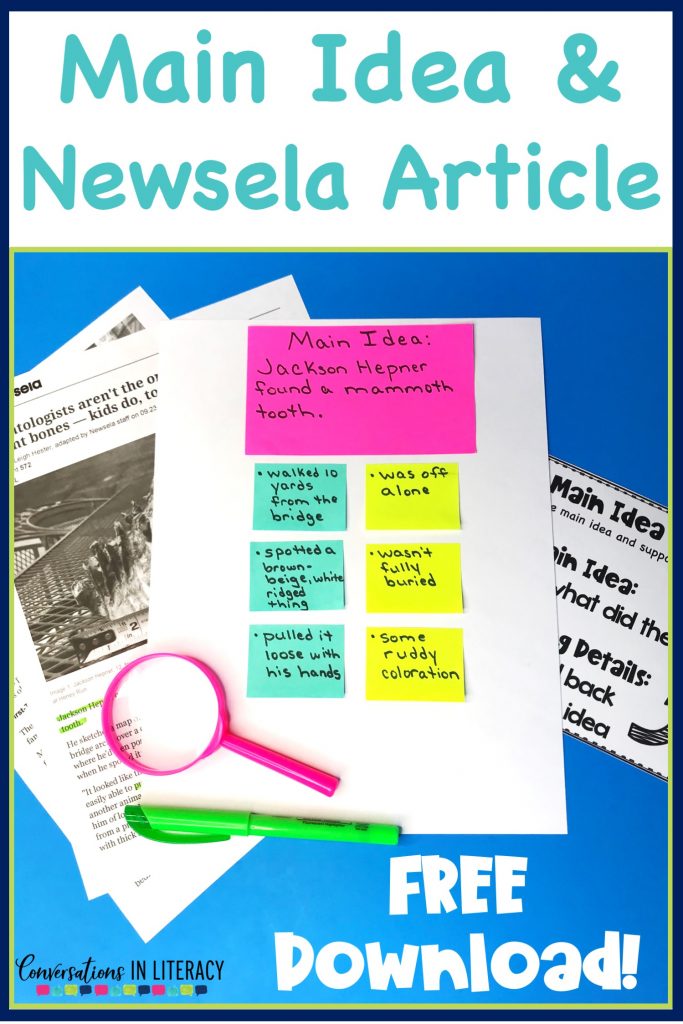 After finding the main idea, students need to find the supporting details. They need to understand that the details they choose must lead BACK to the main idea. Use those sticky notes or just write on paper the details as a bulleted list. This helps them visualize that the supporting details tie back into the main idea written above the details.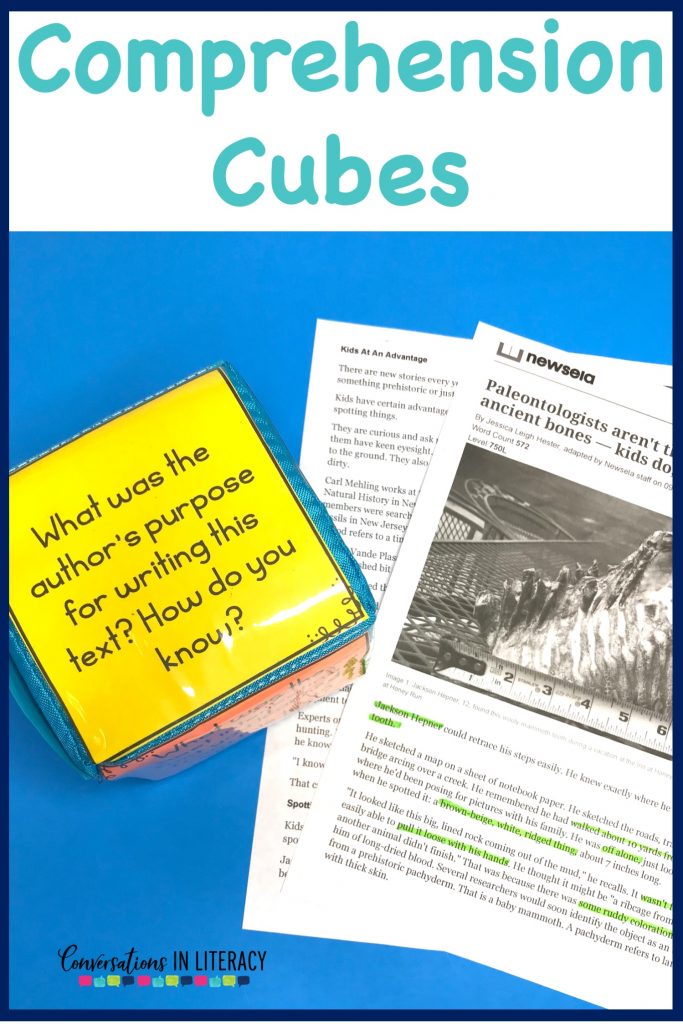 Students will be engaged with their detective kits as they work through their articles or books searching out main ideas and supporting details. Be sure to choose texts that are easier and highly engaging the first time you ask students to attempt this comprehension skill. It will increase their success if you do. After identifying main idea, students can then use a comprehension cube to see how well this helped them understand the text! You can find the comprehension cubes here!