Multisyllabic word fluency is so important as reading levels and texts get more complex. We've got 3 ideas to help make this easier for you and your students! And as a bonus…a couple of free things too. This post goes along with our series on building reading fluency. You can find the first post in this series here. Find our second post here and our third in the series here.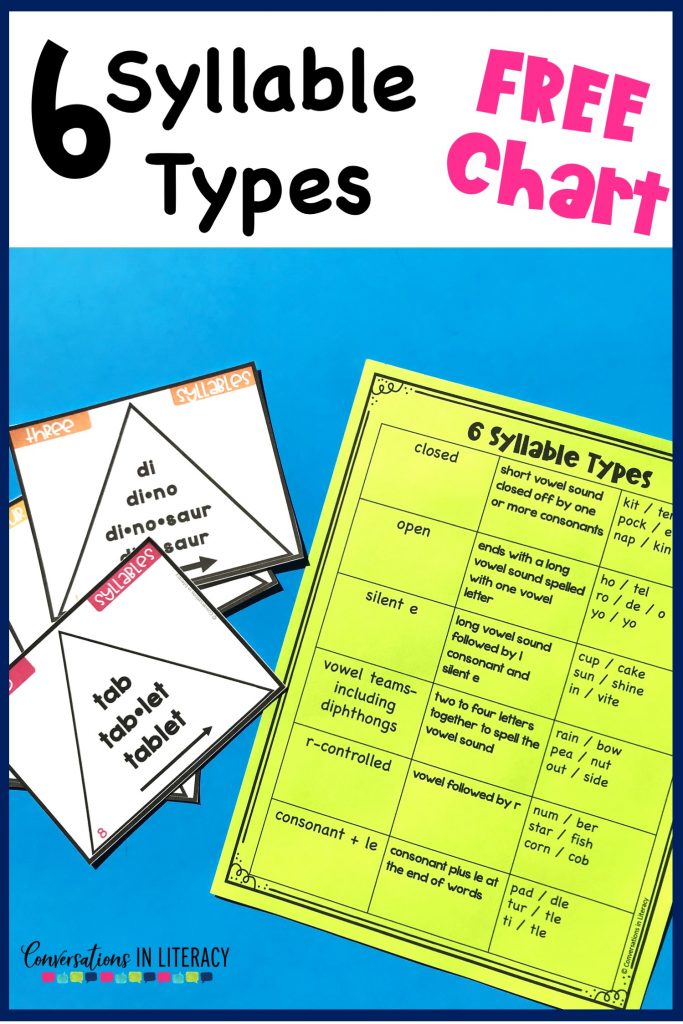 First, teach your students the 6 syllable types. Demonstrate the 6 types within the context of multisyllabic words. Building on prior knowledge of these syllable types found in single syllable words will make it easier to apply them within multisyllabic words. To help, we have this 6 Syllable Types chart for you FREE! Simply click here to sign up. If you are already signed up, just add your password. If this is your first time signing up, you will be emailed a Welcome Letter containing your password after you confirm your email.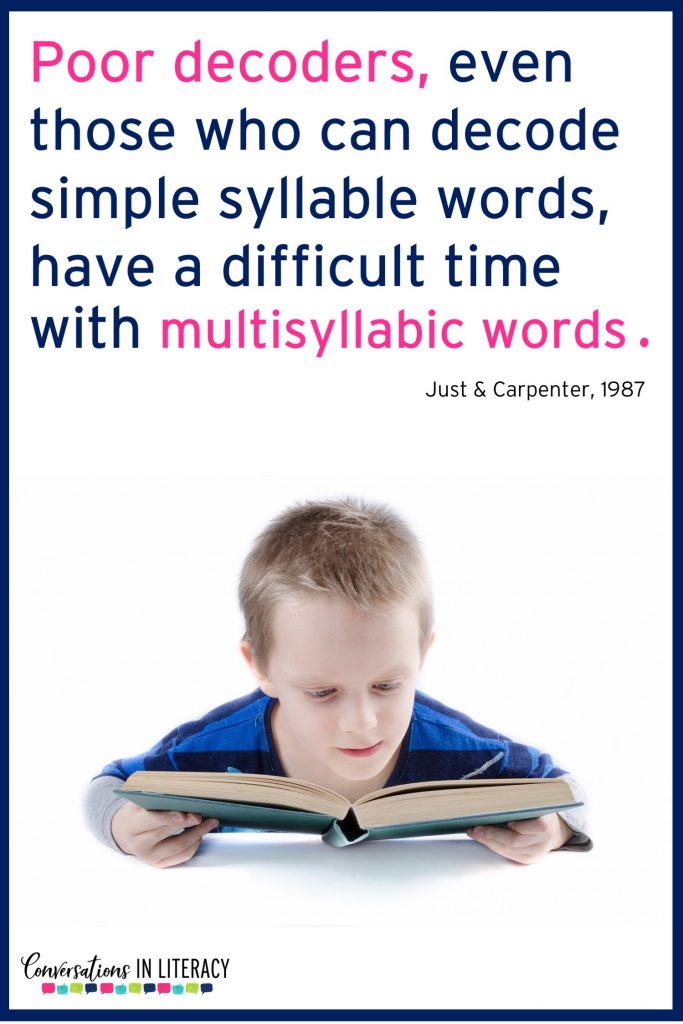 Second, provide scaffolded work with multisyllabic words. If students struggled at the single syllable level, multi syllables will also be difficult. Carefully moving students towards greater independence with larger words will build automaticity and fluency.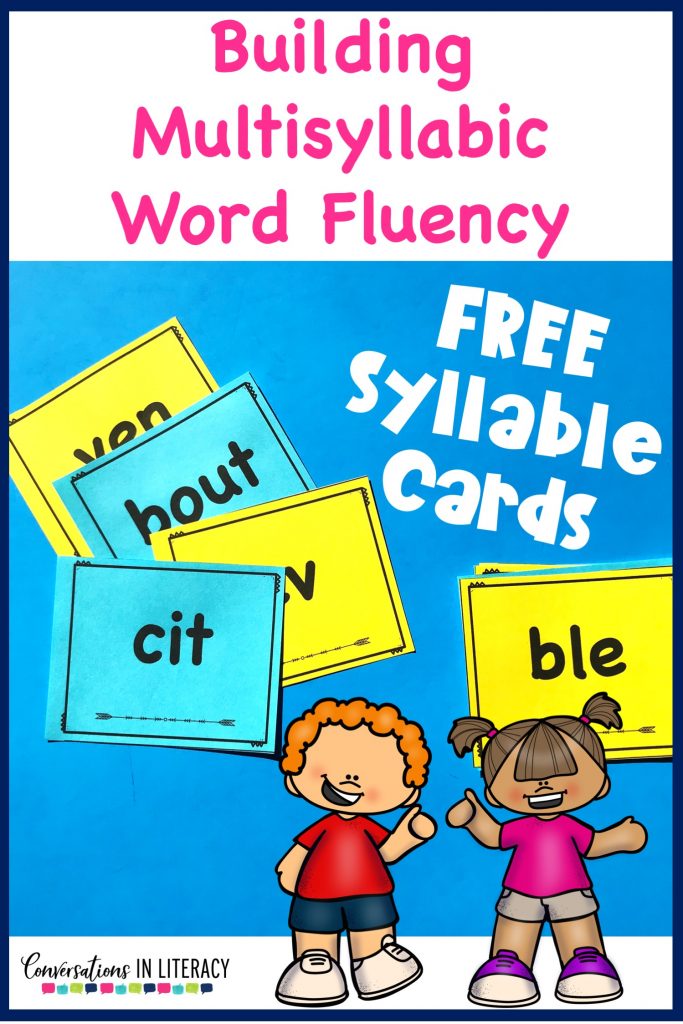 One easy but powerful way to provide this scaffold is by using syllable cards. Just like you might use sight word cards to build automaticity, these common non-word syllable cards can build student confidence and skills. Students practice reading these non-word syllables that are most often found in larger words. These syllable cards can be found here!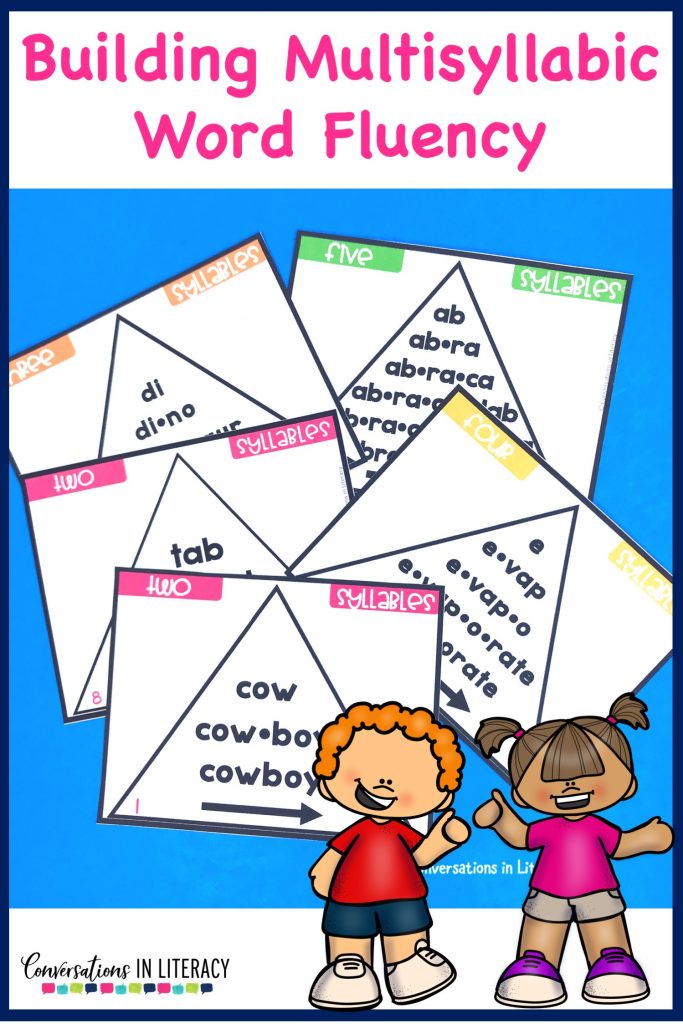 But, please, don't stop at the syllable level! Apply those new skills to the word level with word triangles. These word triangles are created to scaffold your students into learning how to break words as they read. They are great practice for warm ups at your guided reading table, for reading interventions, and literacy centers.
Third, and an often left out step, is applying these new skills to connected text. You don't want your students to only read words in isolation. They need to be applying their knowledge to connected text.
By strengthening automaticity, fluency is being built. By building fluency, students are in turn, improving comprehension. And comprehension is what reading is all about! Find these word triangles and sentence comprehension cards by clicking here!