Teaching fluency can be tricky. We've all heard the choppy, word by word reading that is definitely NOT fluent reading. And we know how a lack of fluency affects comprehension. But what can we do about it? We have some tools and tips for you today that will improve reading fluency using fluency phrases.
We have other posts about fluency that lead up to fluency phrases. Sometimes improving fluency needs to begin at the word level. You can find these posts here, here, here and here.
You don't need a lot of fancy tools to improve reading fluency at the phrase level. You can start with a pocket chart and some sentence strips.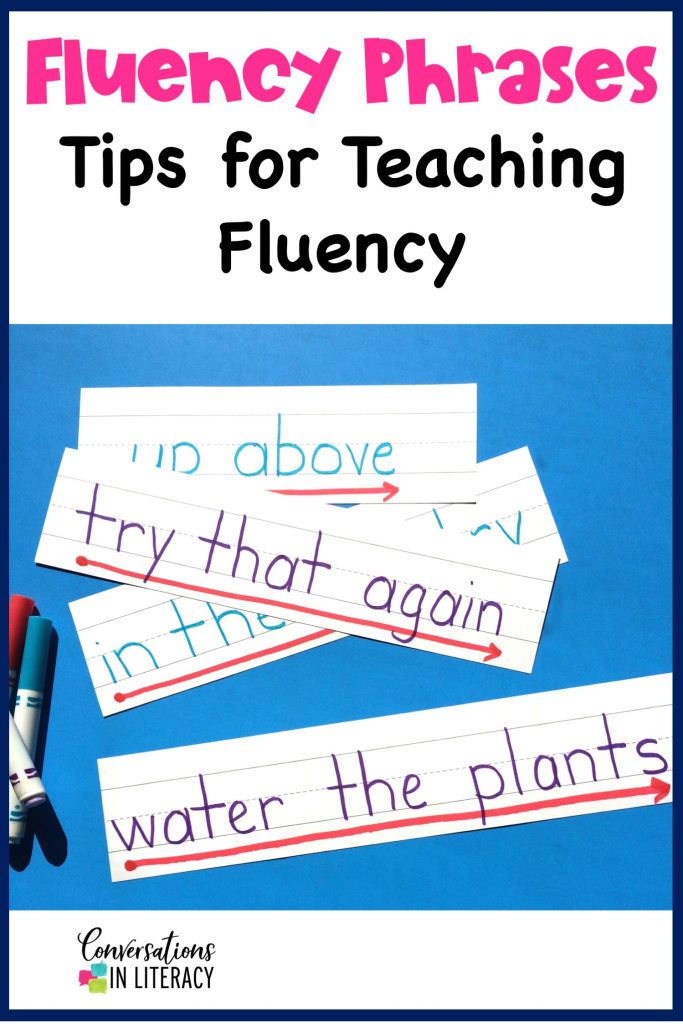 On these sentence strips, write phrases taken right from the books or articles your students are reading. Draw that red arrow underneath and teach your students to slide their finger along the phrase as they read. The goal is to read it as a phrase in one breath and not word by word. Allow students to read these fluency phrases using whisper phones so they can hear themselves pushing the words together into one phrase. Many of your students, even second grade and above, will enjoy using these phones. The upper grades will not need but a few times of using them. Younger students enjoy using them for longer.
Another easy activity is to have poems or songs on chart paper and demonstrate with markers how to scoop up the words into phrases. After marking the text, students can then practice reading the poem in these phrases. Let them hear you read it word by word and then in phrases to hear the difference.
This is a great anchor chart for second grade and up as they begin to learn to scoop words into longer phrases.
Again, for a quick demonstration, take some text right out of their books and display it on the Smartboard or on chart paper and let students mark where they would scoop up the phrases. Students will learn that there will be different places to scoop up the words. Not everyone will scoop it exactly the same. Be sure to discuss comprehension afterwards. The goal of improving fluency is improving comprehension.
Another great anchor chart after practicing where to scoop is this one that focuses on phrases along with voice and punctuation. If we just tell students to use expression, they sometimes still read flat. But if they learn which voice to use depending on genre, they are more inclined to do that.
During reading interventions or guided reading groups, students can practice all kinds of activities like scooping. It can make a huge difference in their reading! This activity is in our Scoop It Up Fluency Binders. They are a no prep, print and go resource that focuses on getting fluency to the automaticity level with all kinds of fluency phrases, and comprehension passages activities.
Task cards are another great way to practice and improve with fluency phrases. These cards take it up a level by having students practice fluency phrases that contain multisyllabic words.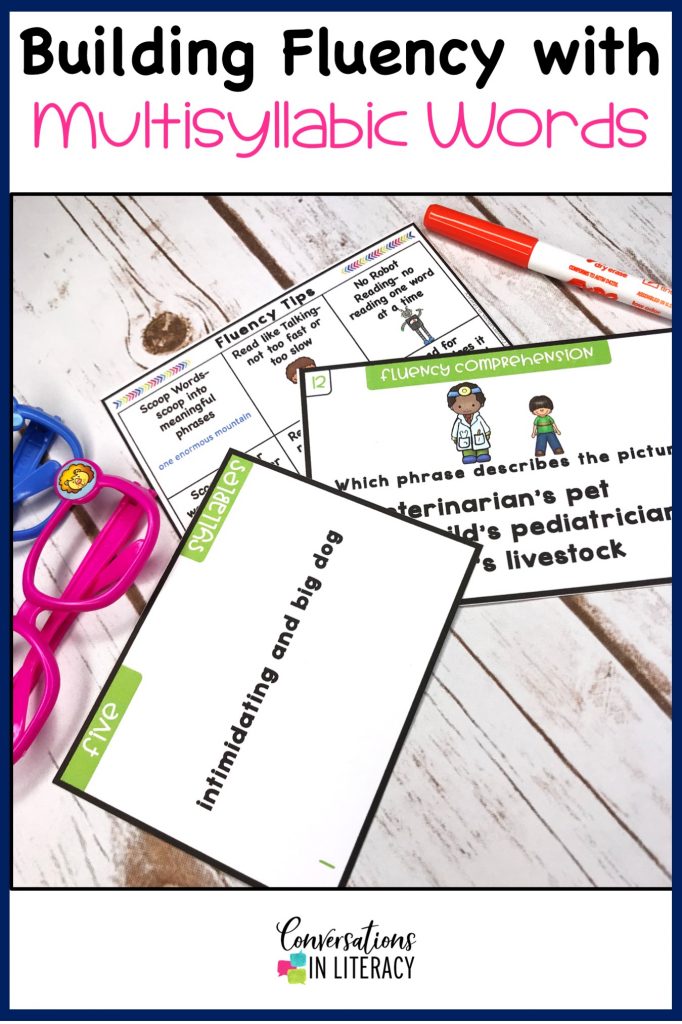 These fluency phrases task cards also come with sentence comprehension cards. We always want to be using activities that improve skills so that ultimately comprehension is being impacted in a positive way!